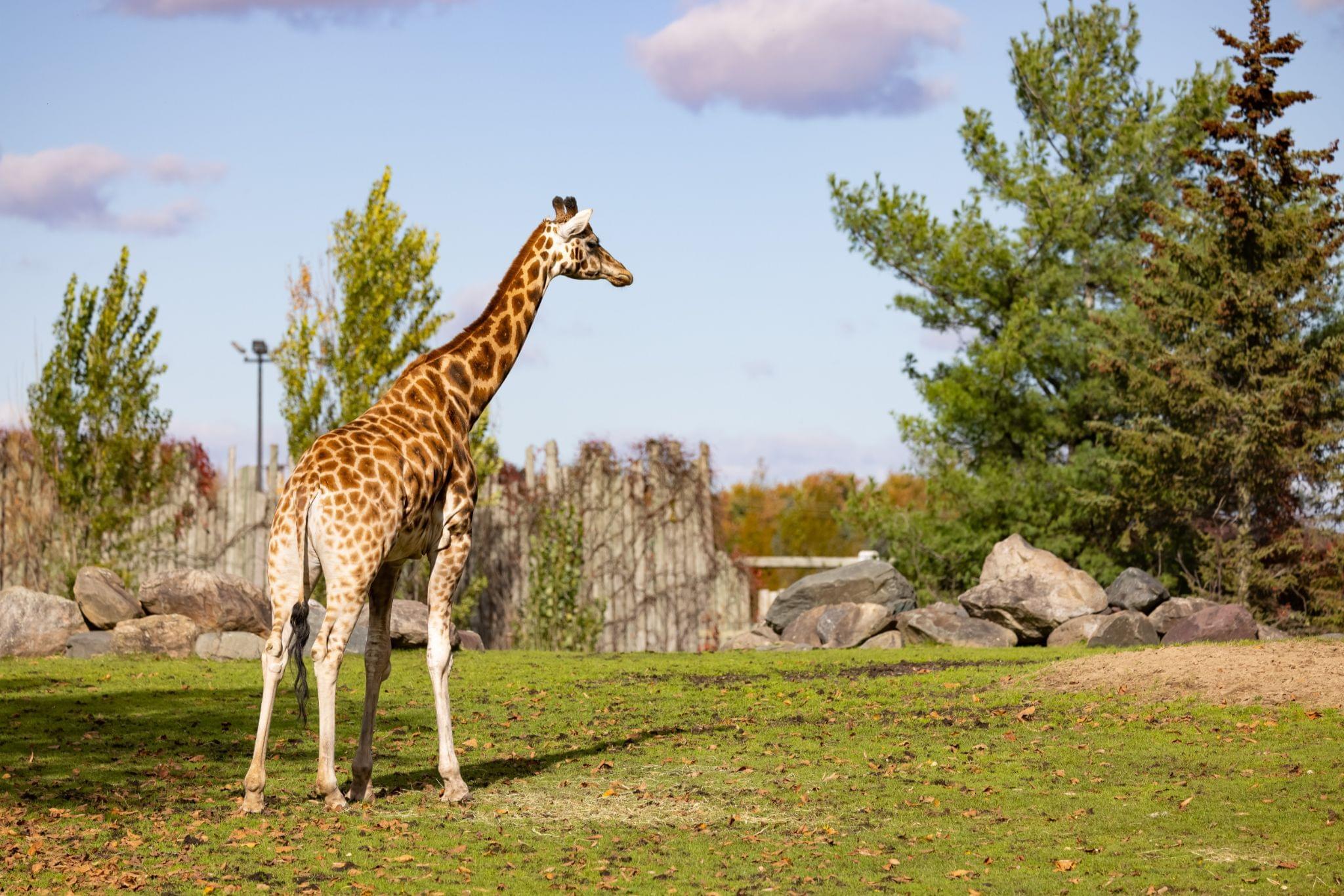 Rothschild's giraffe
Rothschild's giraffe
Distribution
Eastern Africa
Latin Name
Giraffa camelopardalis rothschild
They're the tallest of all land mammals and iconic animals of the African savannah!
Interesting informations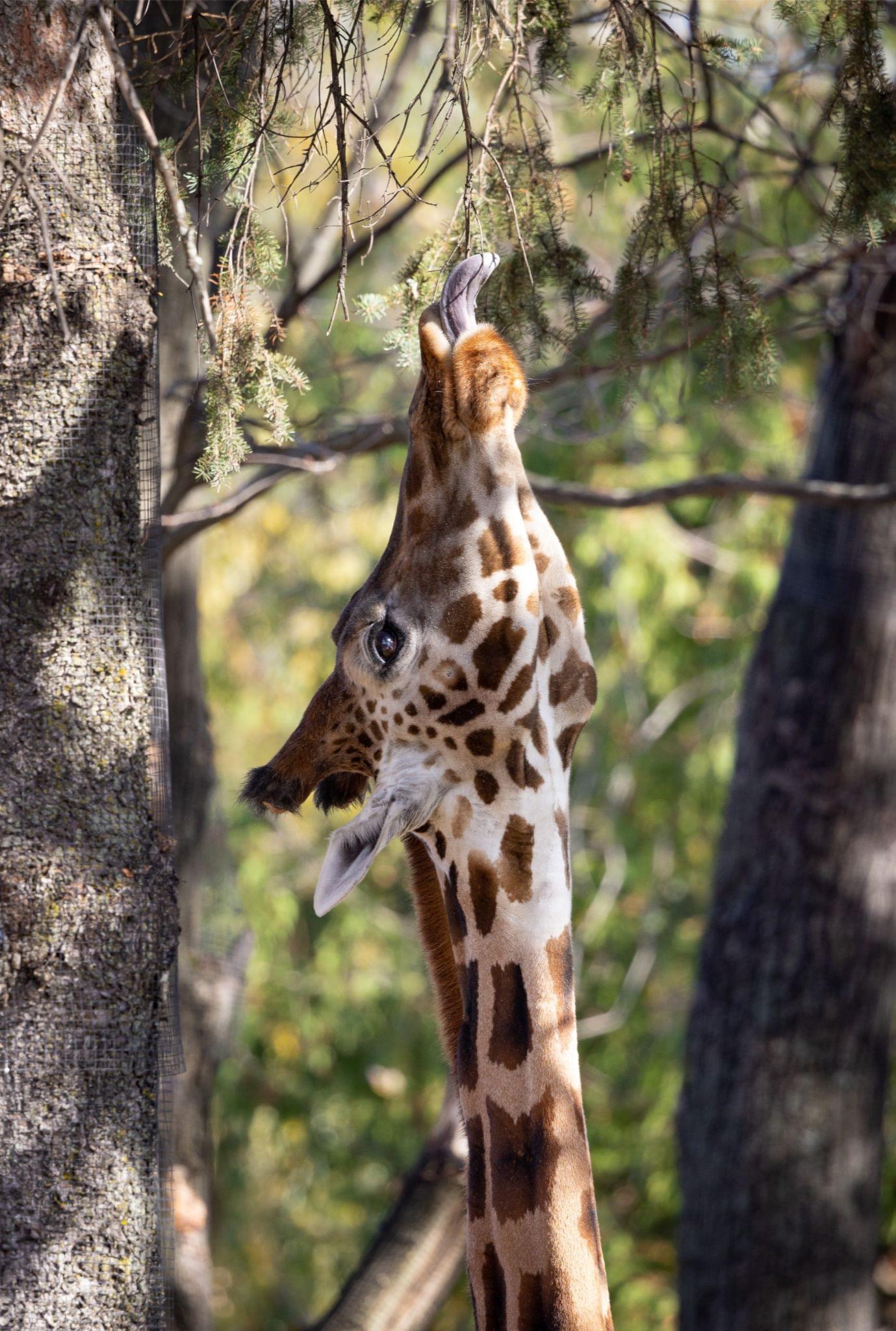 They Strongly Prefer Acacia Leaves
Giraffes spend more than 50% of their time feeding. Although they eat about 60 different types of plants, acacia is their favourite. Their size allows them to reach the foliage that other herbivores can't. Their tongue, nearly 50 cm long, skilfully picks leaves from between the sharp thorns of certain trees.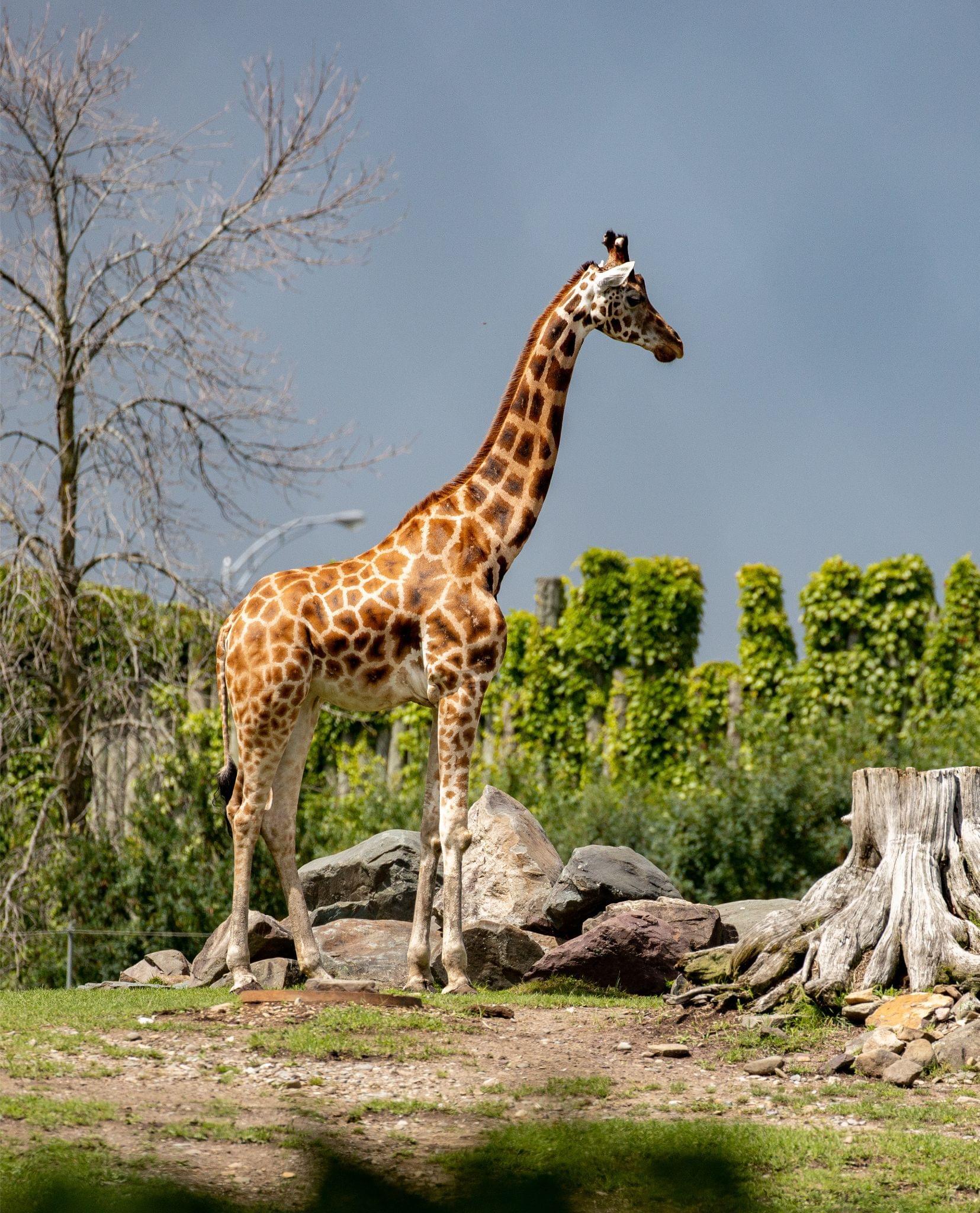 A Tall Physique with Its Own Set of Advantages
In addition to having access to high plants, giraffes can see over obstacles up to 2 km away. They can lie down on the ground, but their stature prevents them from getting up quickly, making them vulnerable: they prefer to rest upright. Their kick is powerful and can split the skull of a lion.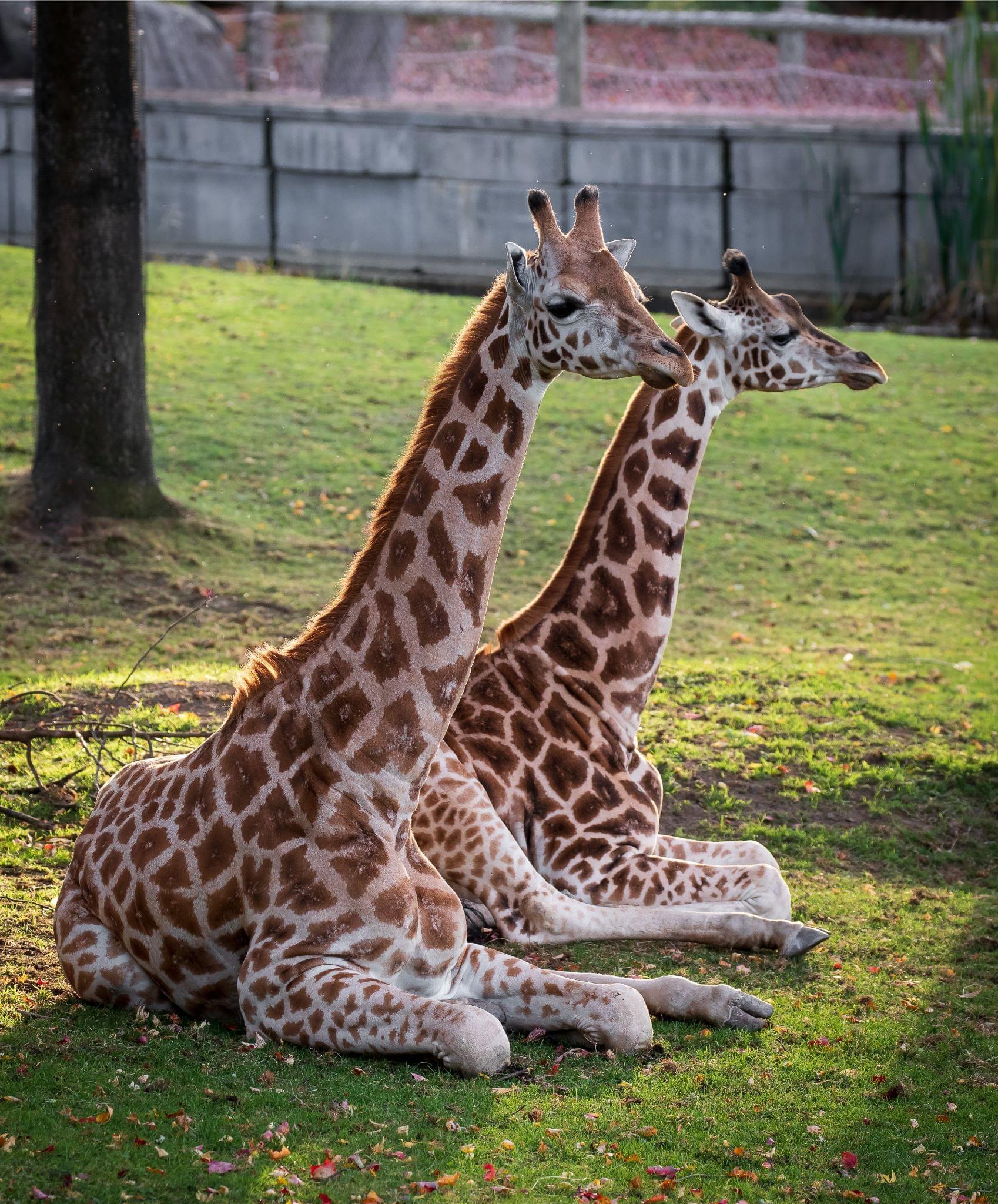 Considered the sentinel of Africa, its Latin name means "fast walker".
Giraffes live in disorganized groups of about ten individuals. Because of their height, they often spot predators before the others do, savannah herbivores ( wildebeests, zebras, gazelles) tend to graze nearby. Females give birth to one calf per litter, standing on their feet.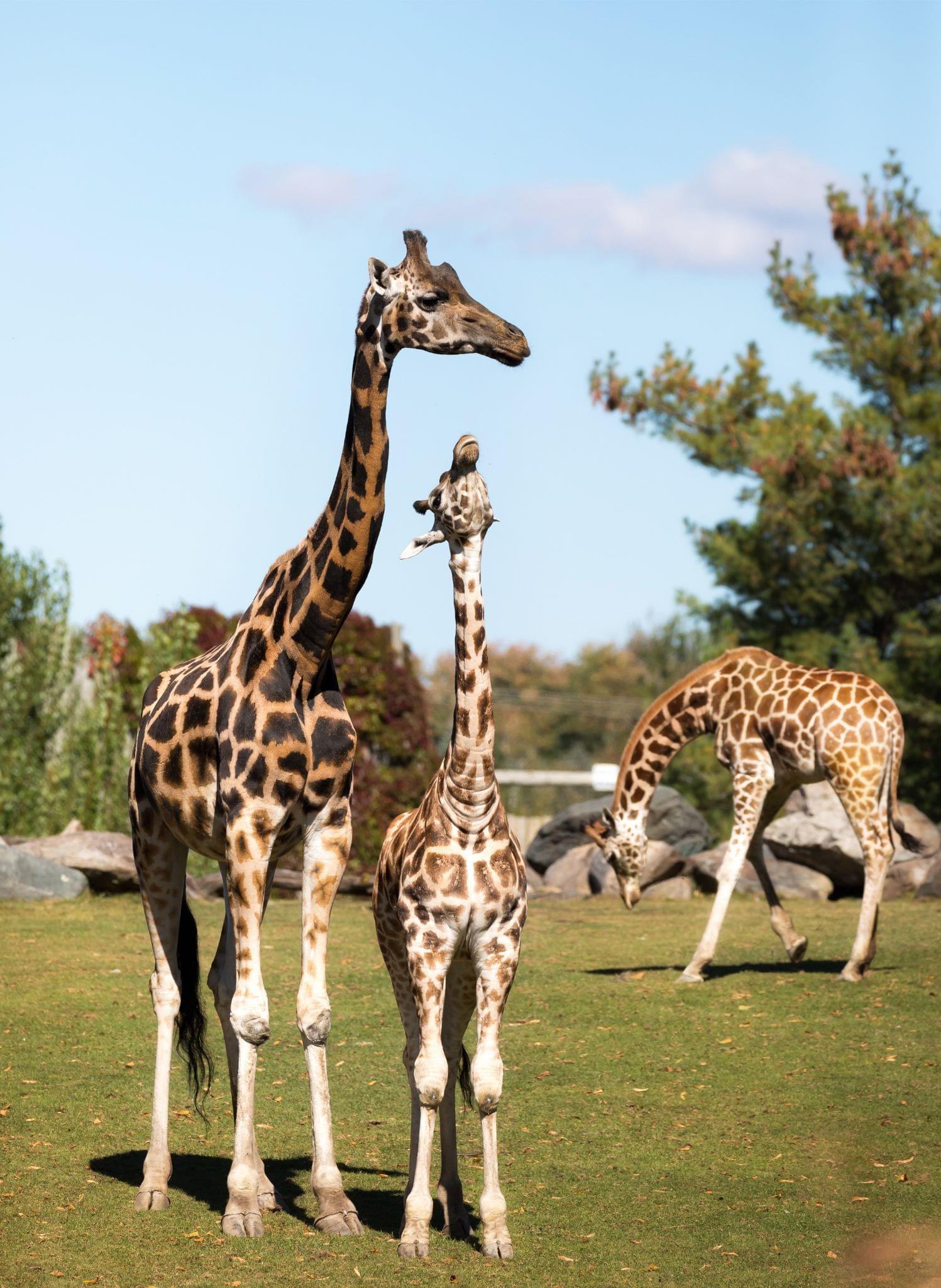 Populations Increasingly Isolated Through Habitat Fragmentation
Affected by a 40% decline in numbers over the last 30 years, there are now fewer than 70,000 giraffes all subspecies combined. The Rothschild subspecies is represented by only 2,000 individuals in the wild. Prized in private collections, several kings and emperors owned giraffes, including Julius Caesar.
Featured animals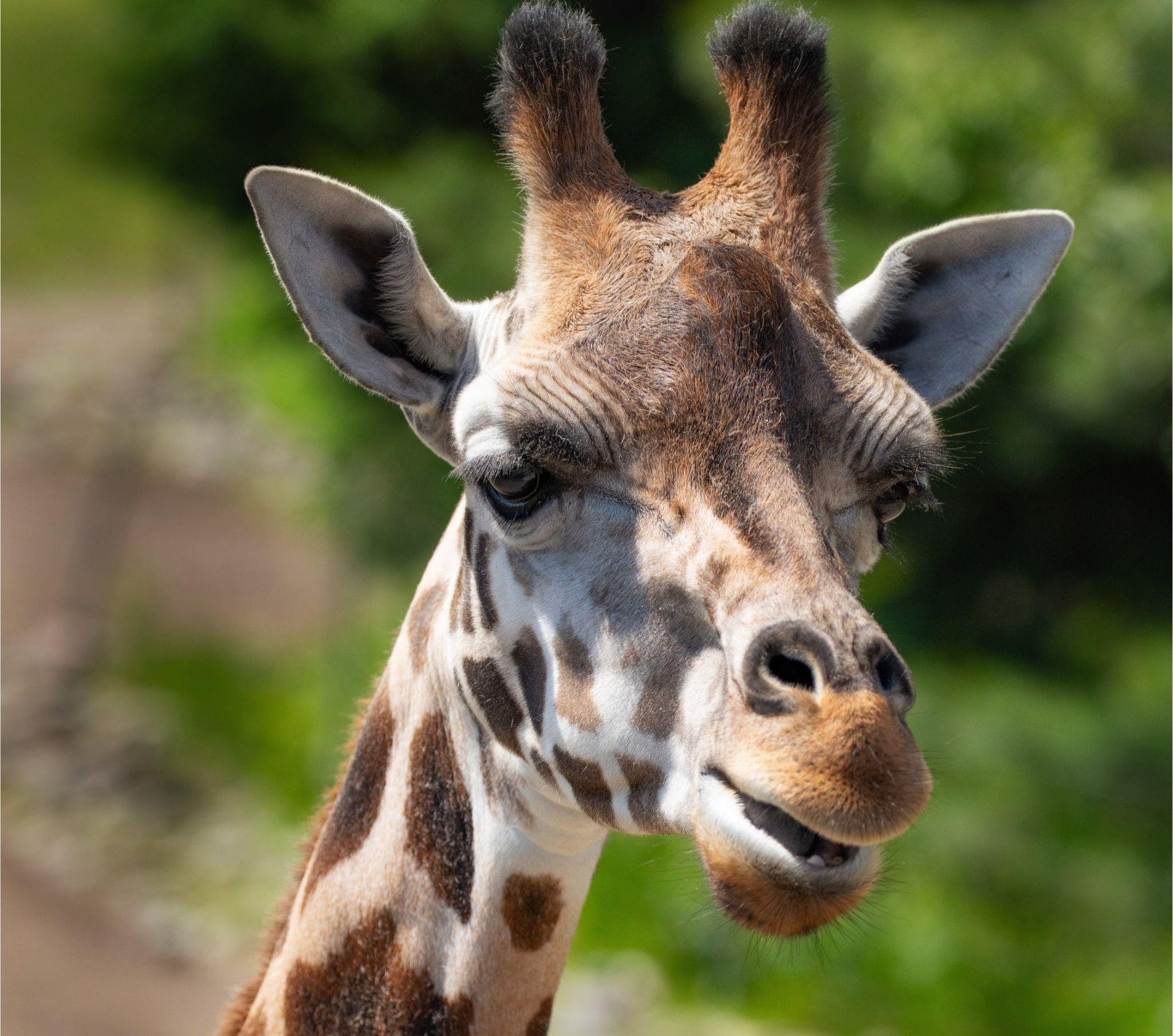 Kumi
Date of birth
January 11, 2016
Weight
1554.26 lb / 705 kg
Profile
Kumi and her half-sister Ushindi are among the 25 giraffes born at the Zoo de Granby. A great success for the maintenance of the genetics of this species.
Fun fact
She's her mom's tenth offspring and is aptly named Kumi, which means 10 in Swahili, a language commonly spoken in Africa. A fine tribute to her mother!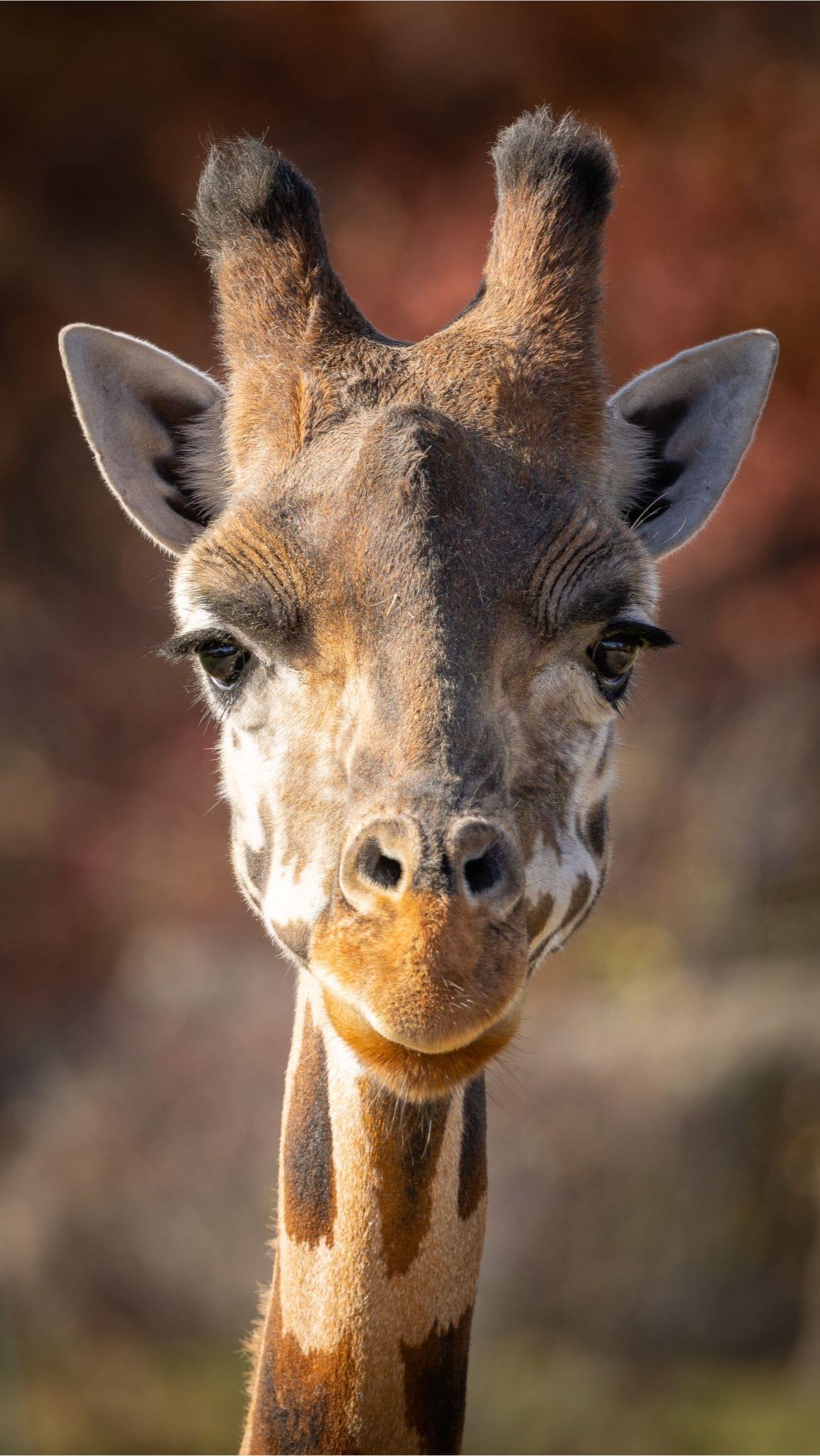 Ushindi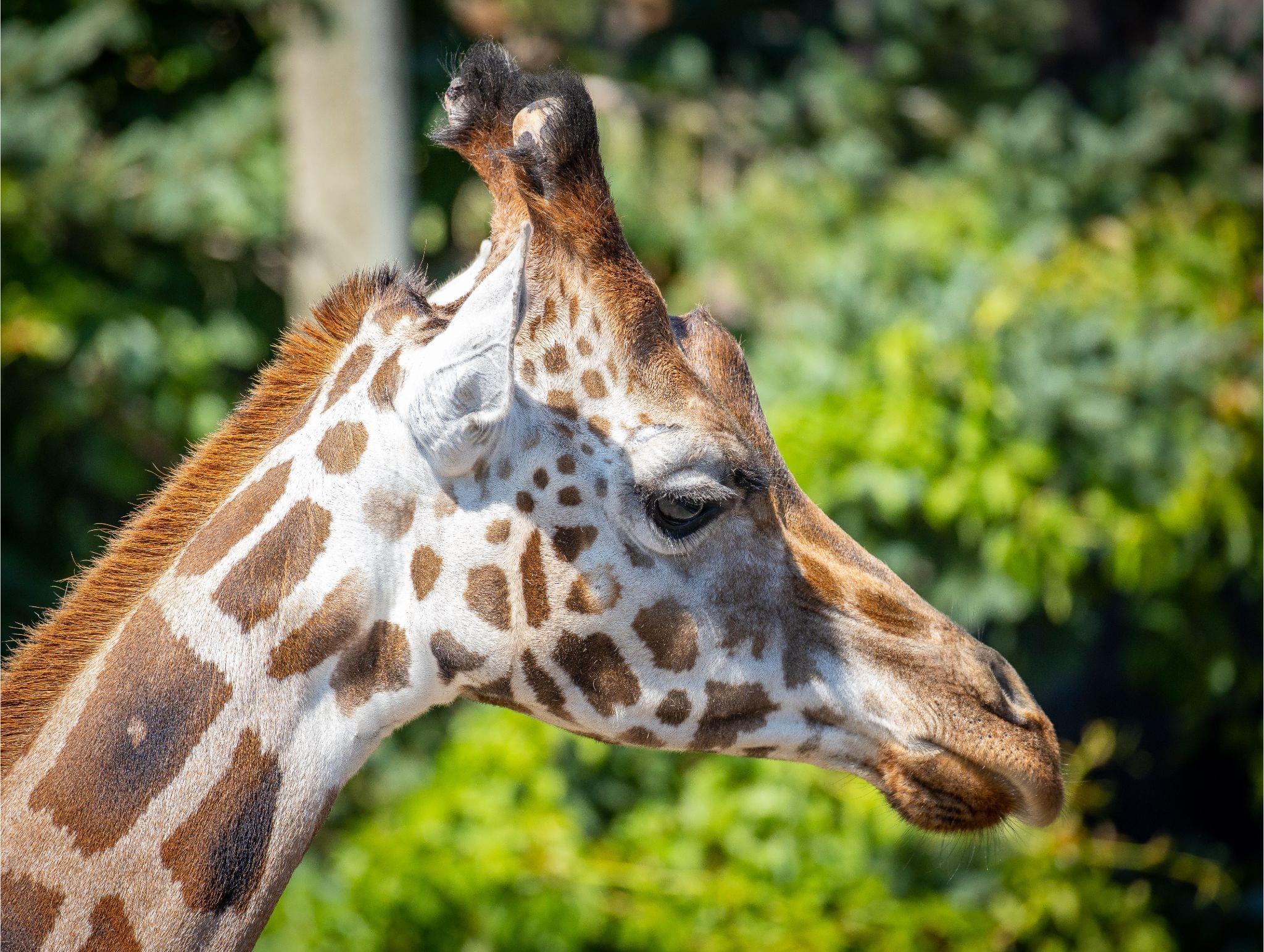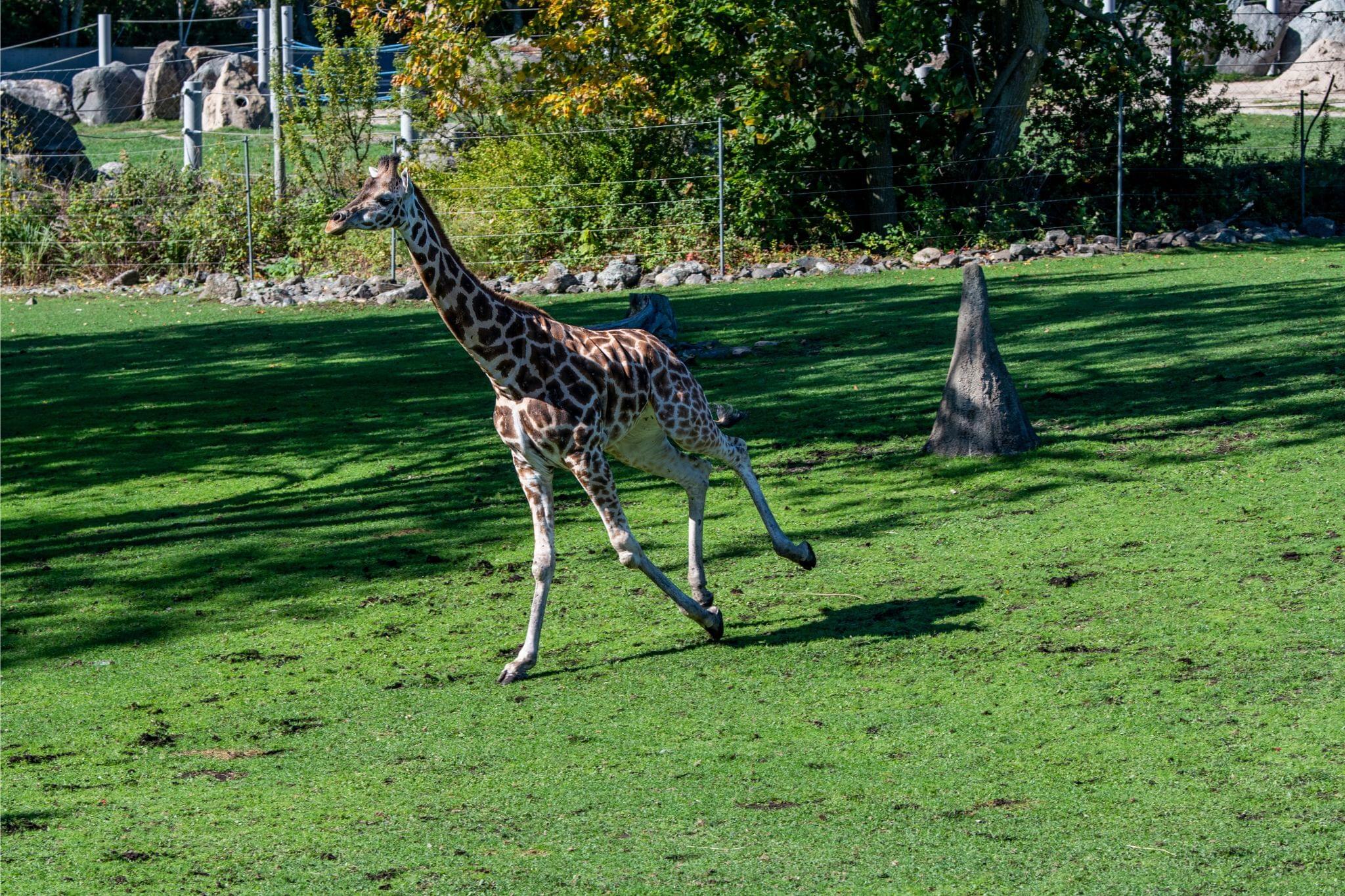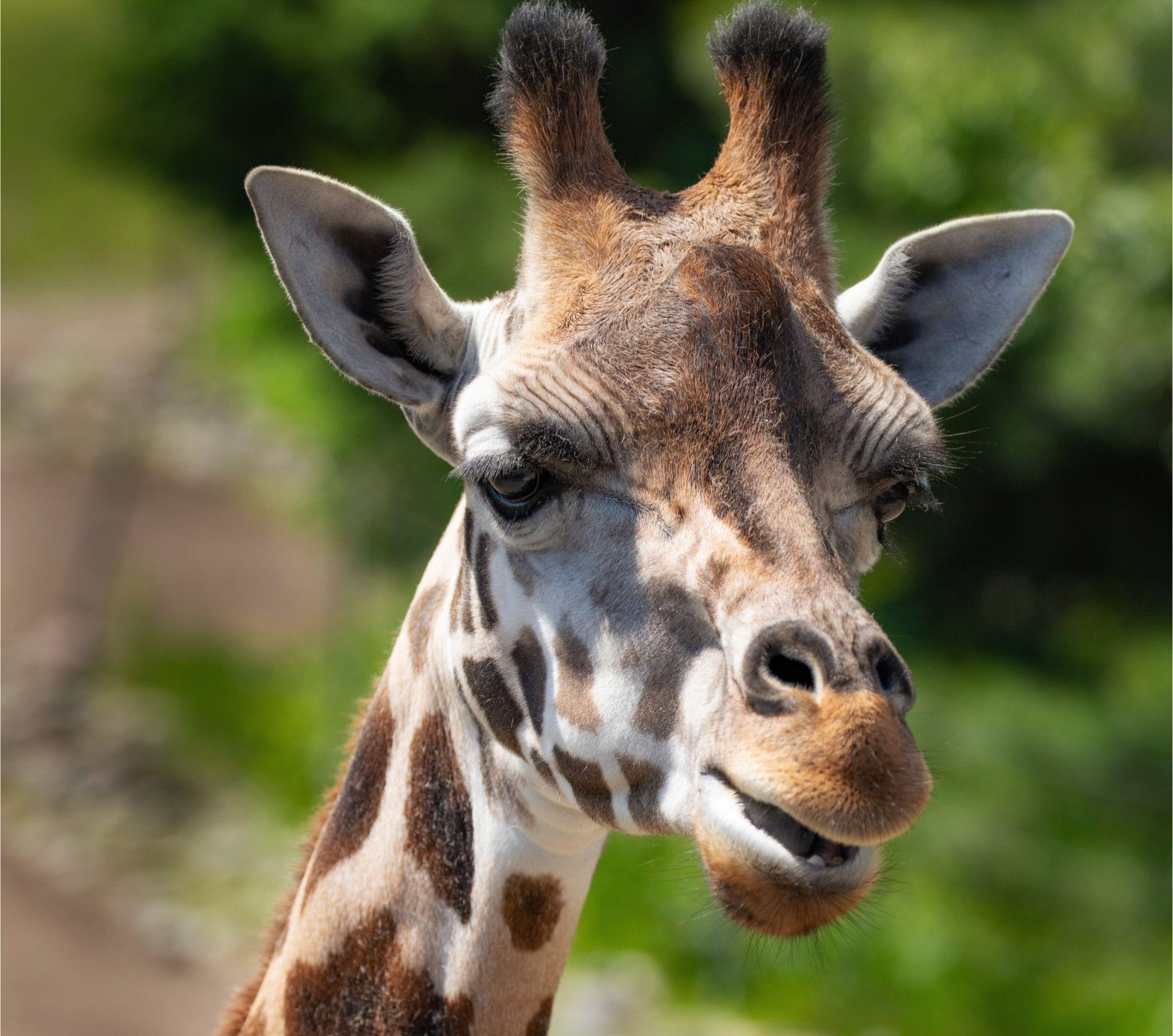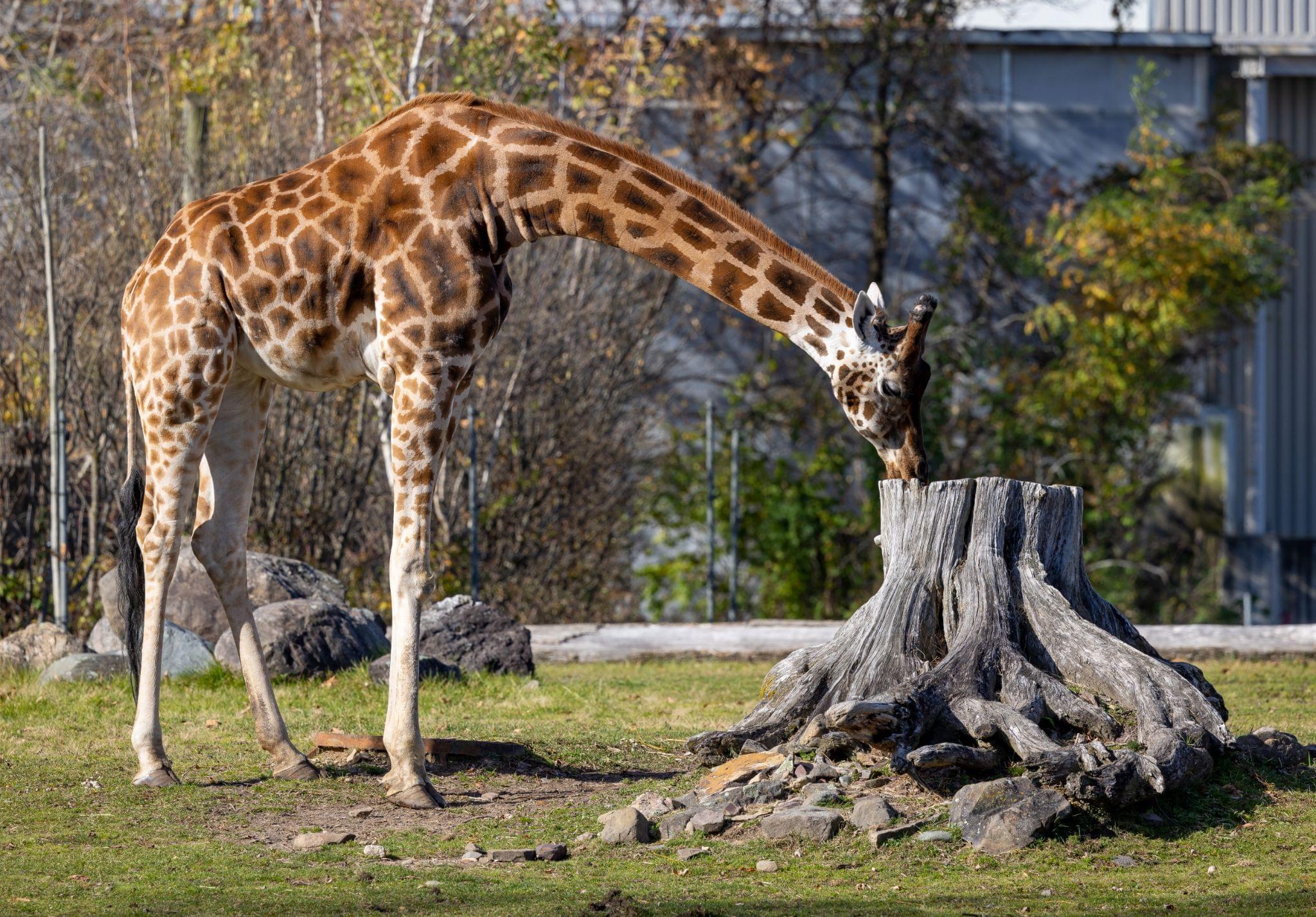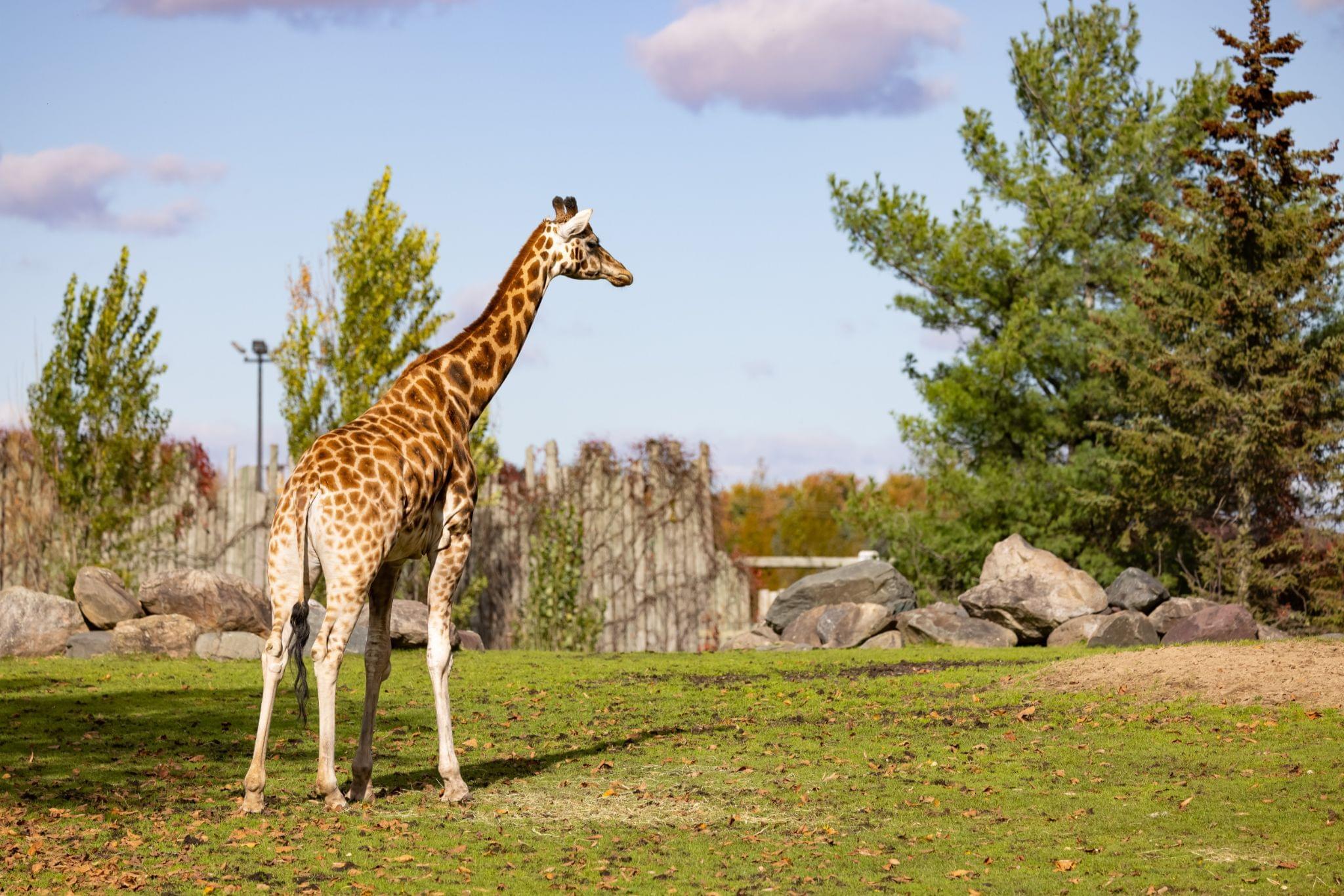 Other animals from Africa