Feel like leaving the cooler at home?
Find something to satisfy your appetite, directly on the site with our restaurants. Our menu features a wide variety of dishes for all ages and tastes. Please note that the restaurant Le Marché is the only food court open all year round. All our other food services are open only during the summer months. Please note that indoor seating is limited.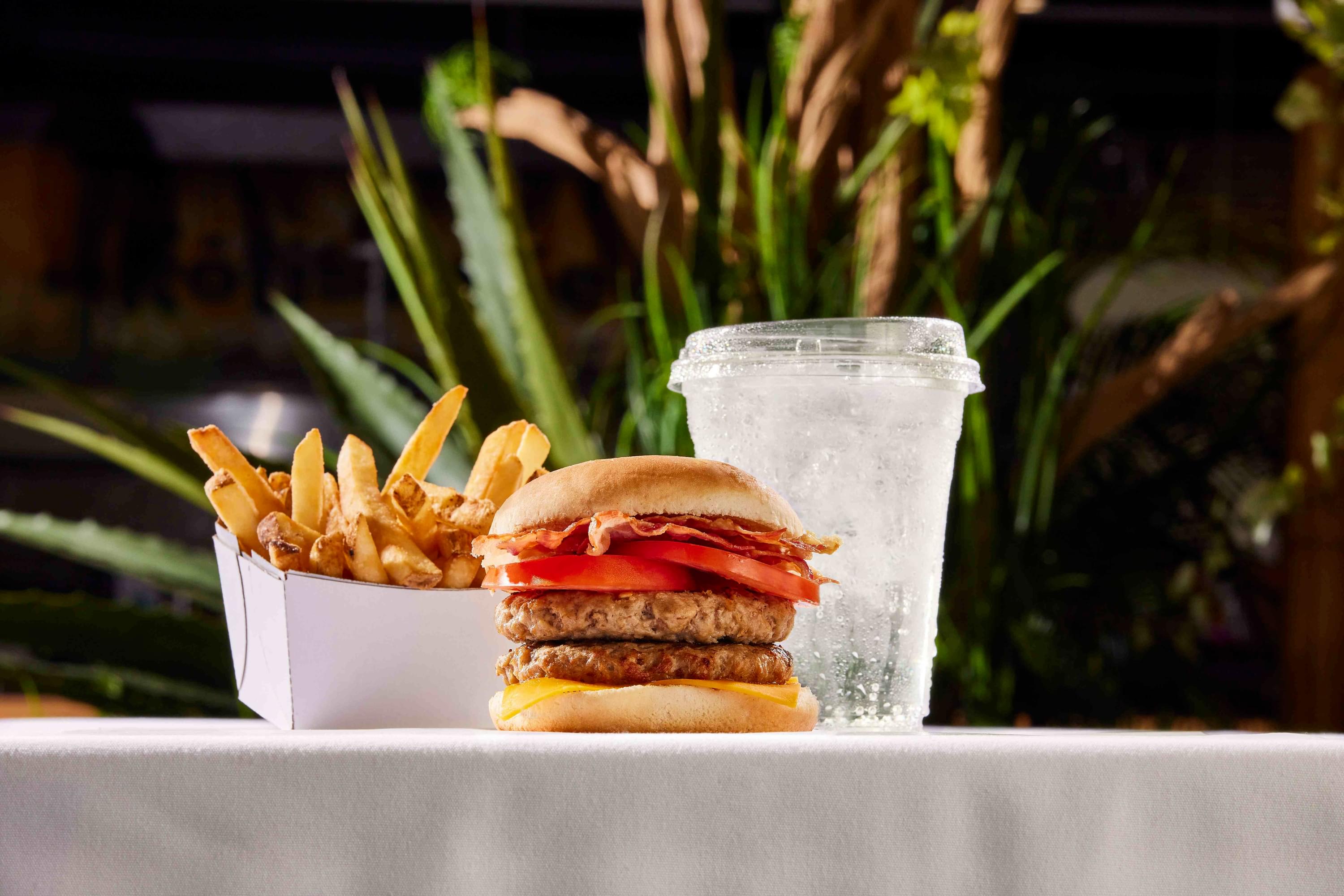 Le Marché
At Le Marché you'll find something for everyone: pizza, rotisserie, sandwiches, salads, pasta, etc. Our 5 counters will make your taste buds travel around the world!
ONLINE ORDERING
You can now order your meal online, the day of your visit! Simply choose a pick-up time. It's truly the best way to avoid waiting in line!

Interesting informations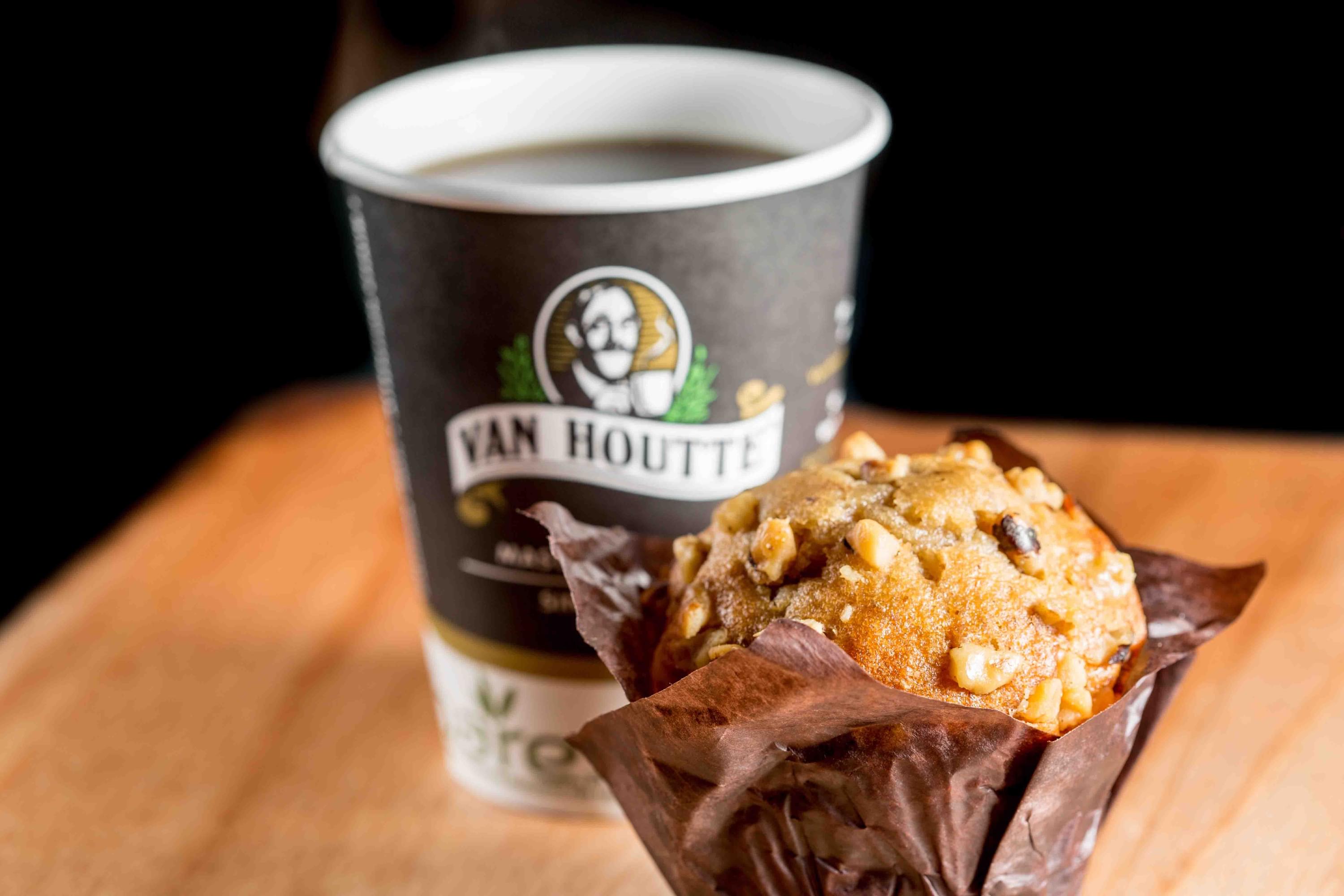 CAFÉ DE L'ALLÉE
Start your day on the right foot! Breakfast sandwiches, muffins and coffee right at the Village entrance.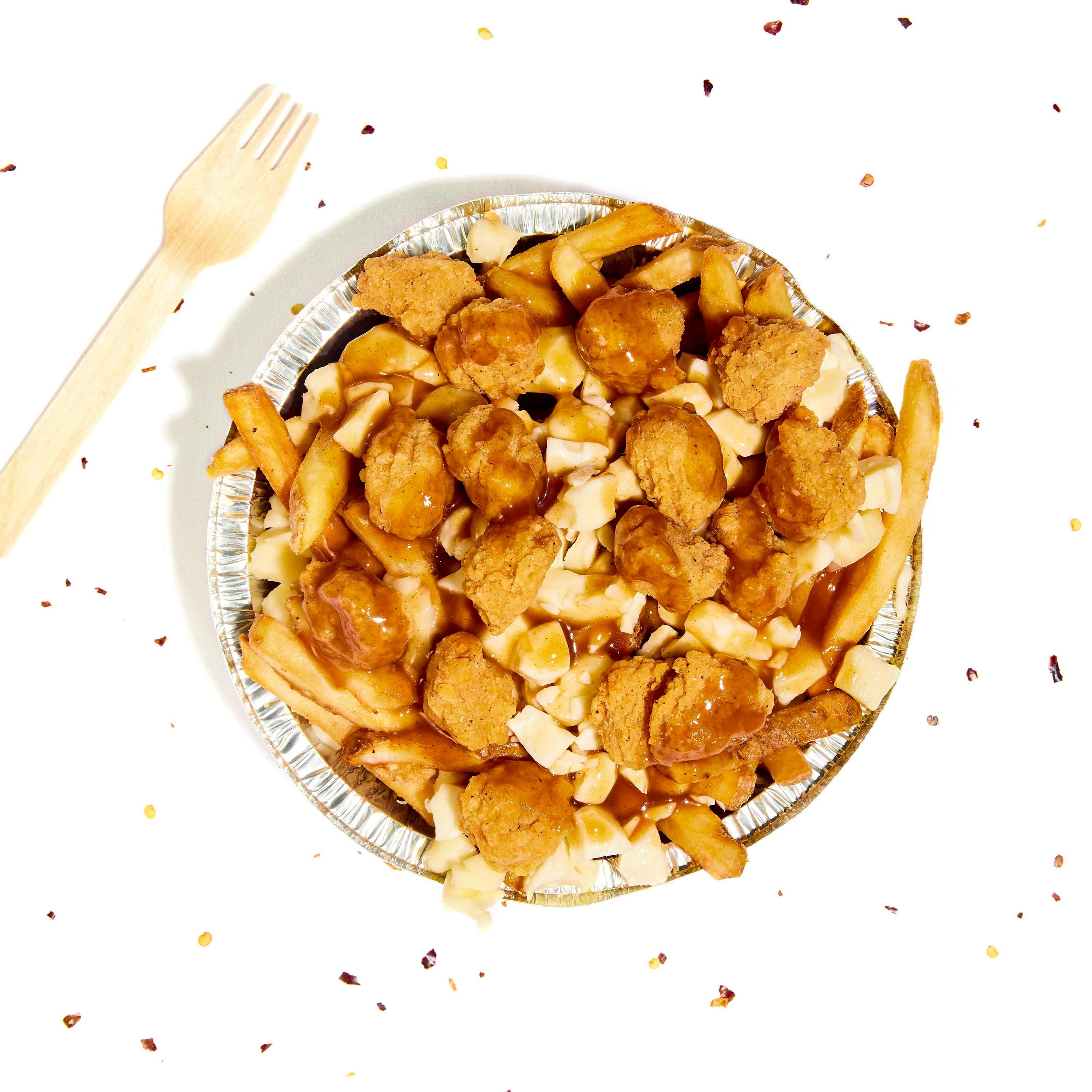 BISTRO DU VILLAGE
Discover our different poutine and burger options! Enjoy the warmth of summer in this authentic open-air bistro!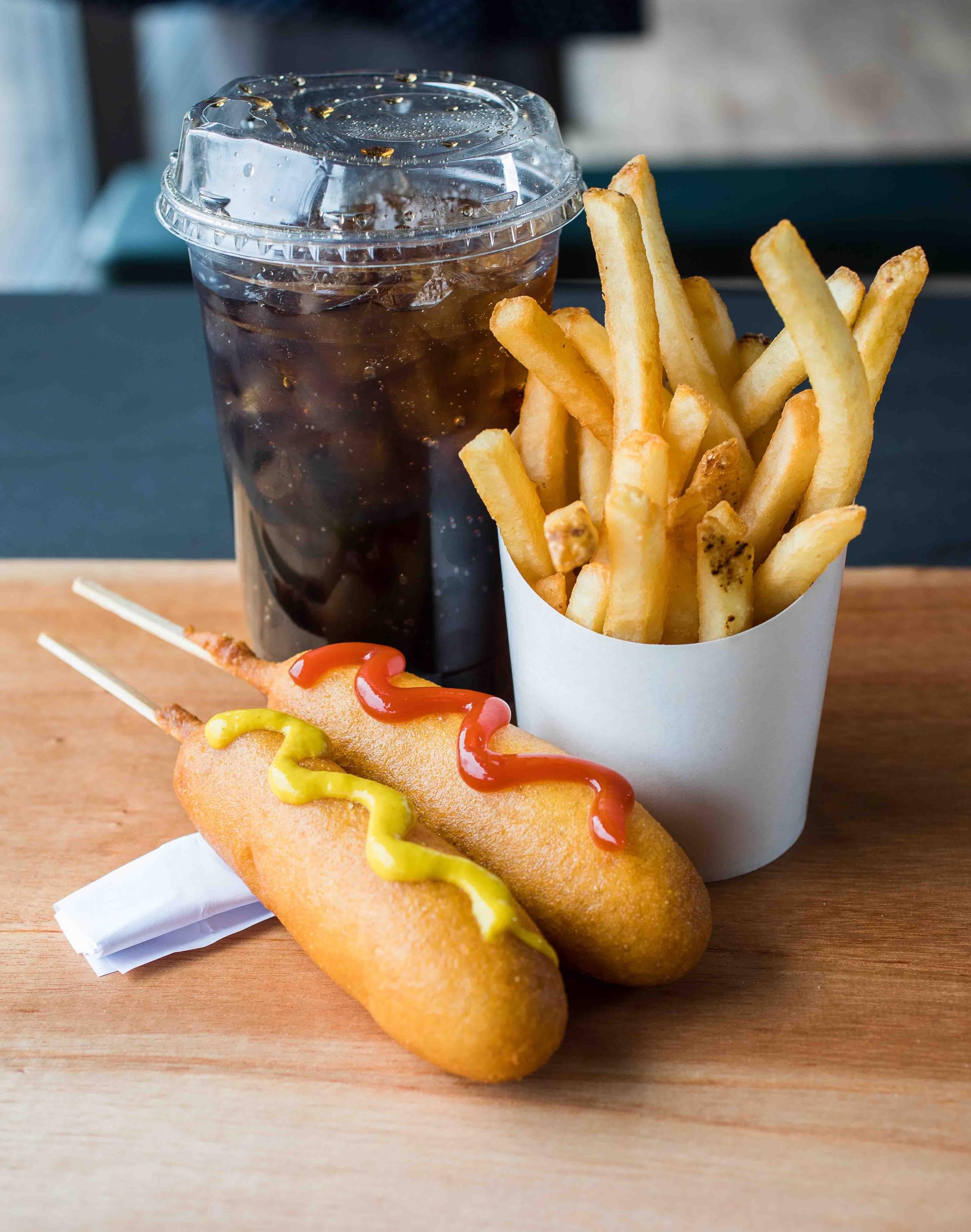 OJI (AMAZOO)
Are you lacking inspiration but feeling extra hungry? The Oji restaurant has everything you need! Located on the site of the Amazoo water park, the menu here offers a wide variety of dishes to fill up on energy before heading back out to battle the waves. Come and give it a try!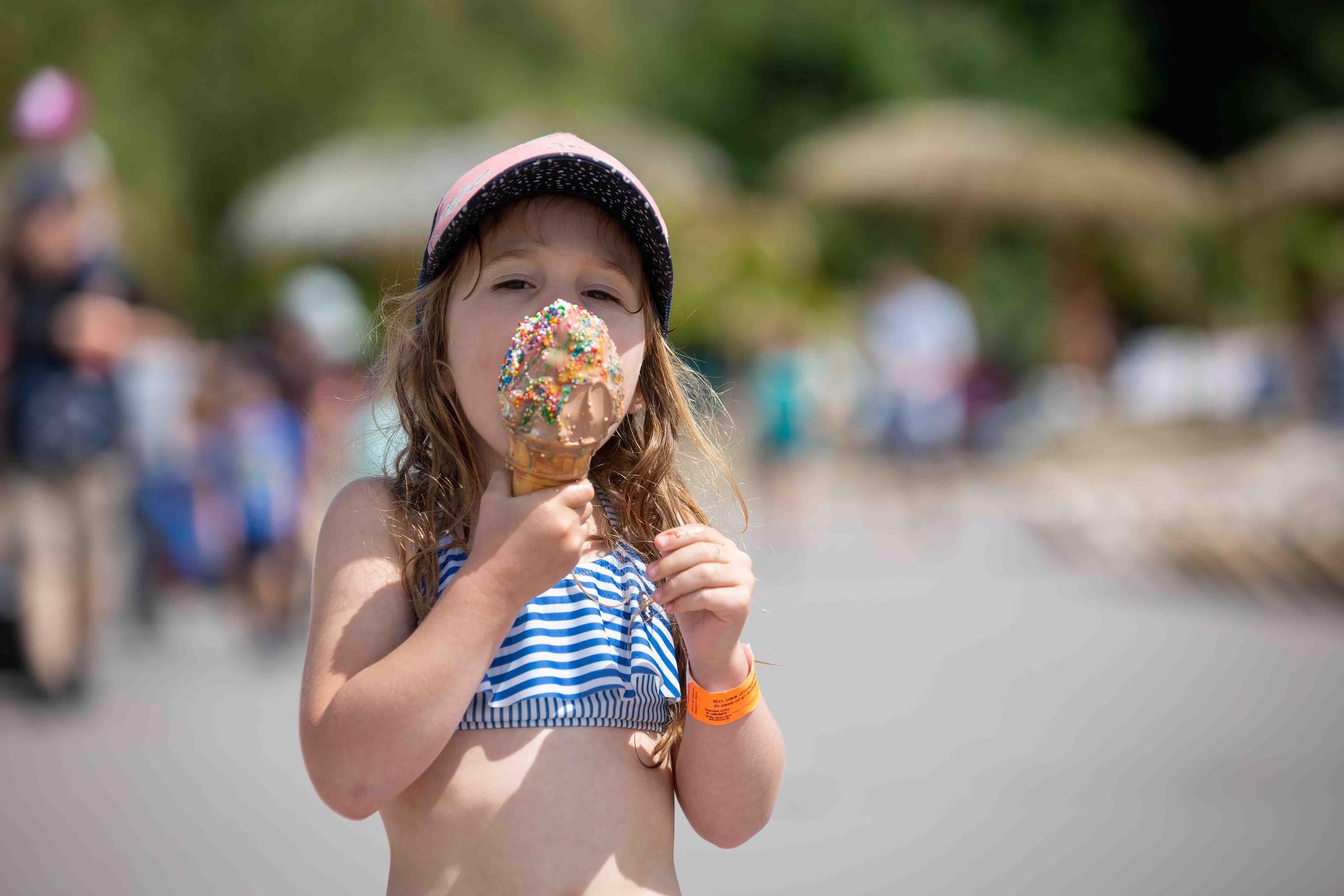 TIKI-EXPRESS (AMAZOO)
An ice cream break at the water park is always a great idea! Treat yourself: Vacations are a perfect time to treat yourself!Choice of beverages also available on site.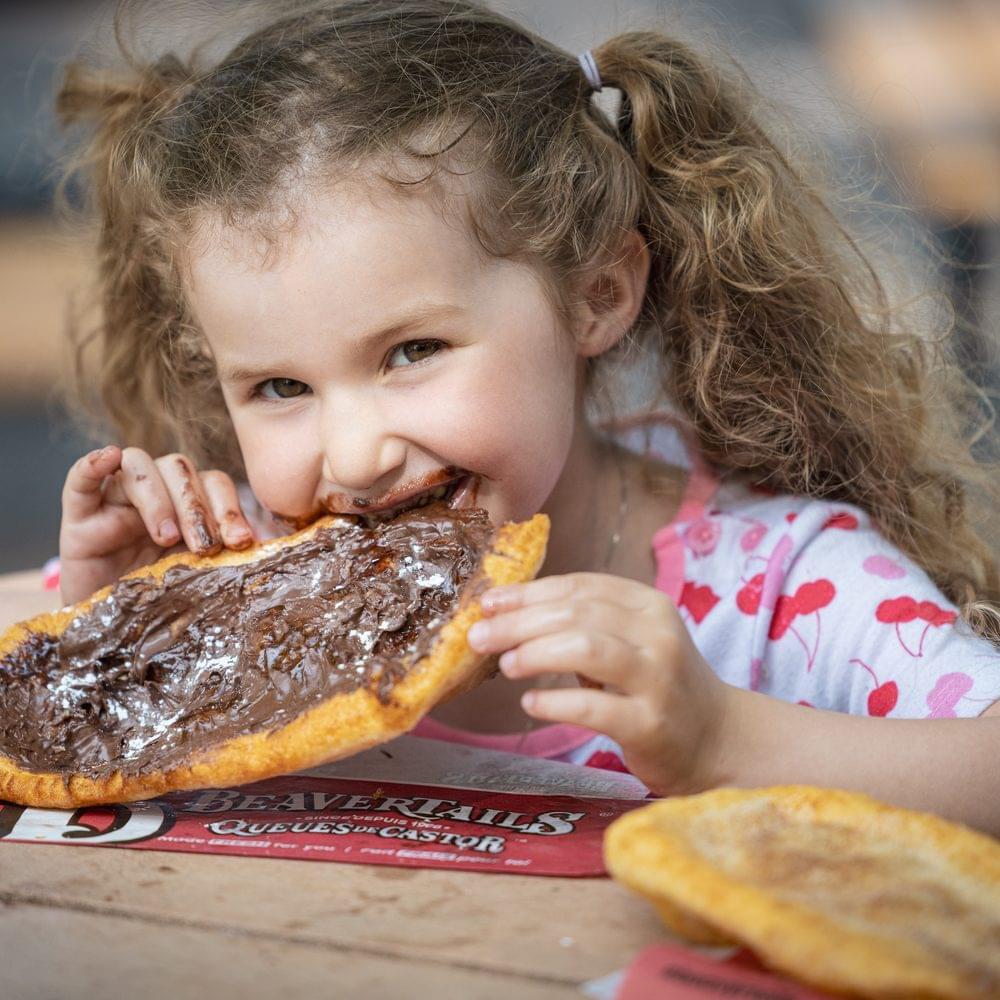 Beaver tails
Come and enjoy a delicious beaver tail. No need to run, they are available in our 3 amusement parks!
HEALTY MENU
Looking for a lighter menu? We can offer you salads, fruit cups and even some gluten-free or allergen-free products.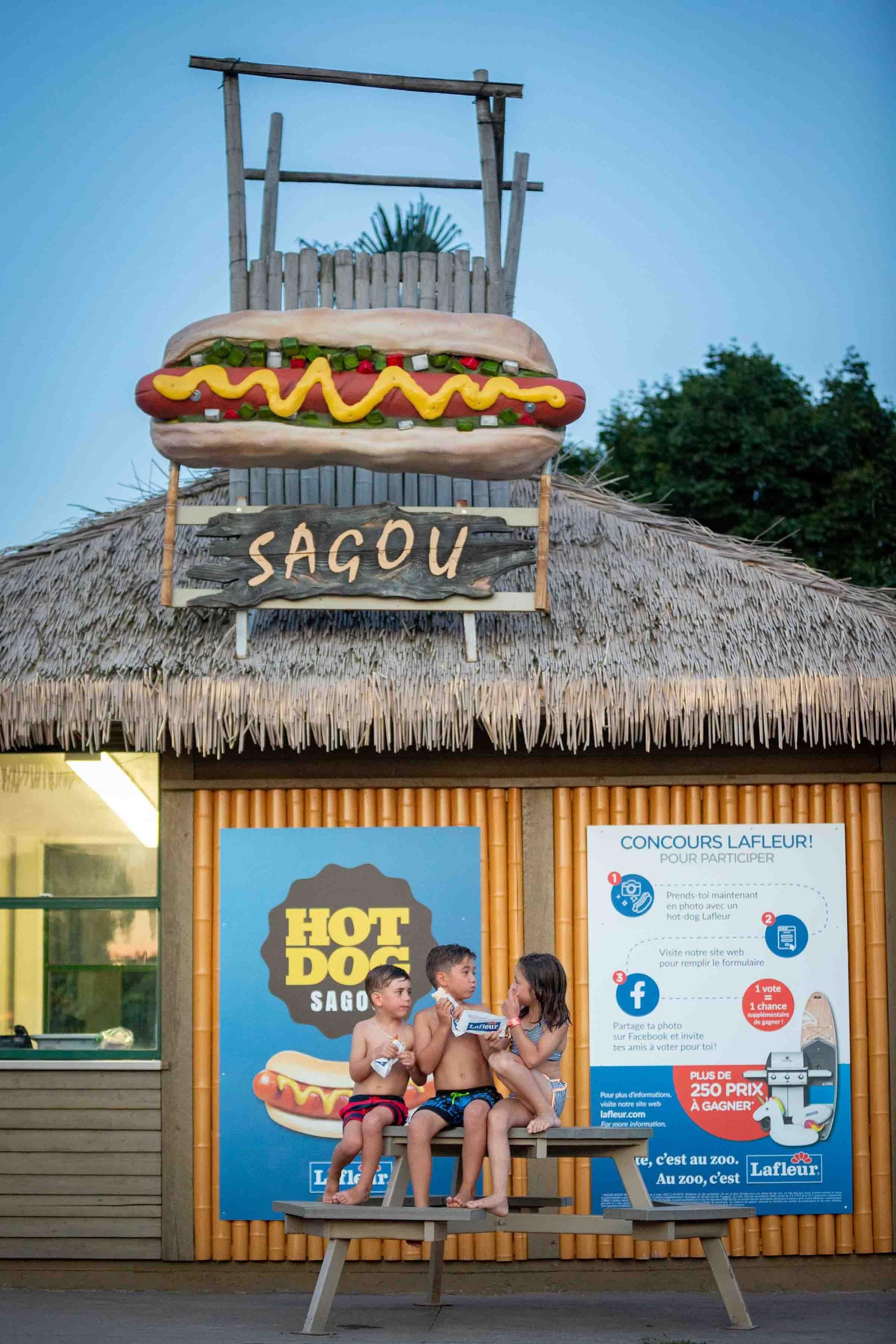 WHAT ABOUT ALLERGIES?
All our products may come into contact with one or more of the following allergens: peanuts, nuts, dairy, soy, wheat, gluten, eggs, sesame, mustard, etc.Tell us about your food allergies. We'll be happy to advise you.