An adventure across the African continent
On the pathways through Africa, you're invited to go on a real journey across Namibia, Zambia, Tanzania, Kenya, Congo, Cameroon, Madagascar and Botswana. You'll discover emblematic animal species and a fauna that we must protect.
As you make your way along the trail, admire the majestic elephants, the imposing white rhinoceros and the friendly lemurs! Relax for a moment at the African Lodge under the watchful eye of our African lions! Enter the Afrika Pavilion to observe a colony of mandrills and enjoy meeting the Western Lowland gorilla.

Embark on this very unique safari!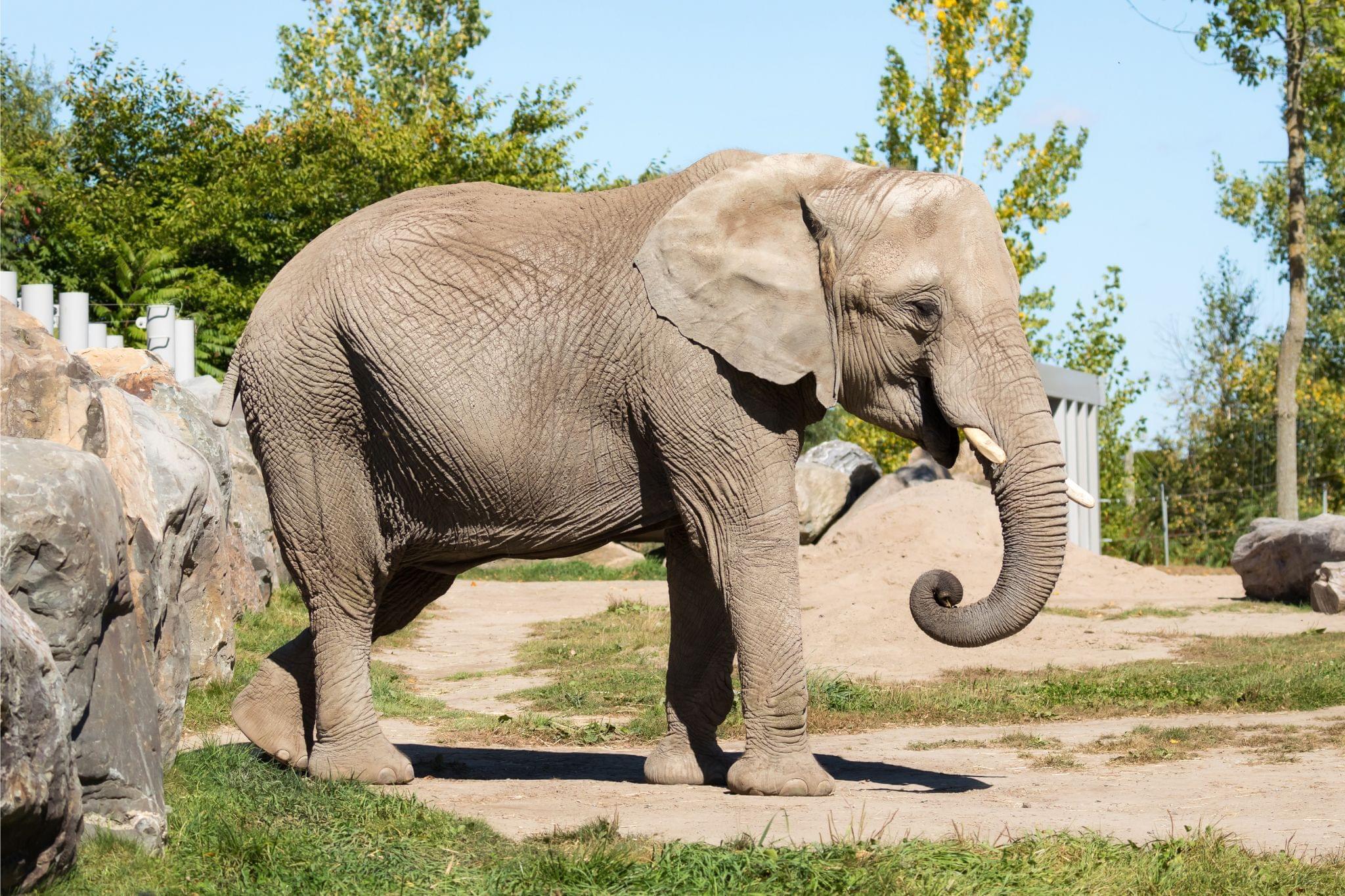 The African Savannah
The African Savannah is without a doubt one of the highlights of the Zoo de Granby. Its vast green expanse invites you to a contemplative experience! First, the impressive elephants welcome you, playing with their trunks to lazily tear up the tufts of grass on the ground. Giraffes, zebras and ostriches can be seen in the background, trotting under the trees or drinking from their ponds. There are many vantage points from which you can observe the characteristic wildlife of the African wilderness.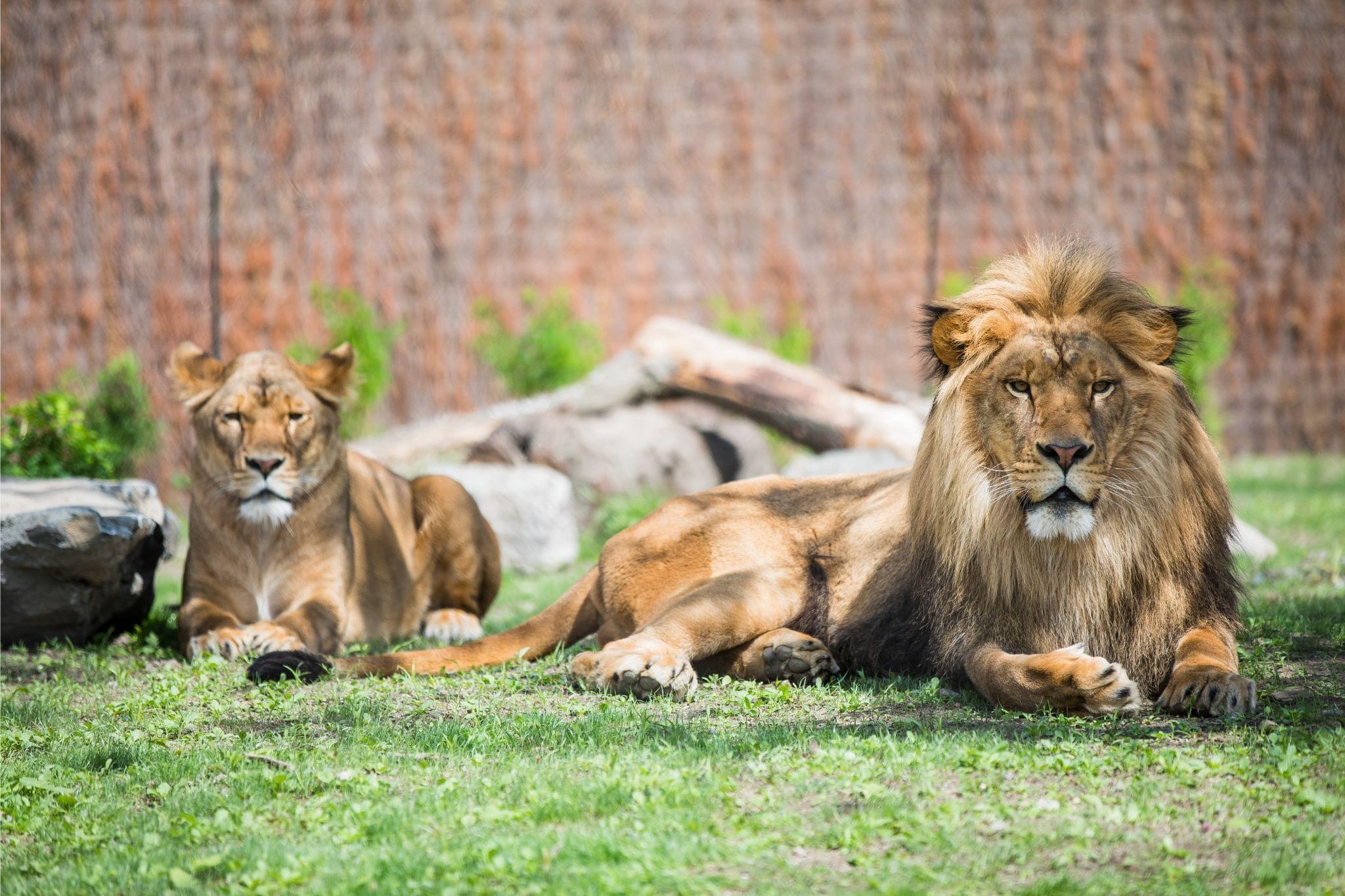 The Lodge and the lions' Indoor Habitat
Halfway through your African safari enjoy a well-deserved break in the shade of the stylish African Lodge's straw canopies. Satisfy a craving or enjoy the breathtaking 180-degree view of the savannah. Take a few pictures of the flamingo pond and venture into the heart of an abandoned Maasai village to meet the king of the animals: the African lion!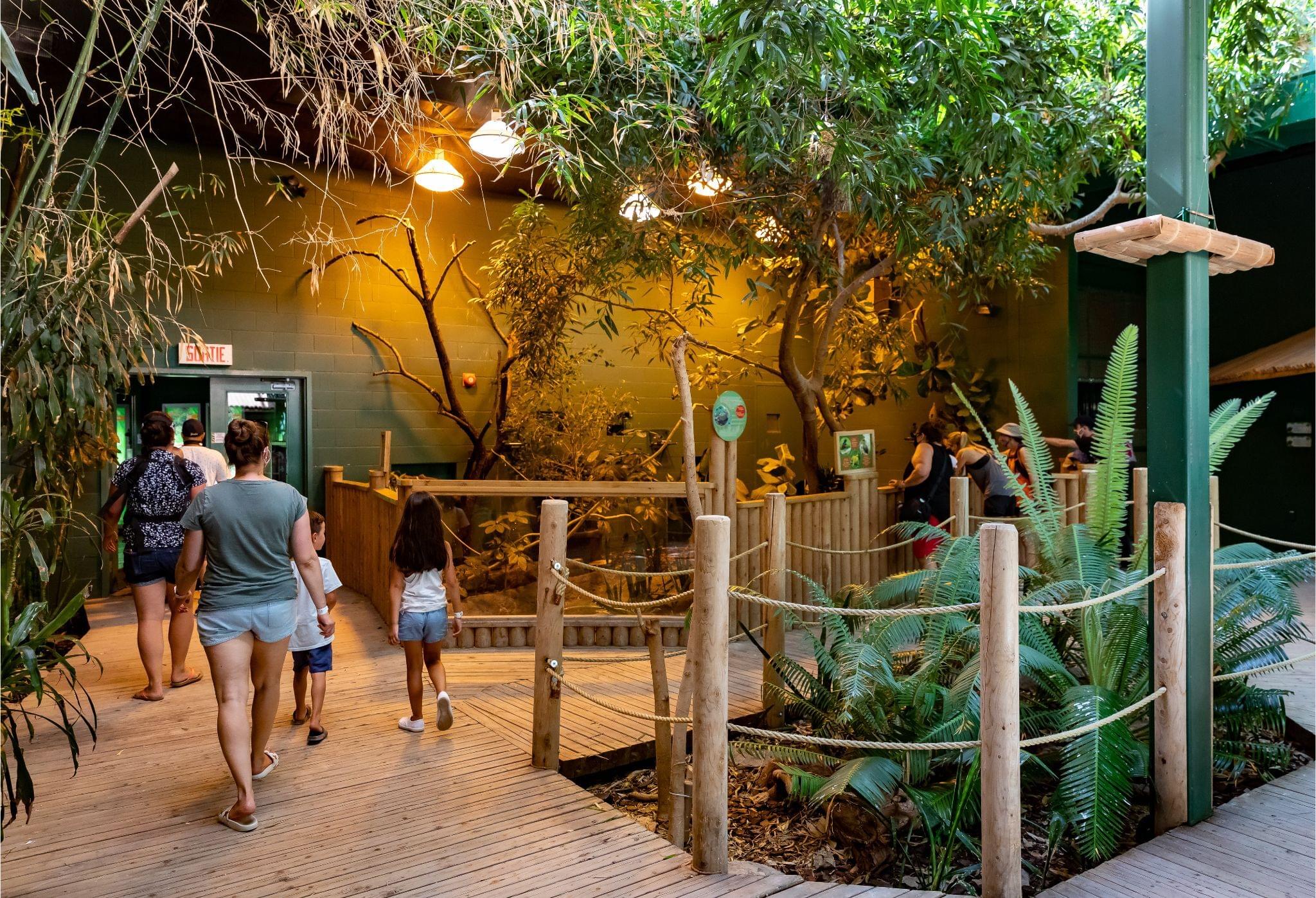 The Afrika Pavilion
You are invited into the forests of Eastern Africa. Here you are greeted by a colony of mandrills that will truly amaze you! Then the gorilla habitat opens up to offer a breathtaking view of the most powerful of all primates.
Interesting informations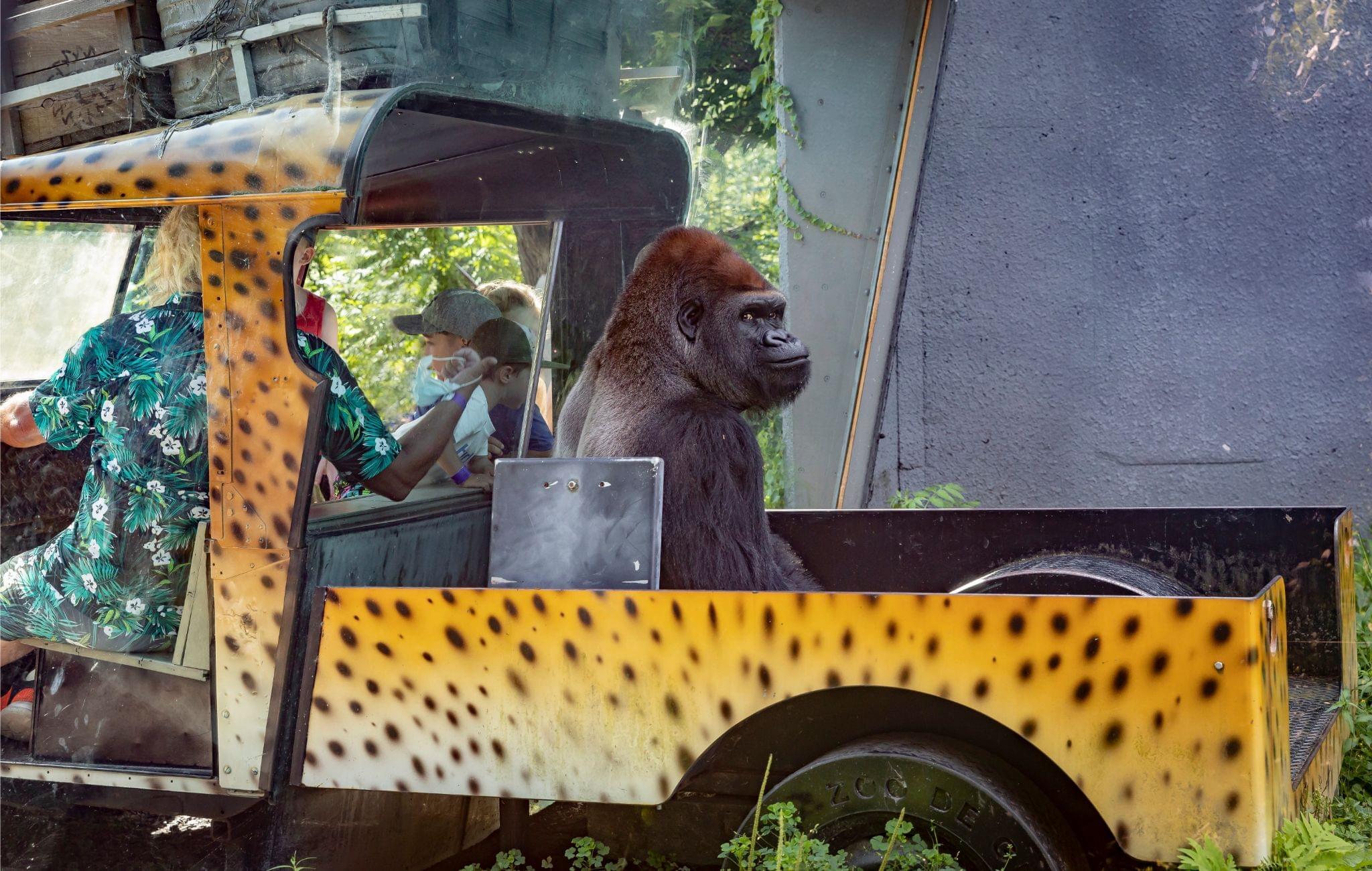 The Gorilla Valley
Did you know that the Zoo de Granby is the only place in Québec where you can observe gorillas? In summer, our giants are housed in a habitat specially designed to promote their well-being where they can enjoy the sunshine and the elevated structures. This space without wire fencing allows for a very unique contact.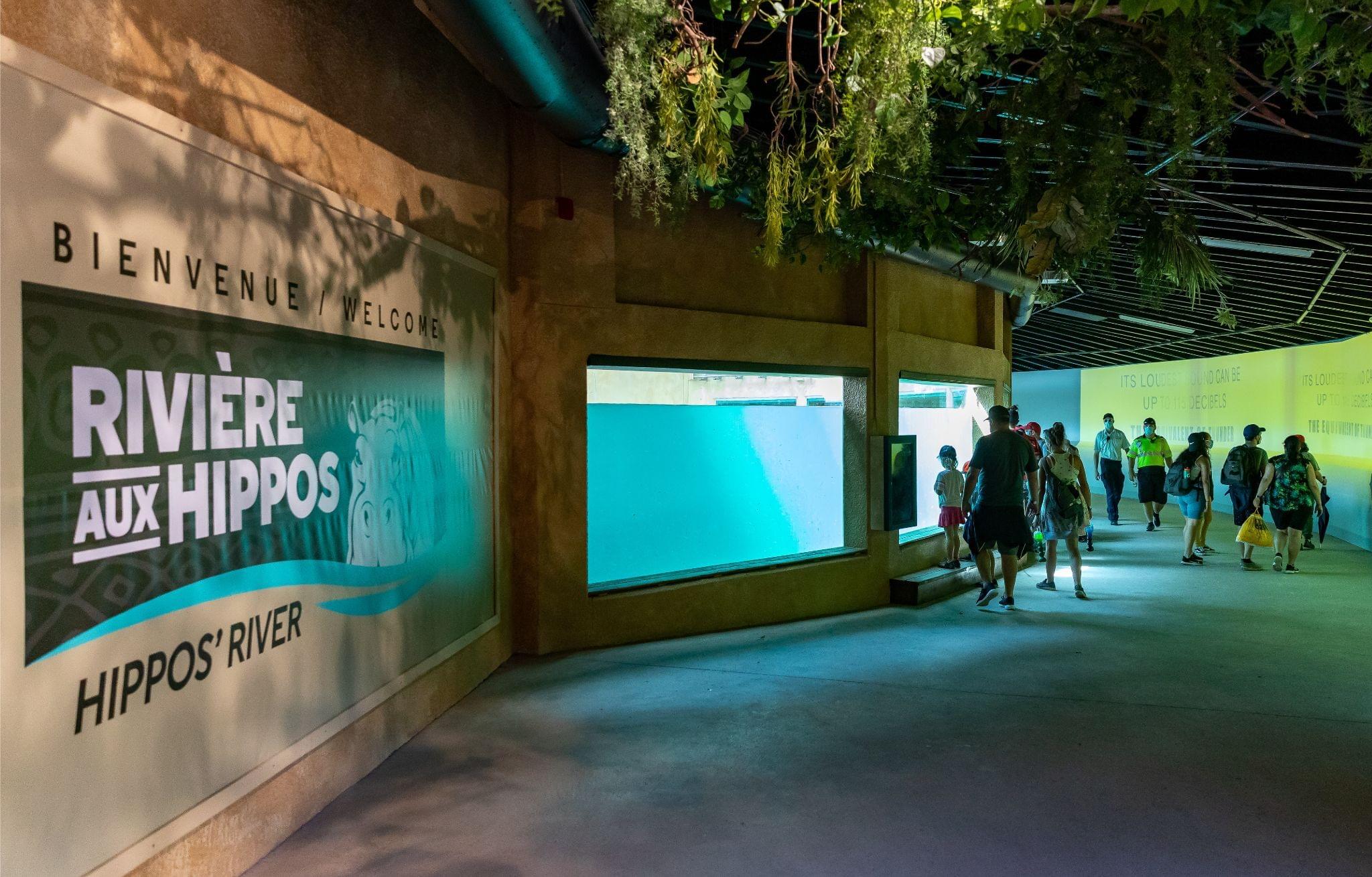 The Hippo River
Come view 4,000 kilos of hippos swimming in 360,000 litres of water! Through a huge glass window, you'll admire the grace and aquatic agility of these large mammals! Whether summer or winter, their unique performances are sure to make your visit memorable! Test your brute strength and your knowledge on our touch screens!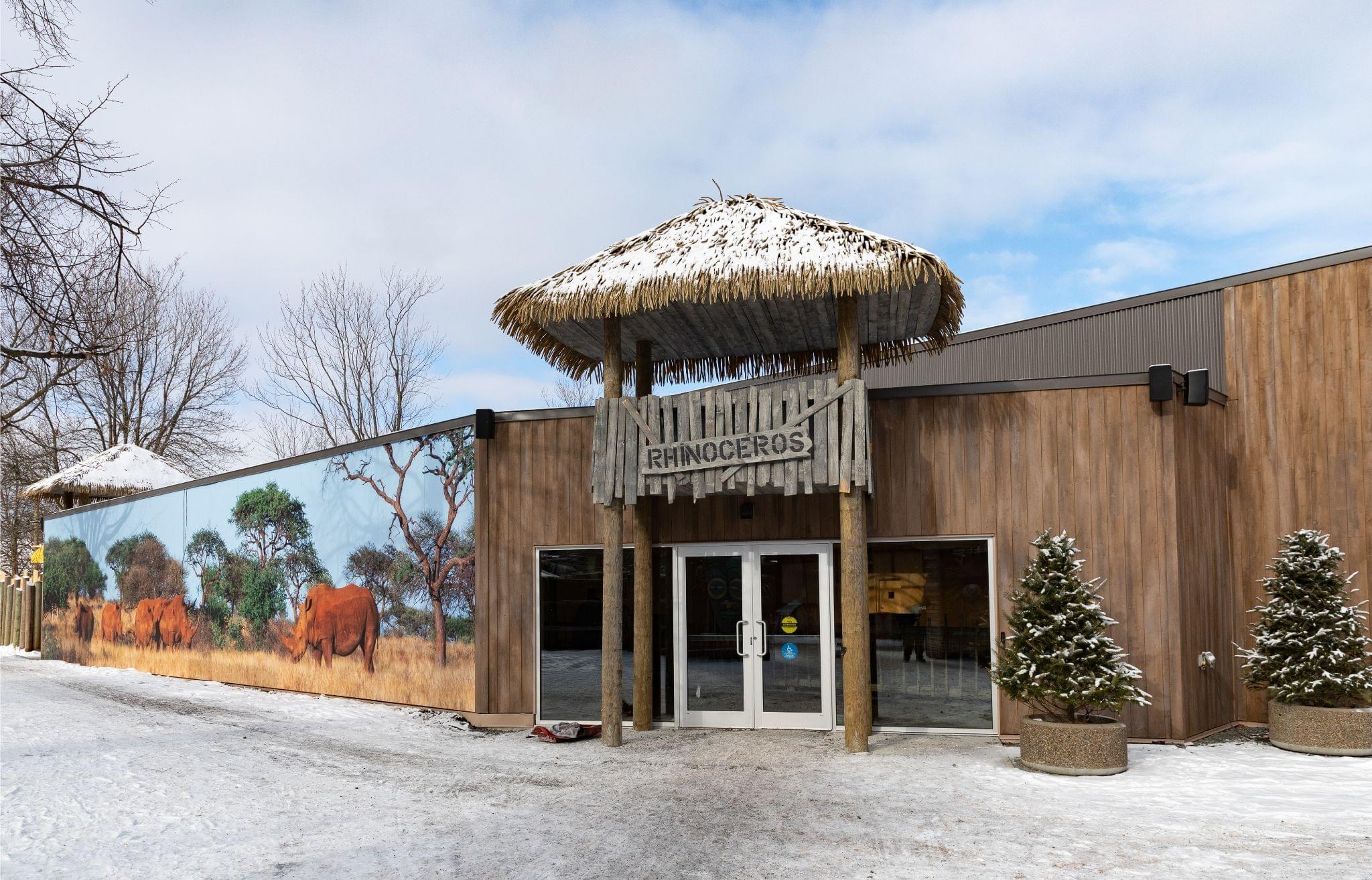 The Rhinos' Habitat
Discover All Our Continents