Have your children connect with our animals!
Tickets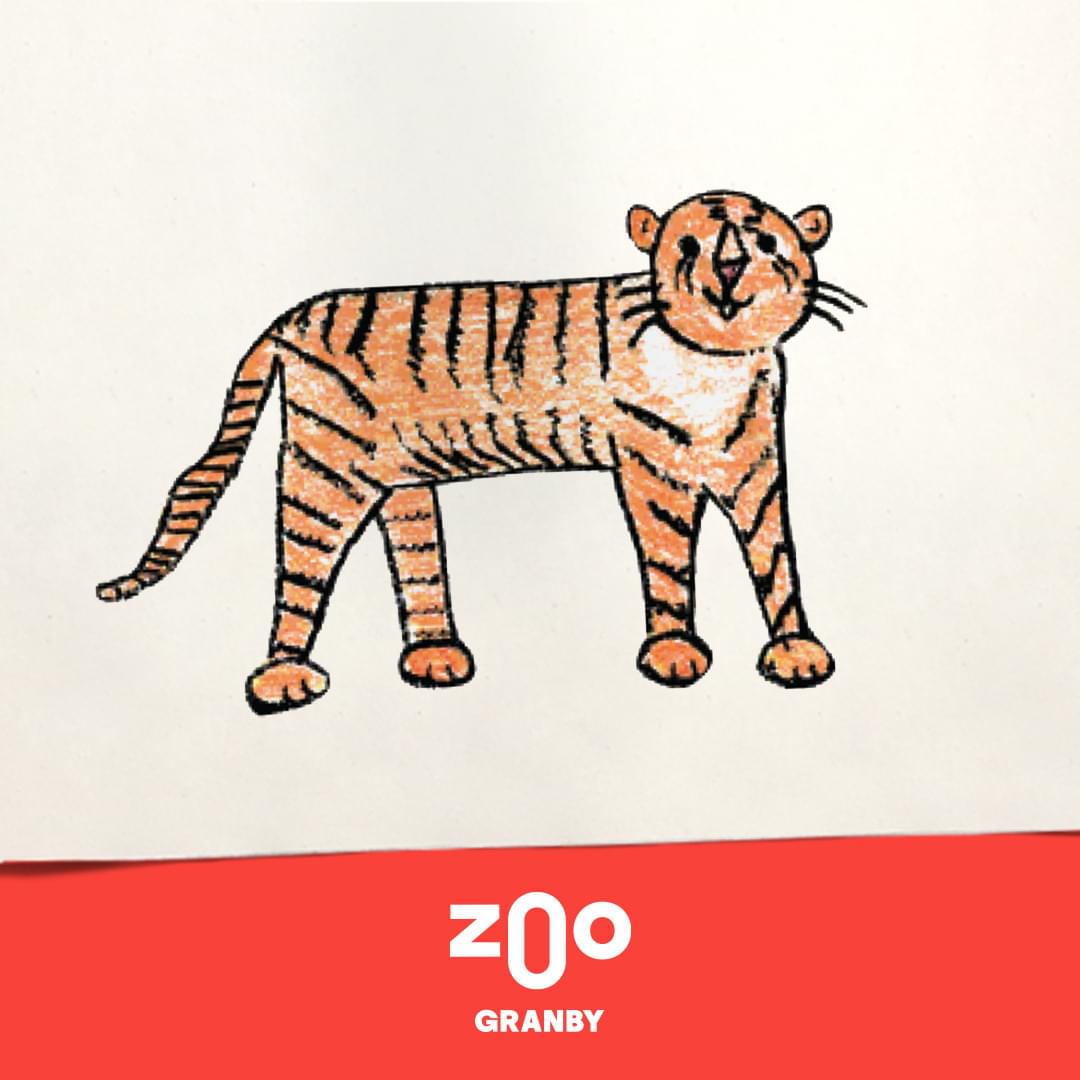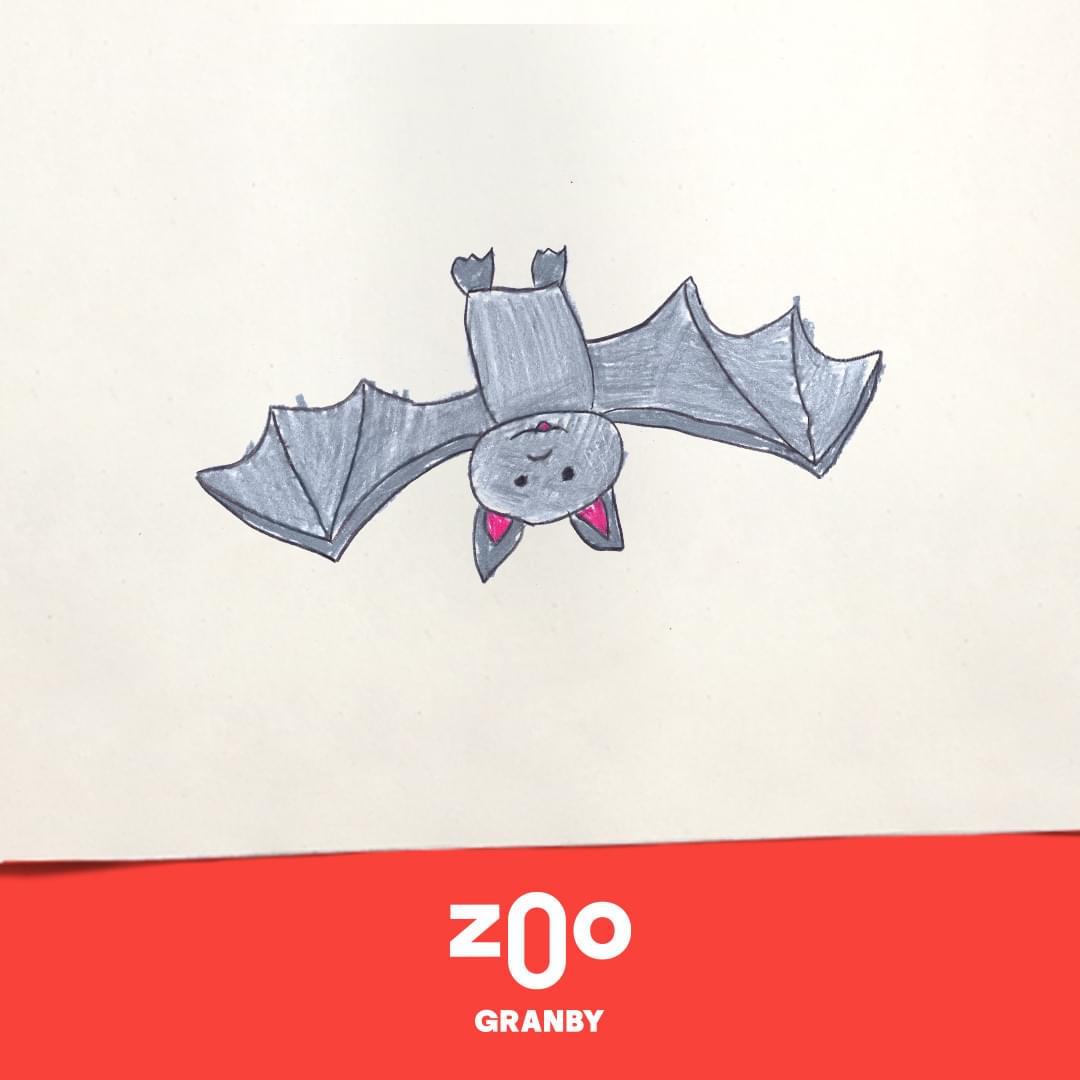 PROGRAM
Interesting informations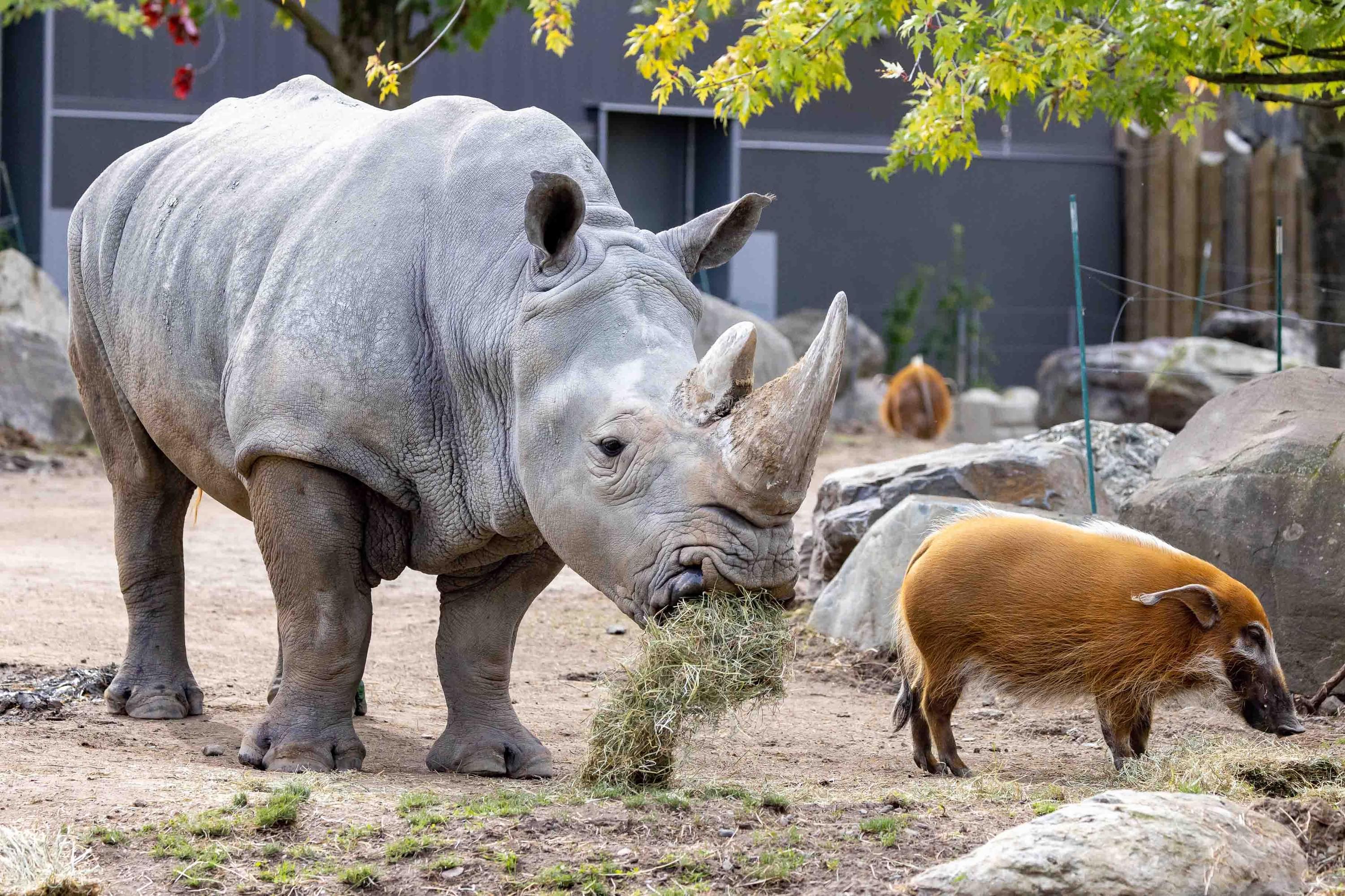 Our Animals' Secrets Revealed
Schedule:
10:30 AM: White Rhinoceros
11:00 AM: Elephants
11:30 AM: Lions
2:00 PM: Jaguars
2:30 PM: Tigers
3:00 PM: African Savannah Presentation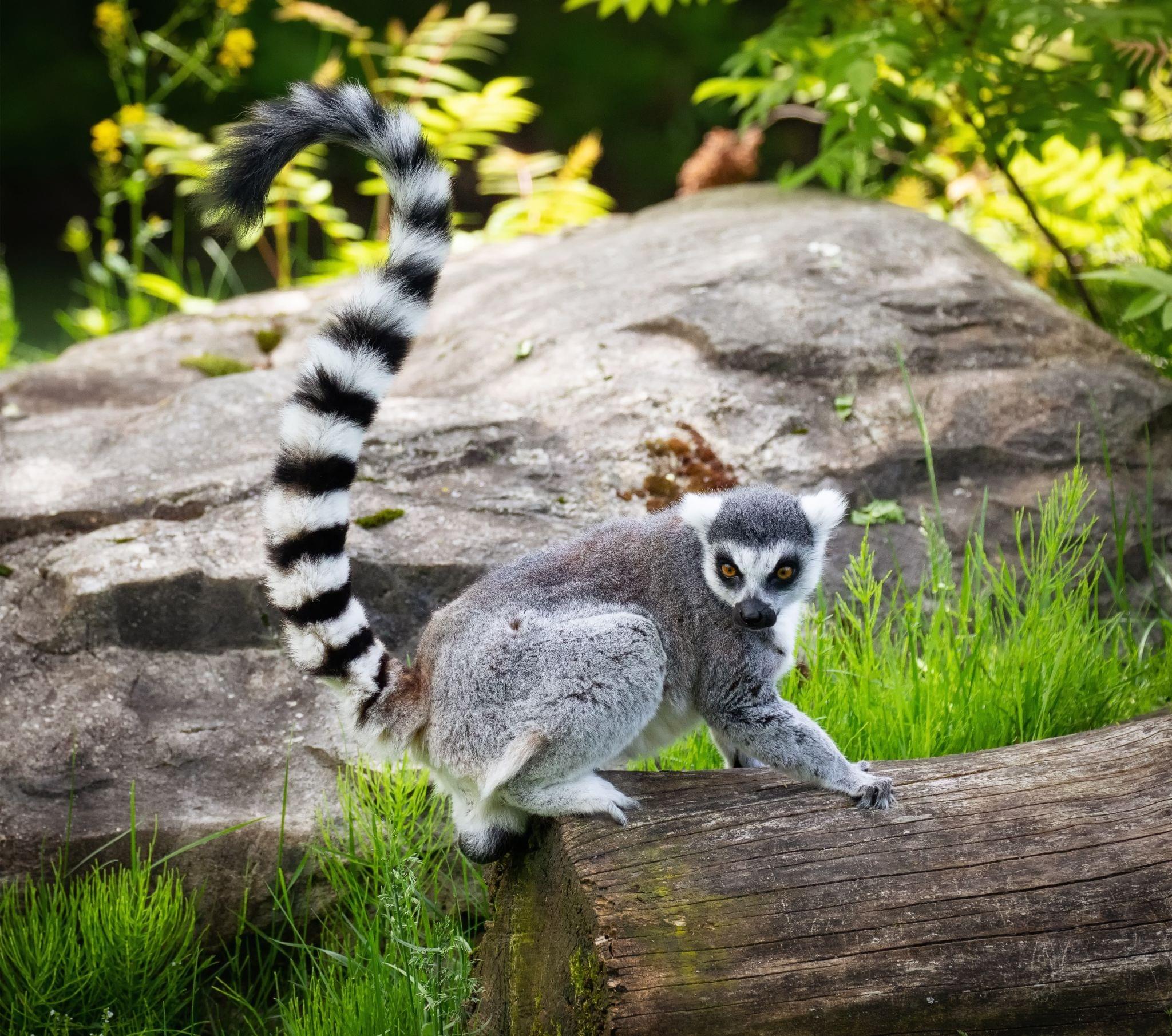 Treats and Surprises
Schedule:
10:00 AM: Himalayan Black Bears
12:00 PM: Meerkats
1:00 PM: Japanese Cranes and Storks
1:45 PM: Green Turtles (OPS)
2:30 PM: Aldabra Tortoises
3:30 PM: Llamas
4:00 PM: Japanese Macaques
4:30 PM: Farm Animal Encounter
5:00 PM: Hippos
6:00 PM: Lemurs
Summer Membership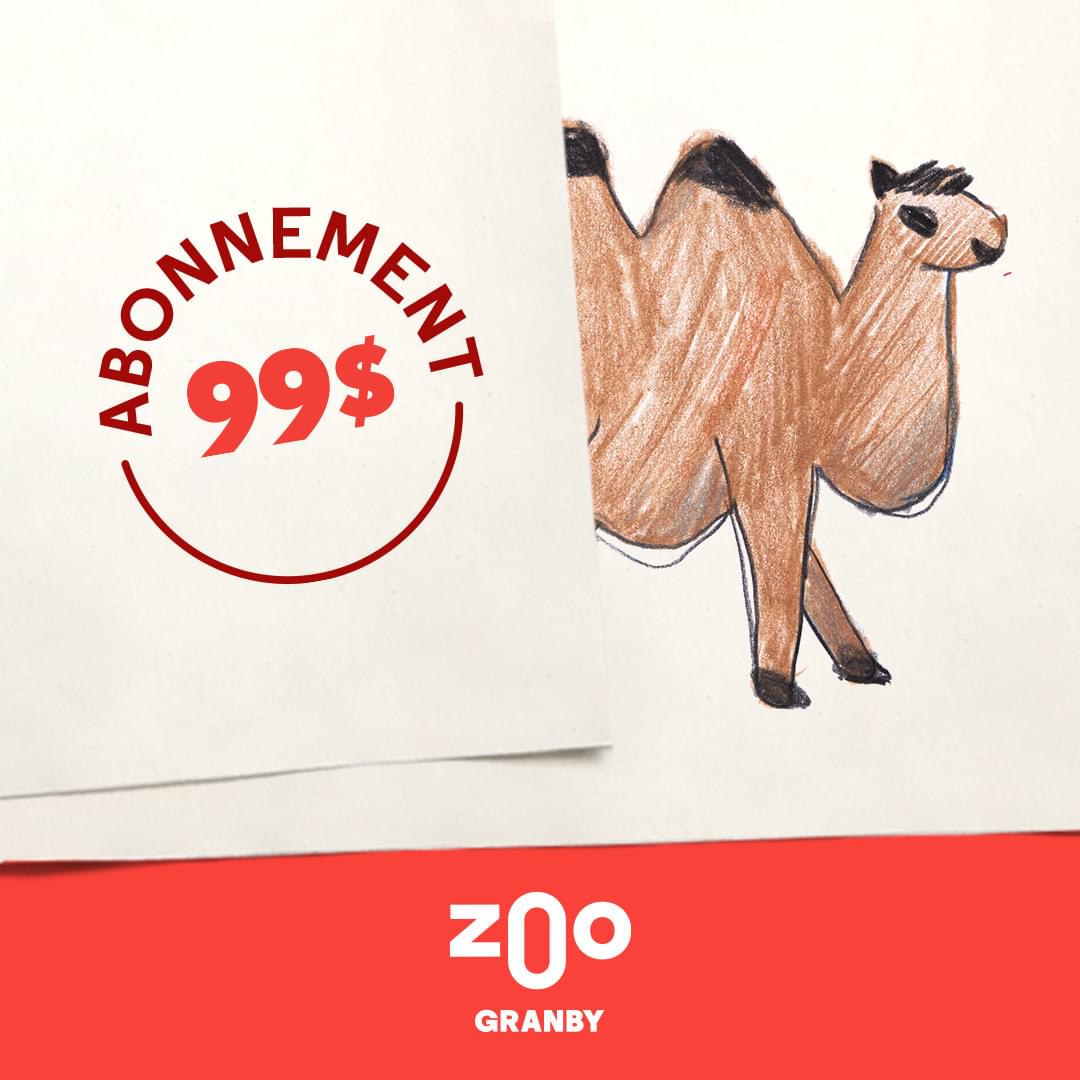 The Zoo Anytime!
$99
This summer, enjoy unlimited visits to the Zoo, Amazoo water park and the amusement park*
Your membership entitles you to a 15% discount in our boutiques and restaurants.
Preferential rate available until June 30, 2023.Applicable to guests aged 3 years and older.

* Excluding fee-based rides
Summer passes are valid from May 20 to September 4, 2023.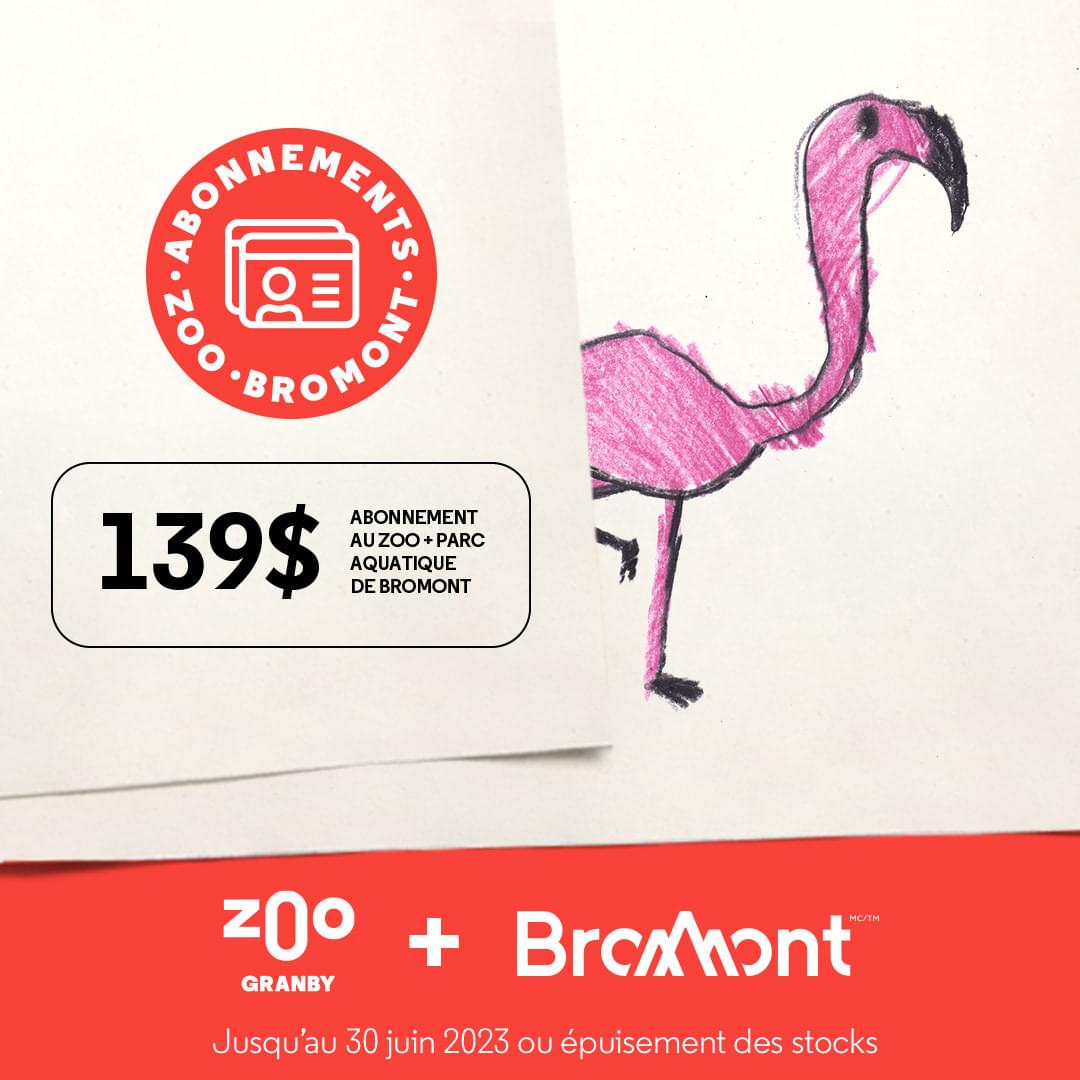 COMBO ZOO + BROMONT
$139
Our Granby + Bromont Combo Membership is the perfect duo for your summer!
Unlimited visits to the Zoo and its parks, as well as the Bromont, montagne d'expériences water park.
Get a 15% discount at the Zoo boutiques and restaurants.

A $238 value
Preferential rate available until June 30, 2023.
Quantities are limited, so act fast!
Summer memberships are valid from May 20 to September 4, 2023.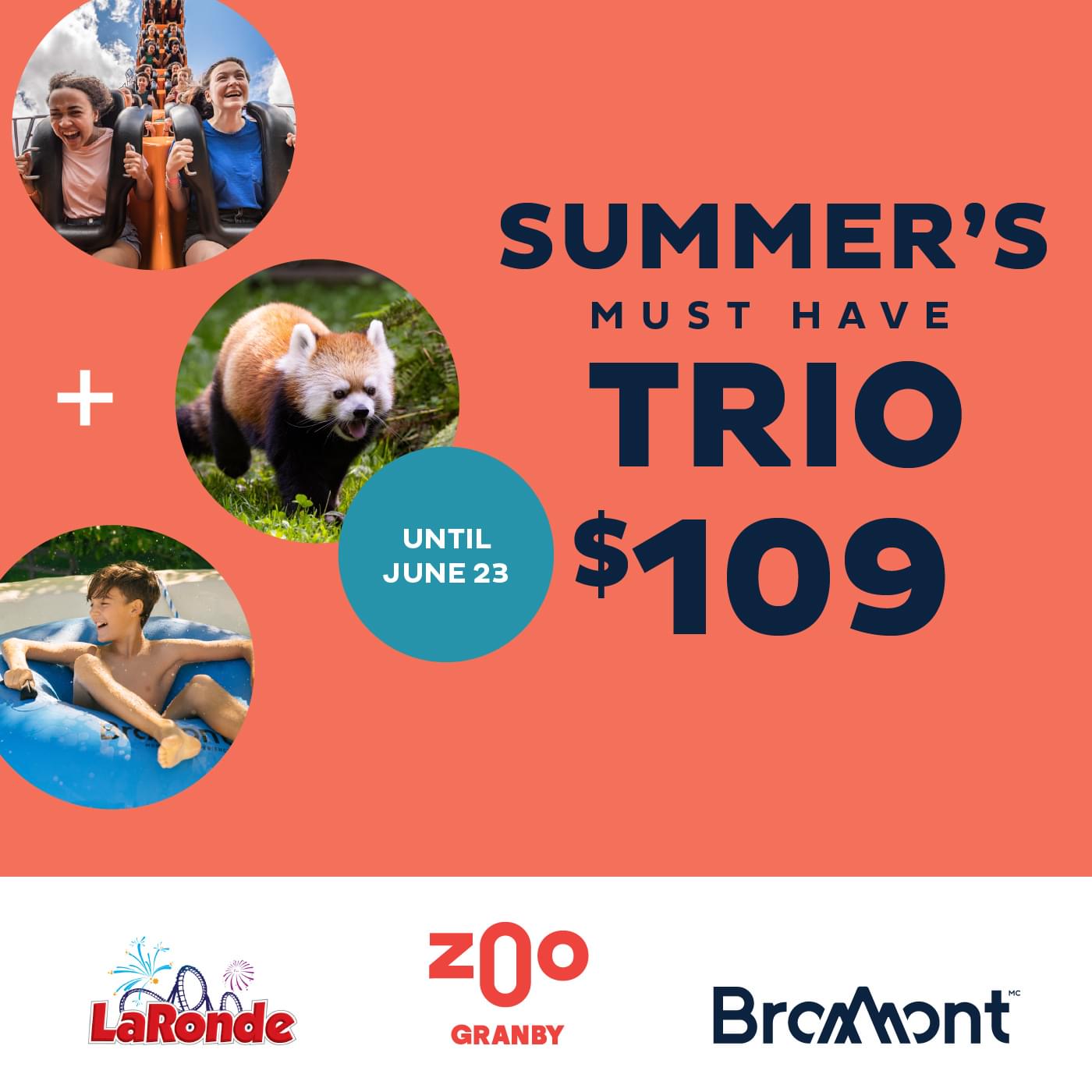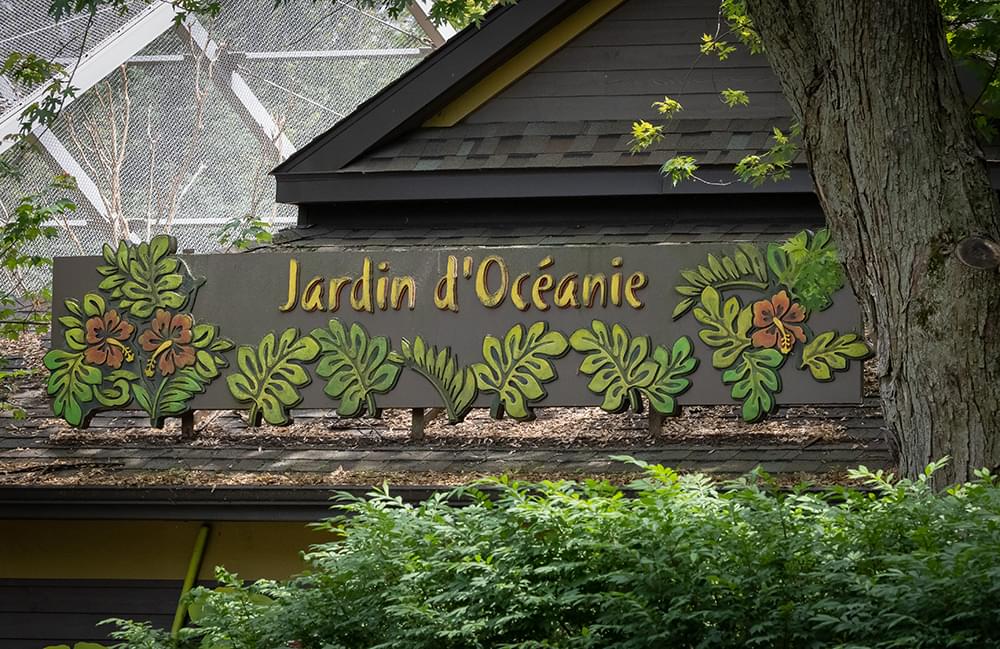 The Zoo in any weather, rain or shine
The spring weather is unreliable, so don't let it bother you! In addition to our magnificent pathways, a dozen or so pavilions welcome and shelter you from the elements while you make some wonderful discoveries: The Discovery Hut, The elephant and giraffe pavilion, The Afrika pavilion, The Hippo River, The Rhino Habitat, The Temple and The South Pacific Odyssey Aquarium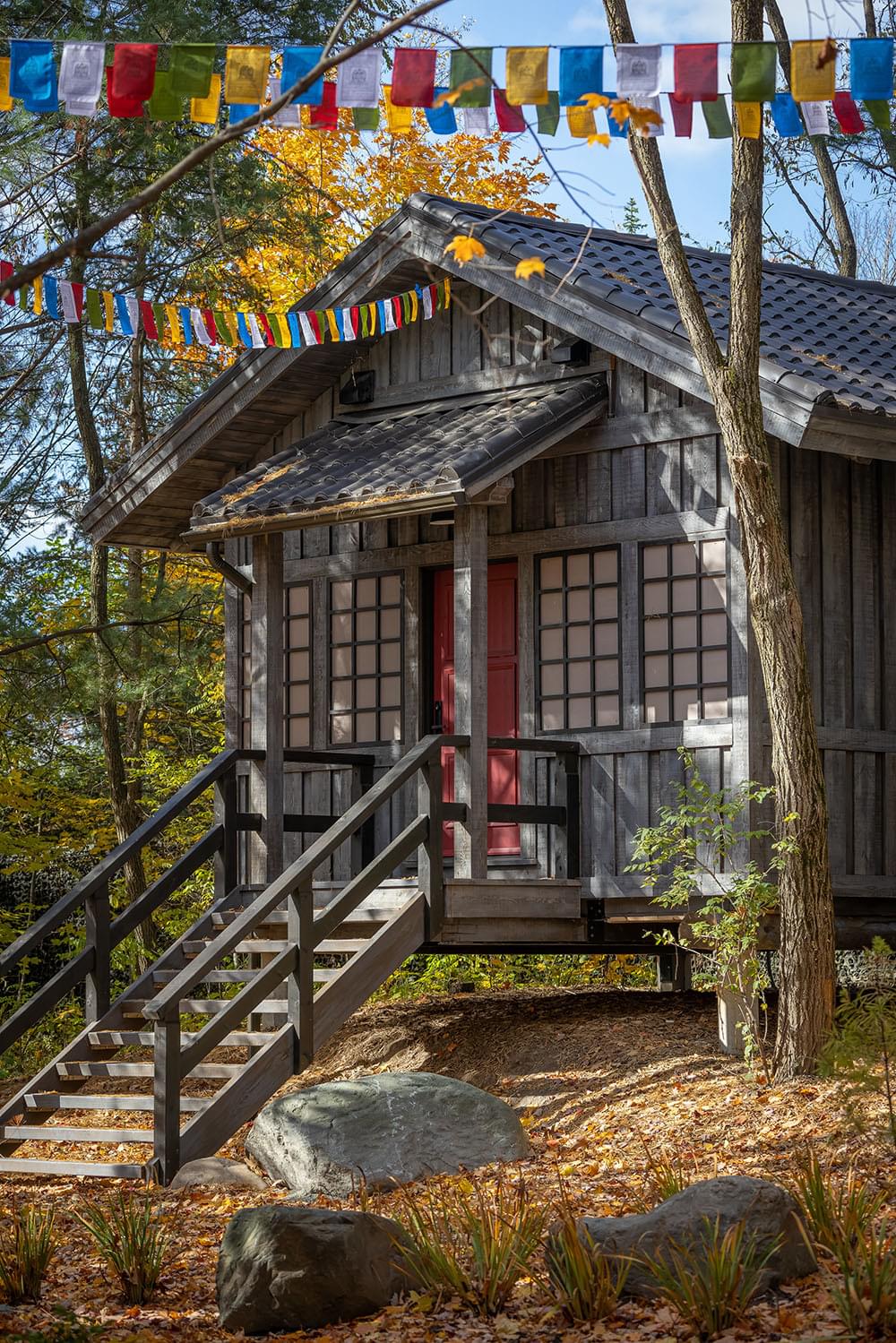 DISCOVER OUR NEW ZOO AT NIGHT CABINS
For a unique experience, discover the Zoo at night!

Under the cover of darkness, head out to meet our nocturnal species, guided by one of our highly knowledgeable biologists. End the evening in style around a campfire, before retiring to your comfortable mini-cottage!
Zoo by night, an invitation from RONA.