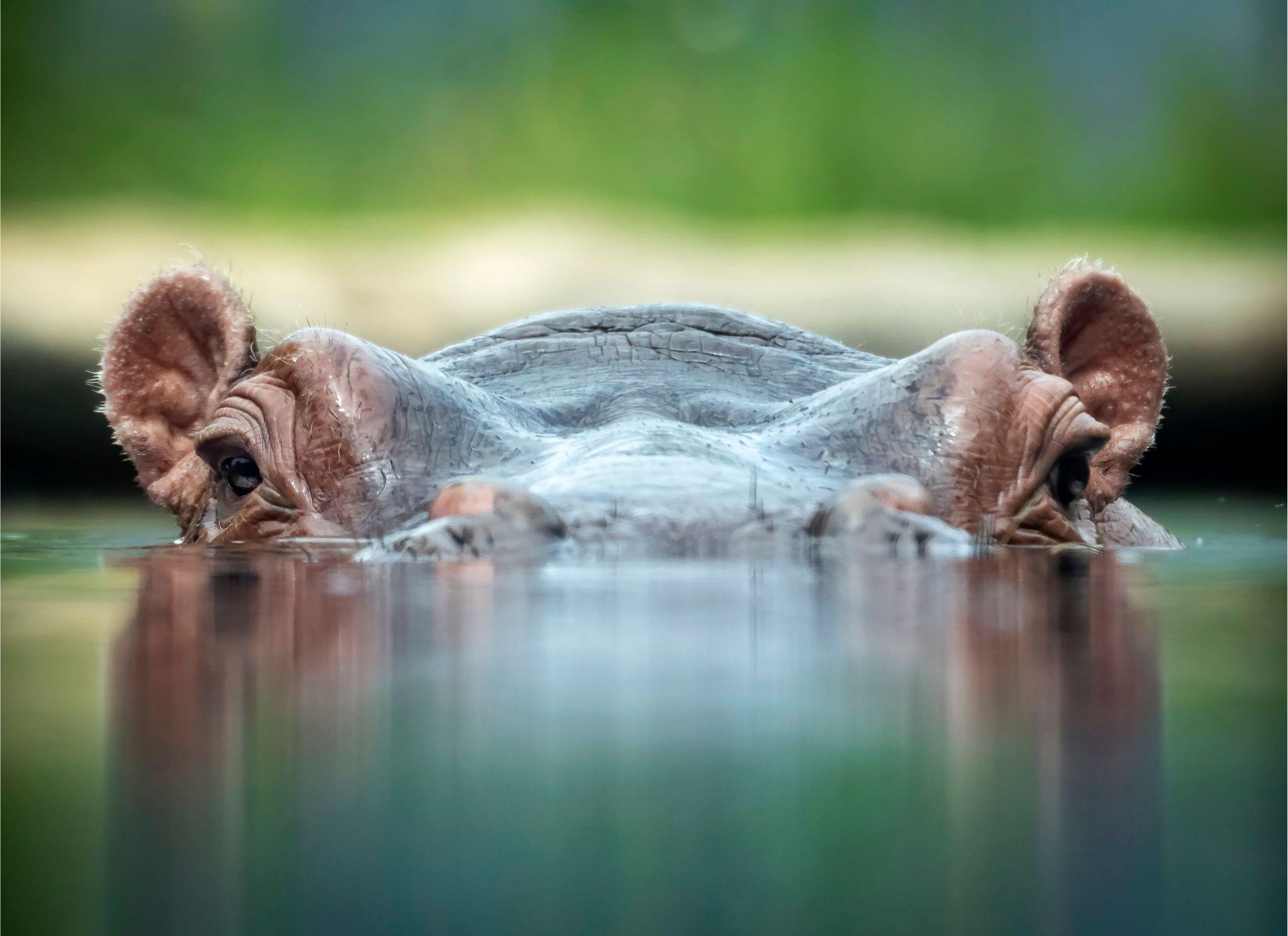 Common hippopotamus
Common hippopotamus
Distribution
Sub-Saharan Africa
Habitat
Fresh water rivers and lakes
Latin Name
Hippopotamus amphibius
Being amphibious animals, these pachyderms divide their time between dry land and waterways.
Interesting informations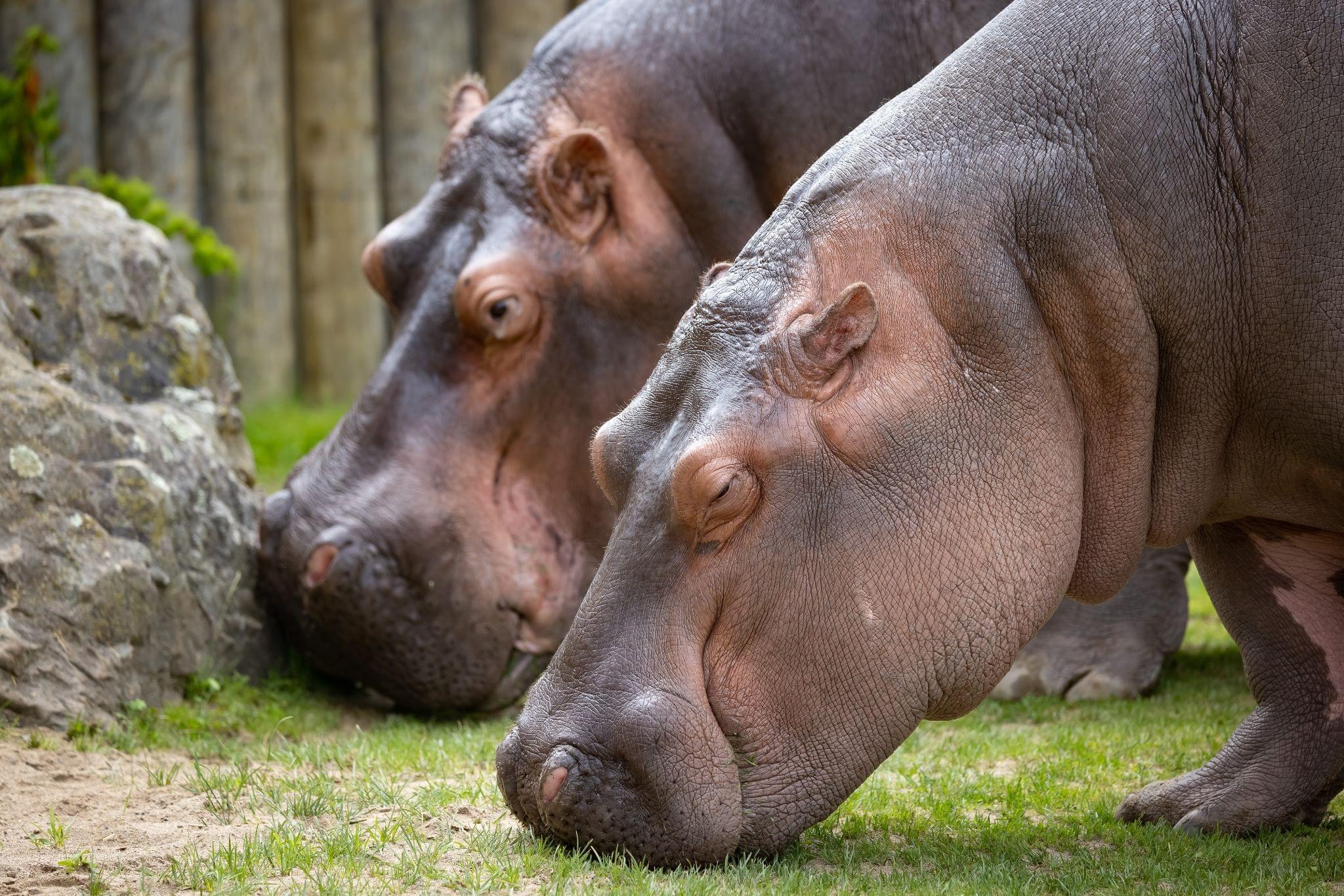 Strict Herbivores Despite Their Impressive Canines
Although they spend their days in the water, at night they come out to feed on short grass shoots. Adults can eat up to 50 kg of plant material per night. Their curved canines can grow up to 60 cm in length. Along with their powerful jaws, they're mainly used to defend themselves.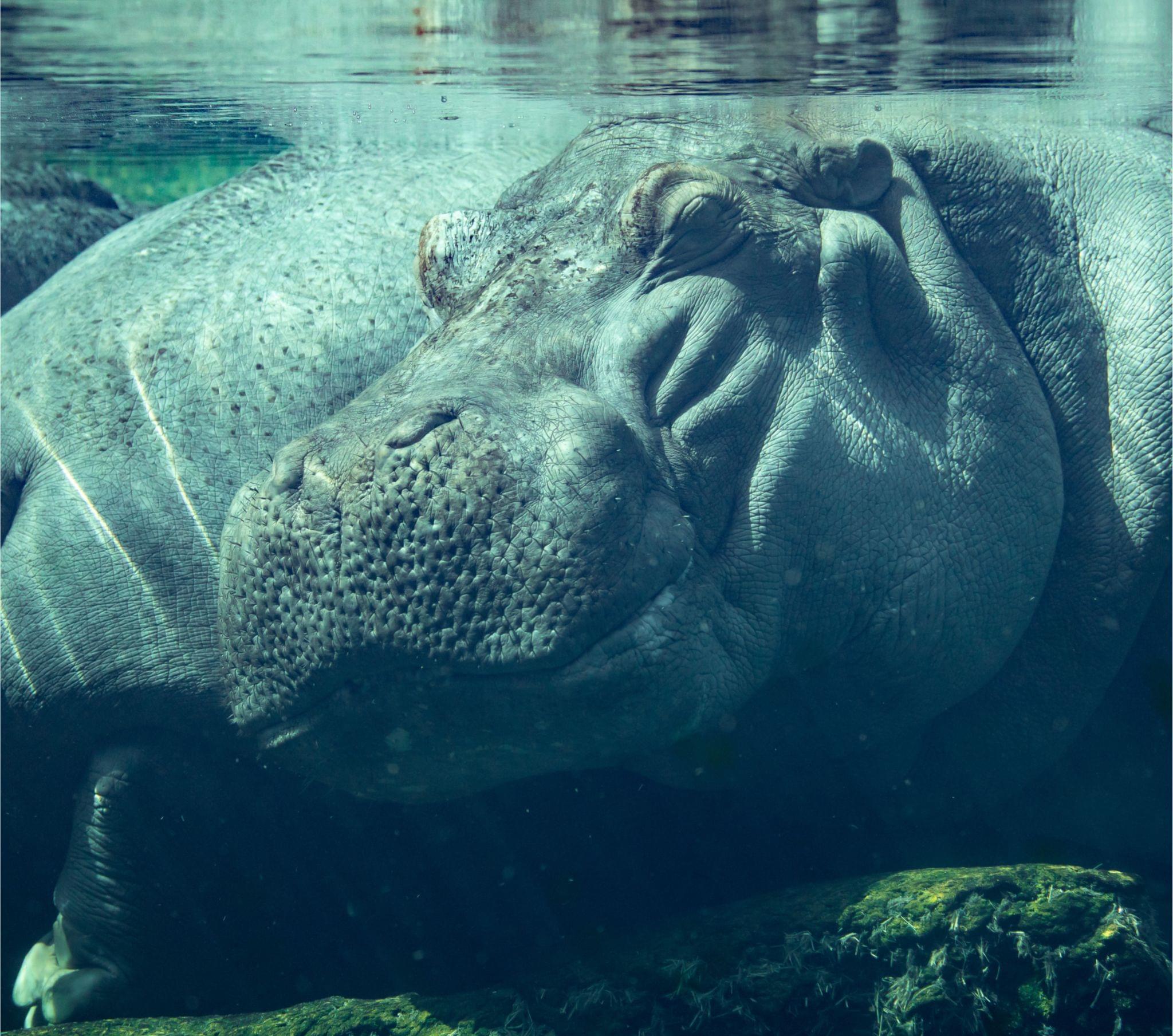 Delicate Skin and Senses Adapted to Aquatic Life
Besides helping to support their weight, the water protects their skin from the hot sun. Hippos can hold their breath for up to 5 minutes when submerged. Their eyes, nostrils and ears are located on top of their head, allowing them to pick up signals from their environment without taking their body out of the water.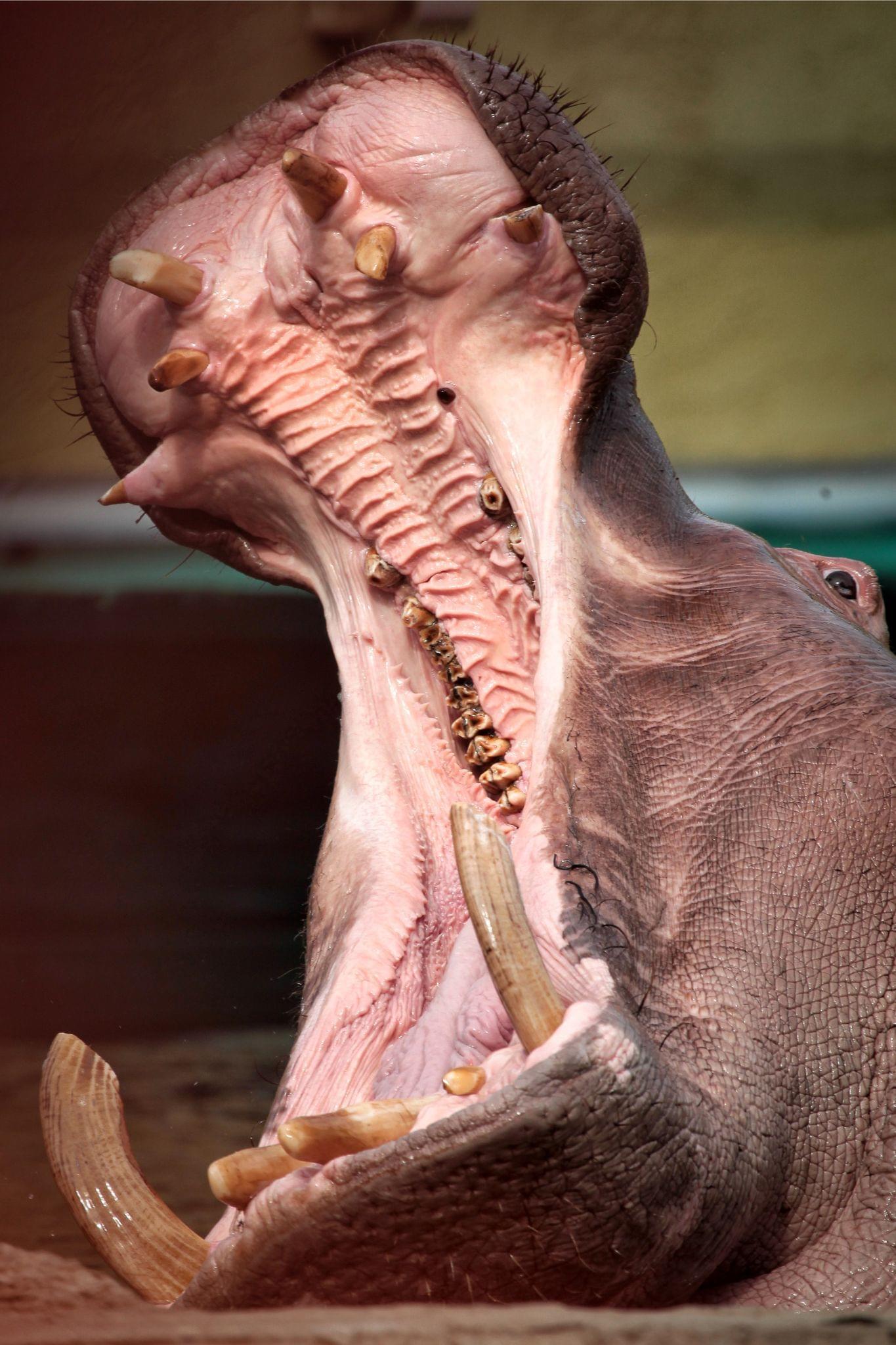 Spectacular Clashes to Maintain a Claim over the females
Hippos are gregarious. A dominant male takes over a piece of the beach as a territory and watches over the few females and young males in his group. The arrival of an intruder immediately triggers a strong reaction. If the newcomer doesn't adopt a submissive position, confrontations are inevitable.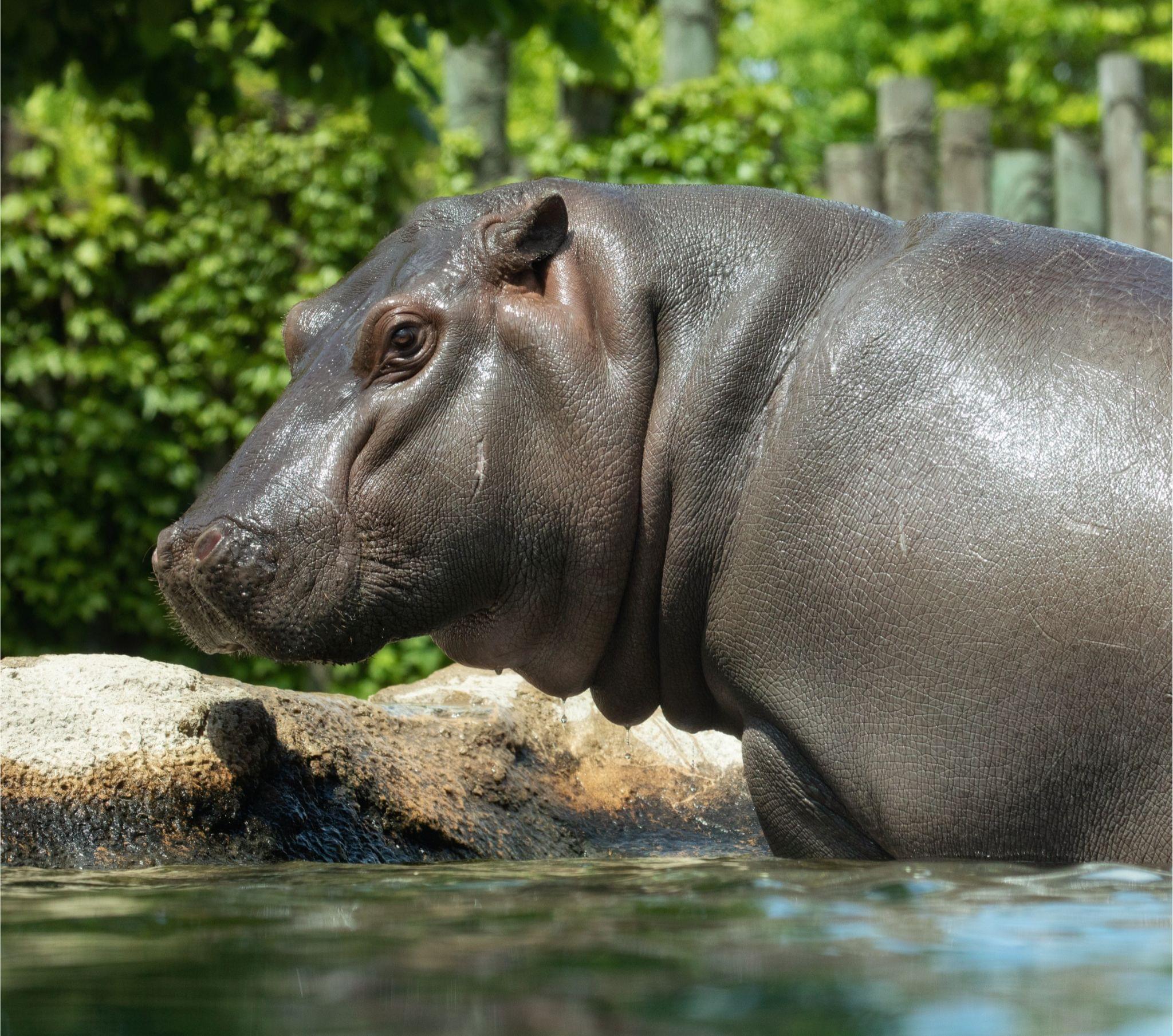 Drying up Watering Holes Puts Pressure on Hippos
There are between 115,000 and 130,000 individuals in the wild. Because they depend on lakes and rivers for their survival, diverting waterways for agriculture reduces the number of available habitats. As a result of stricter measures on elephant ivory trafficking, hippos are sometimes targeted by poachers.
Featured animals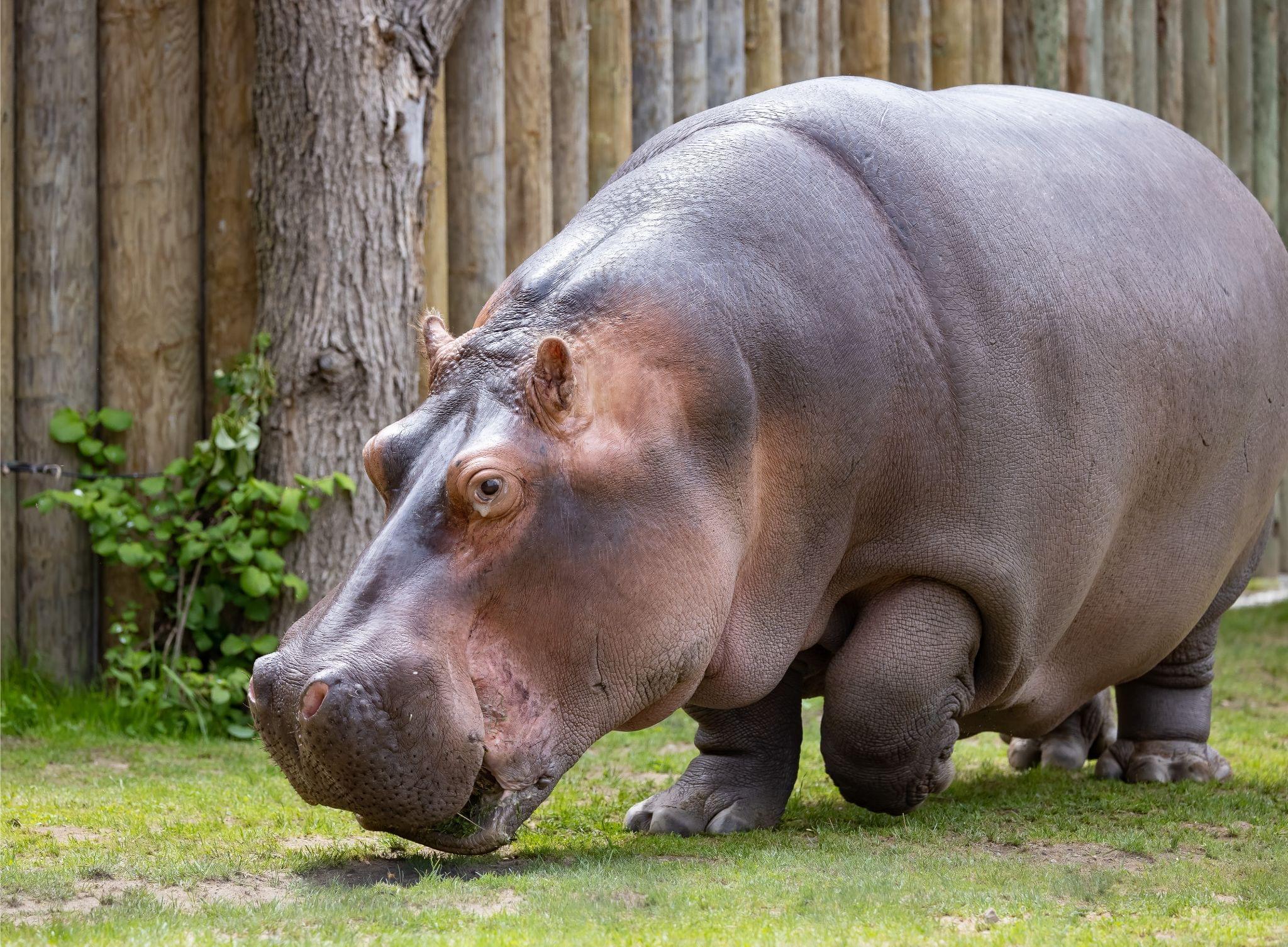 Polita
Date of birth
June 15, 1997
Weight
3 696 lb / 1 680 kg
Profile
Polita was born at the Sonora Ecological Centre in Mexico, but lived at Disney's Animal Kingdom before arriving at the Zoo de Granby in 2000. Our beautiful female giant is therefore a true princess!
Fun fact
Although her name means "pleasant" in the Basque language, Polita is very protective of her cubs and has quickly established her dominance of her couple! Kiboko better watch out!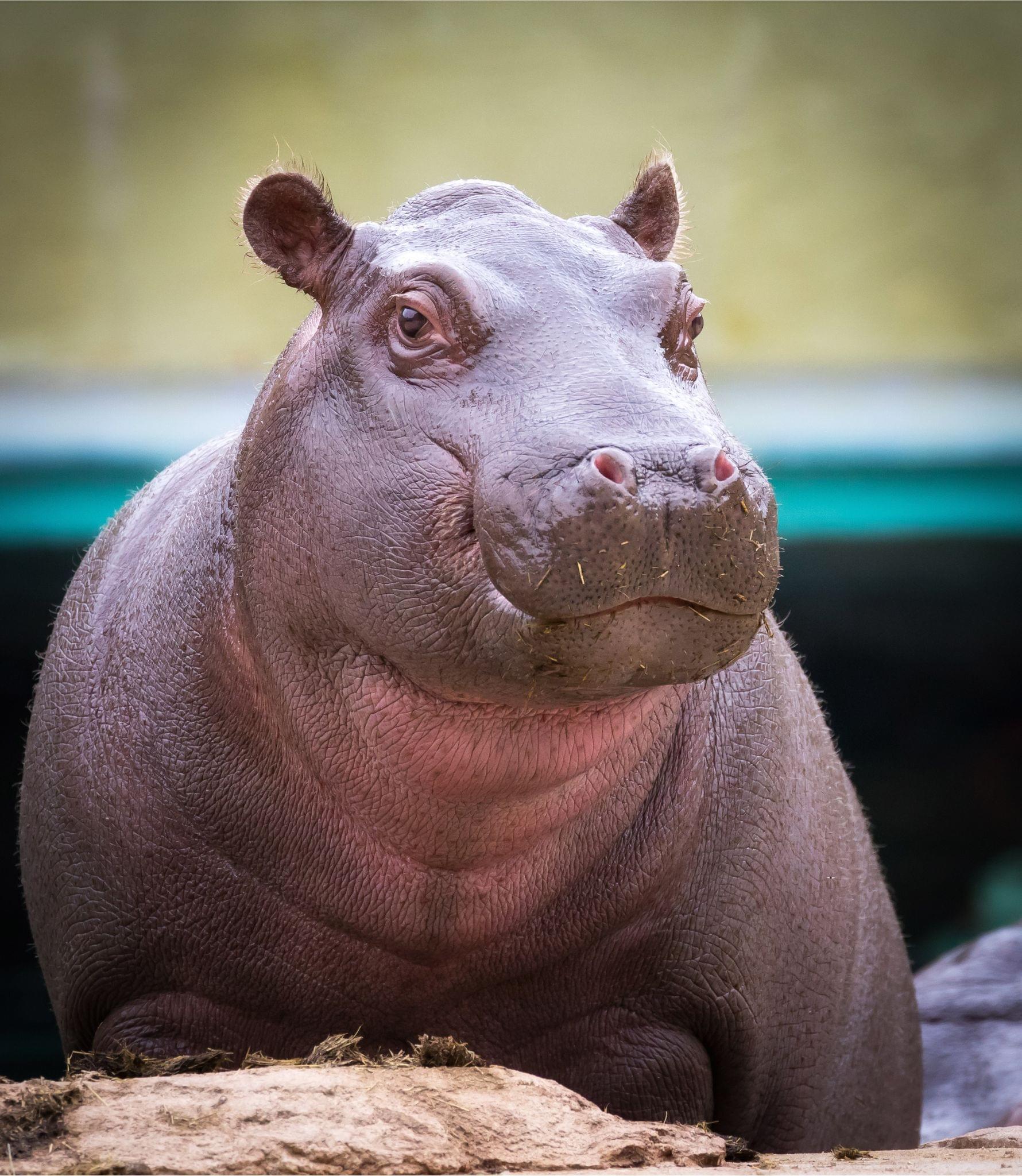 Coumba
Date of birth
February 27, 2017
Poids
2231.07 lb / 1 012 kg
Profile
Coumba is the 17th hippopotamus to be born at the Zoo de Granby! An important achievement for the conservation and protection of this threatened species.
Fun fact
Being quite shy, Coumba is never very far from his mother. However, he doesn't hesitate to tease our other male and, when the situation becomes tense, he runs back to hide under his mother's skirts!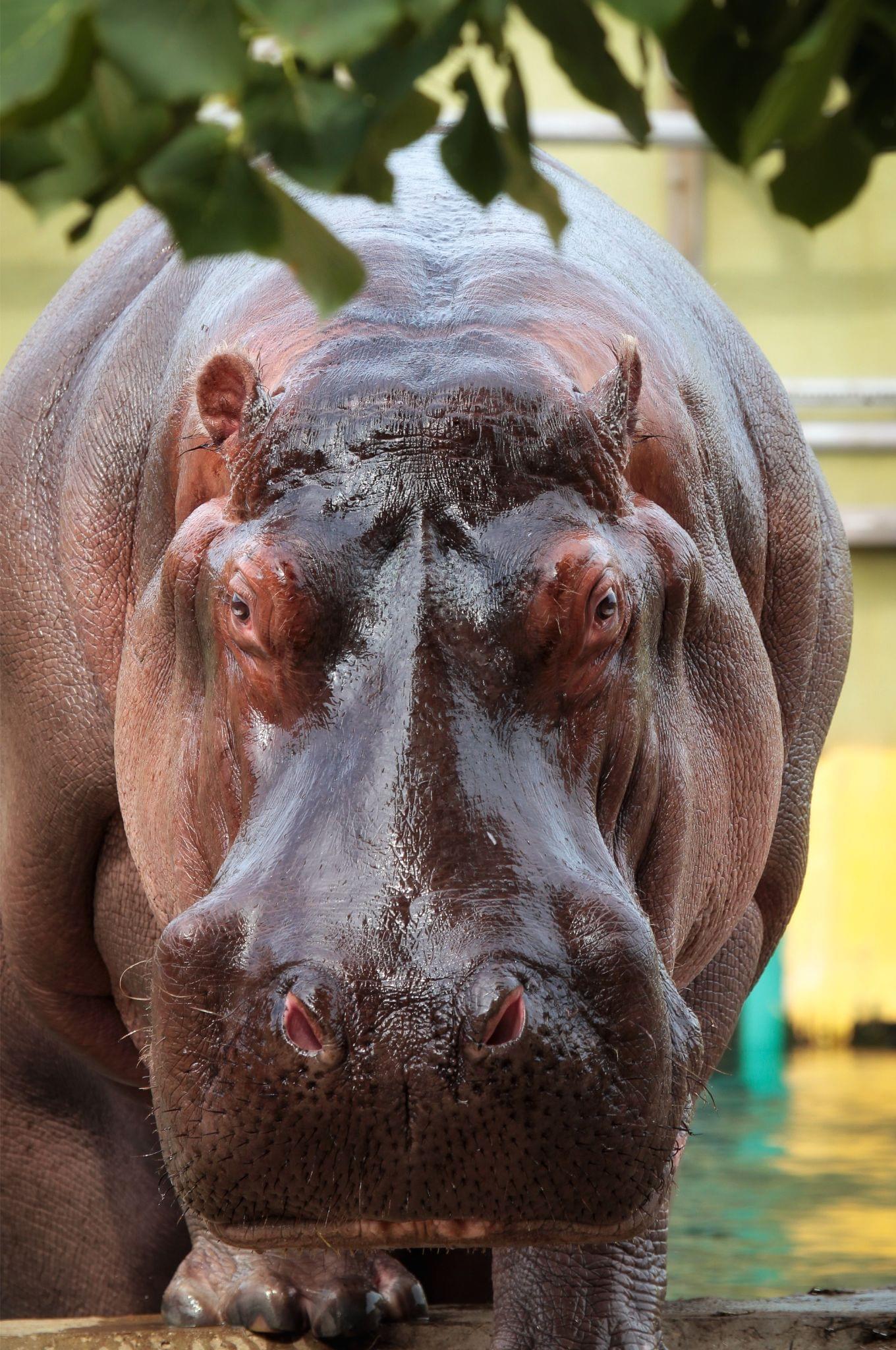 Kiboko
Date of birth
August 27, 1992
Weight
3271.66 lb / 1 484 kg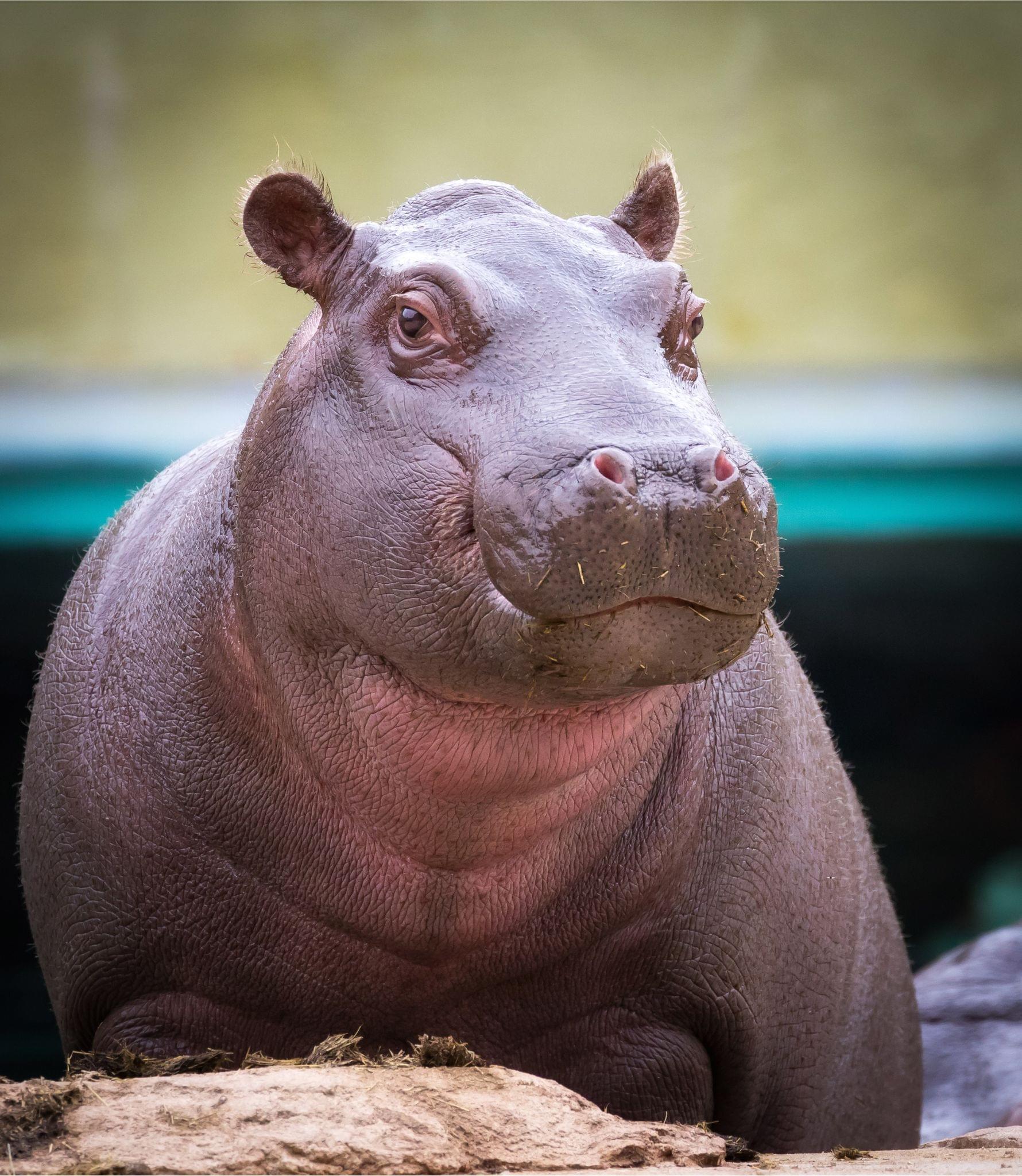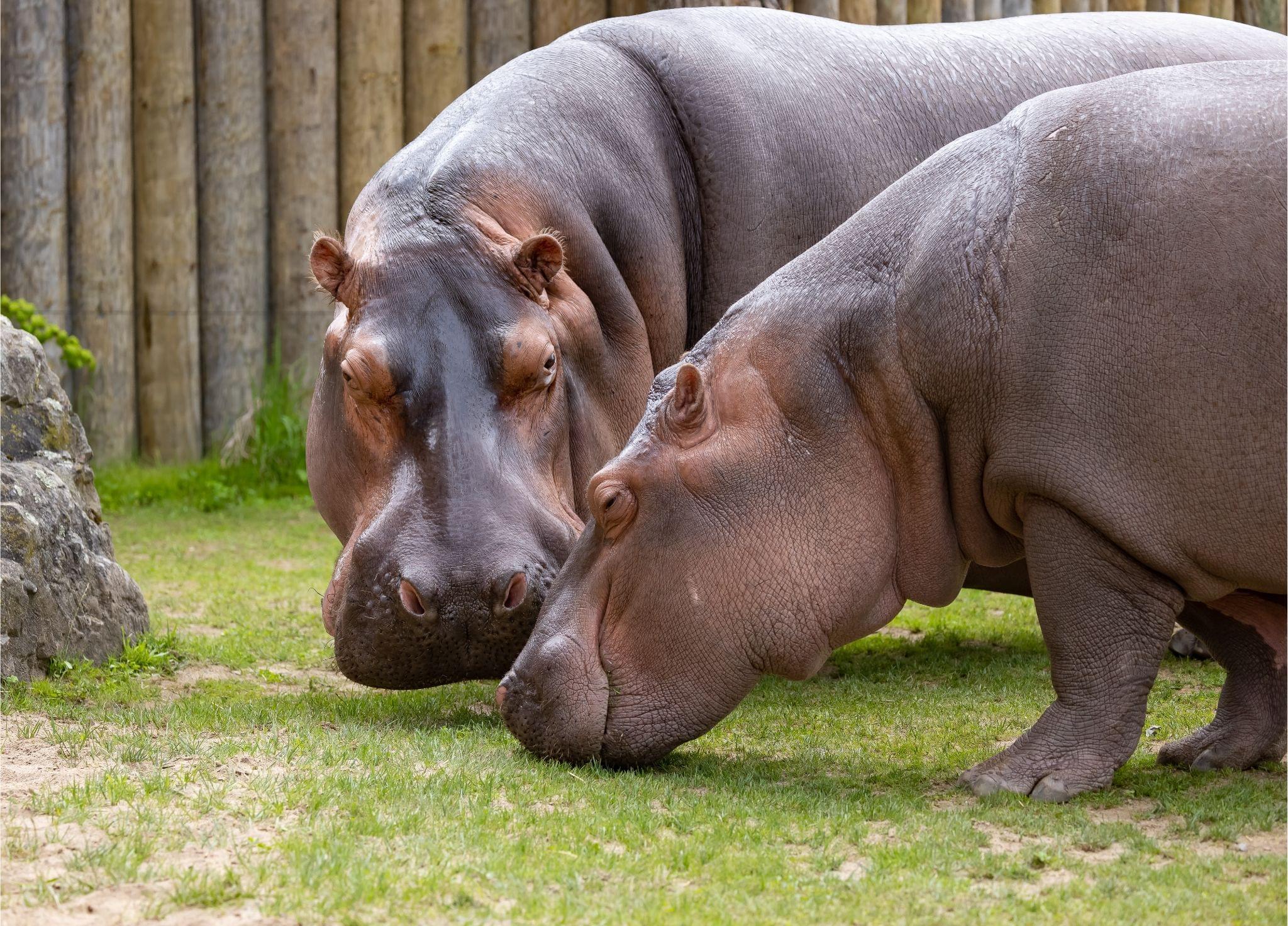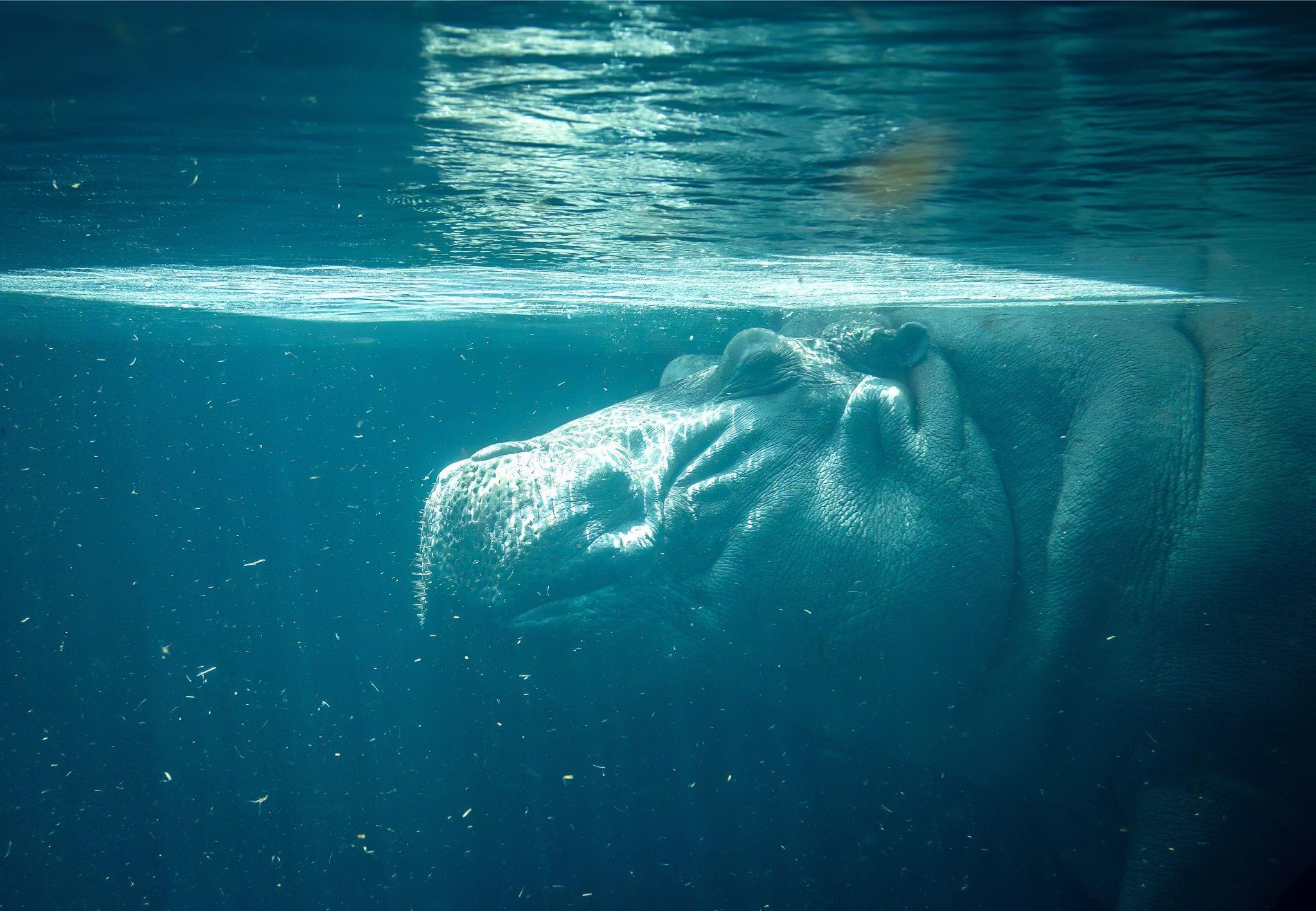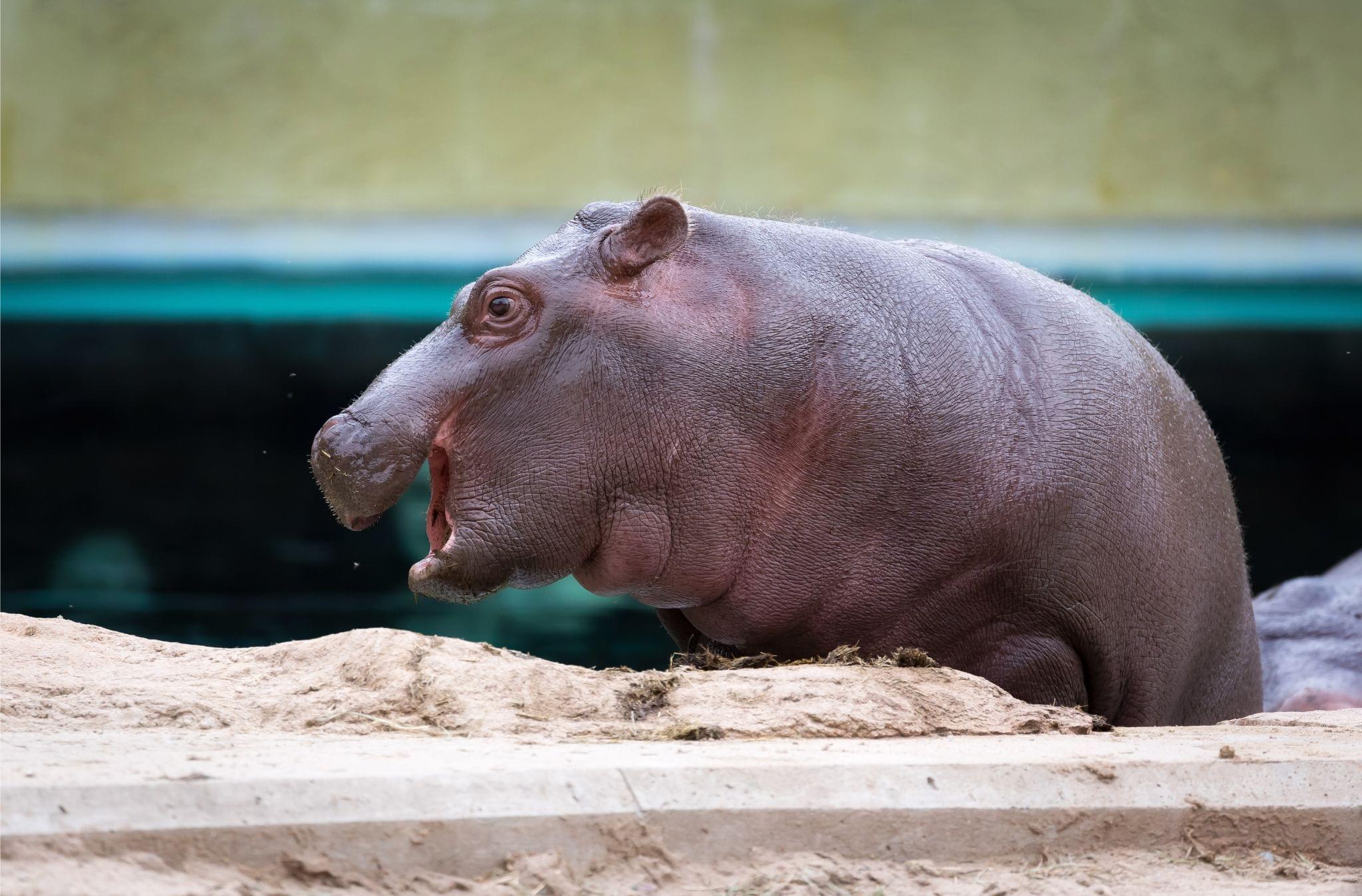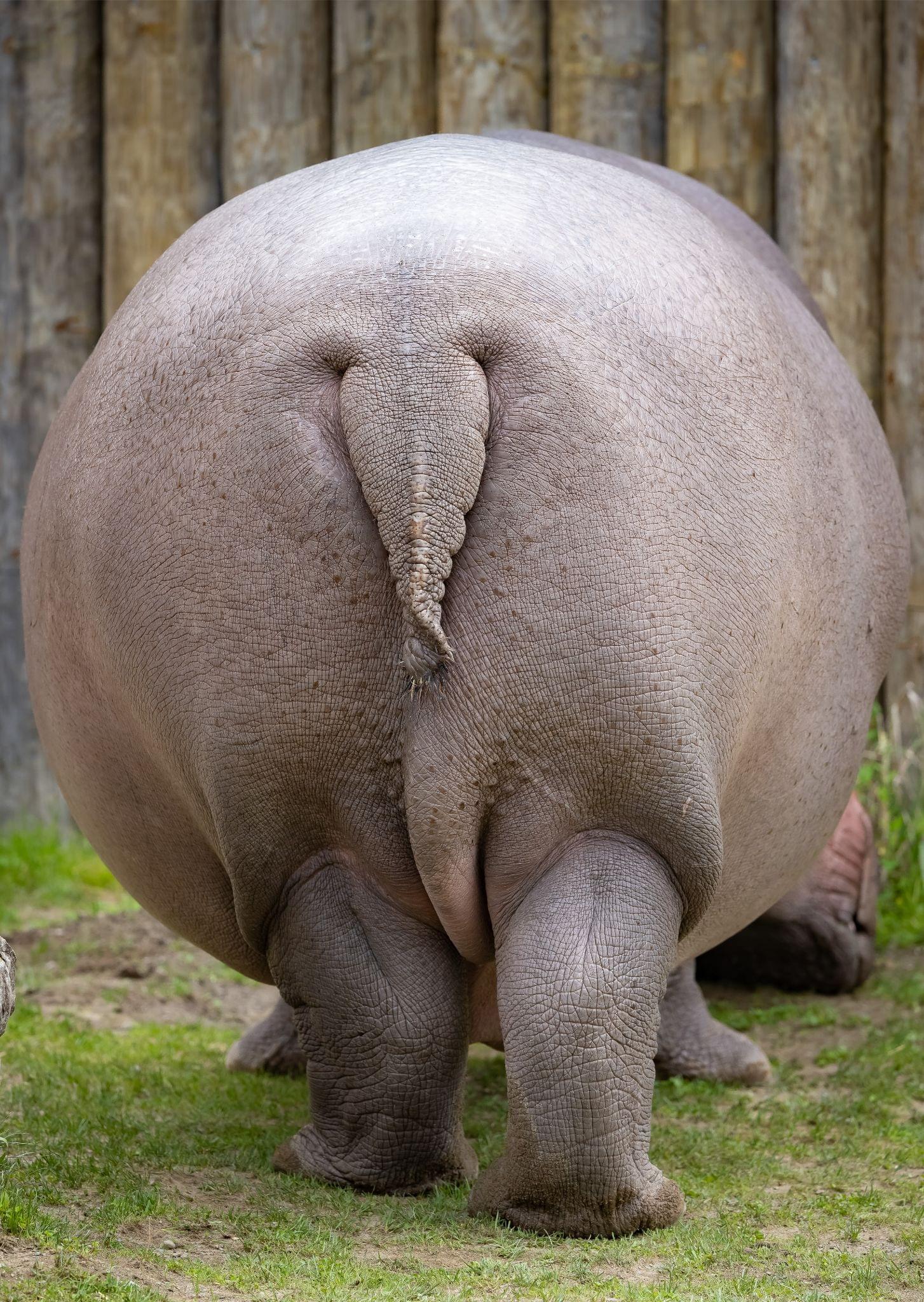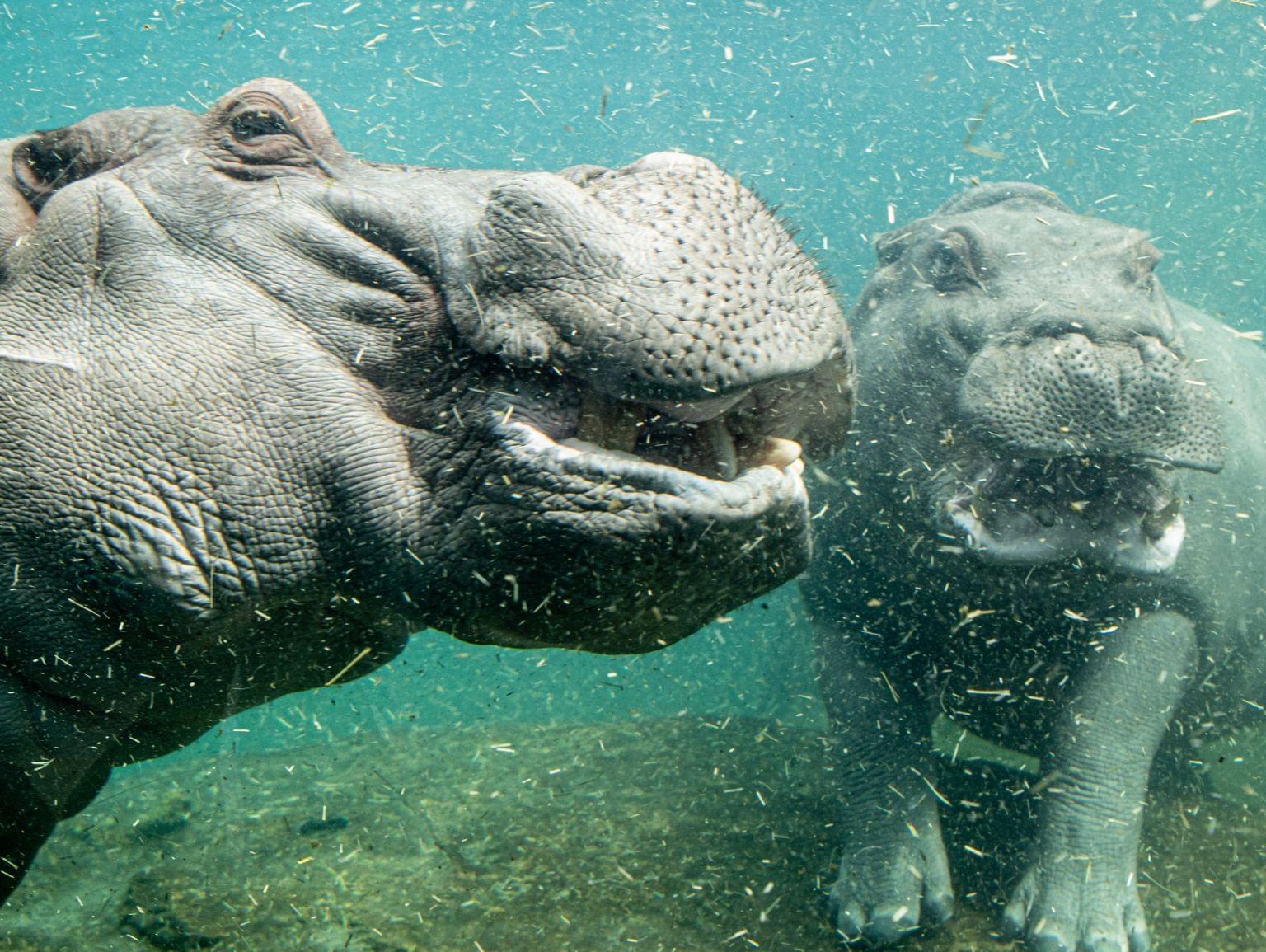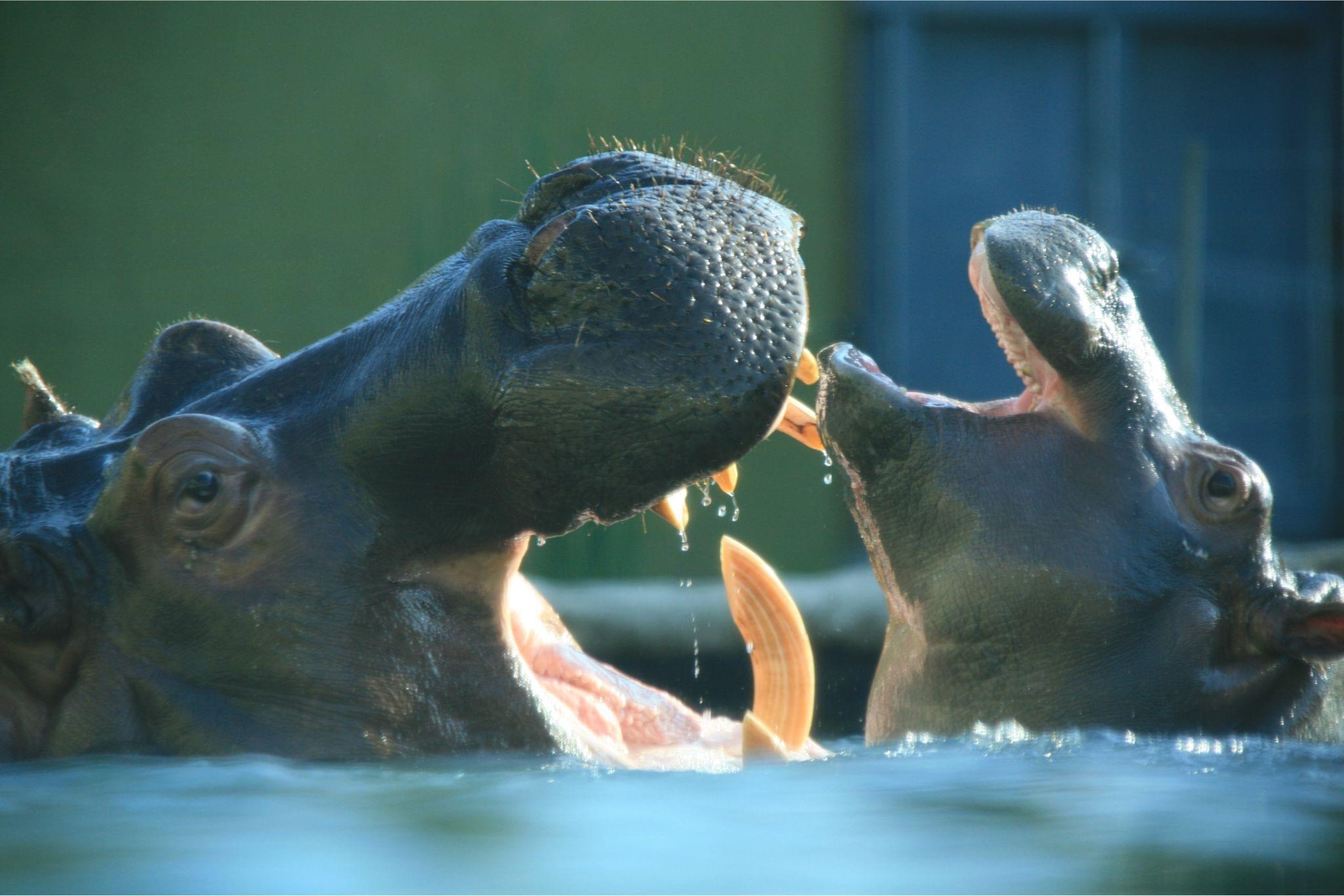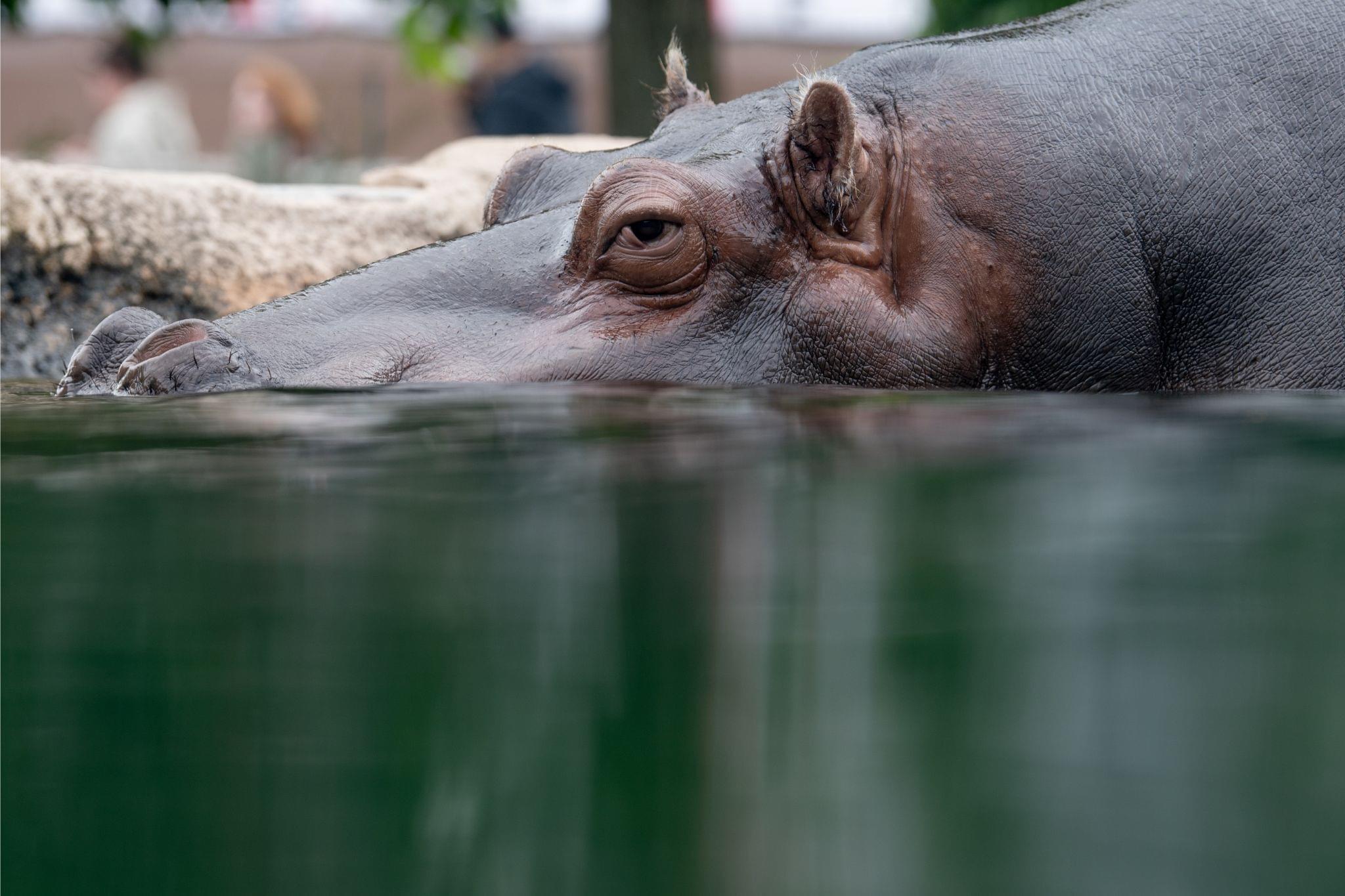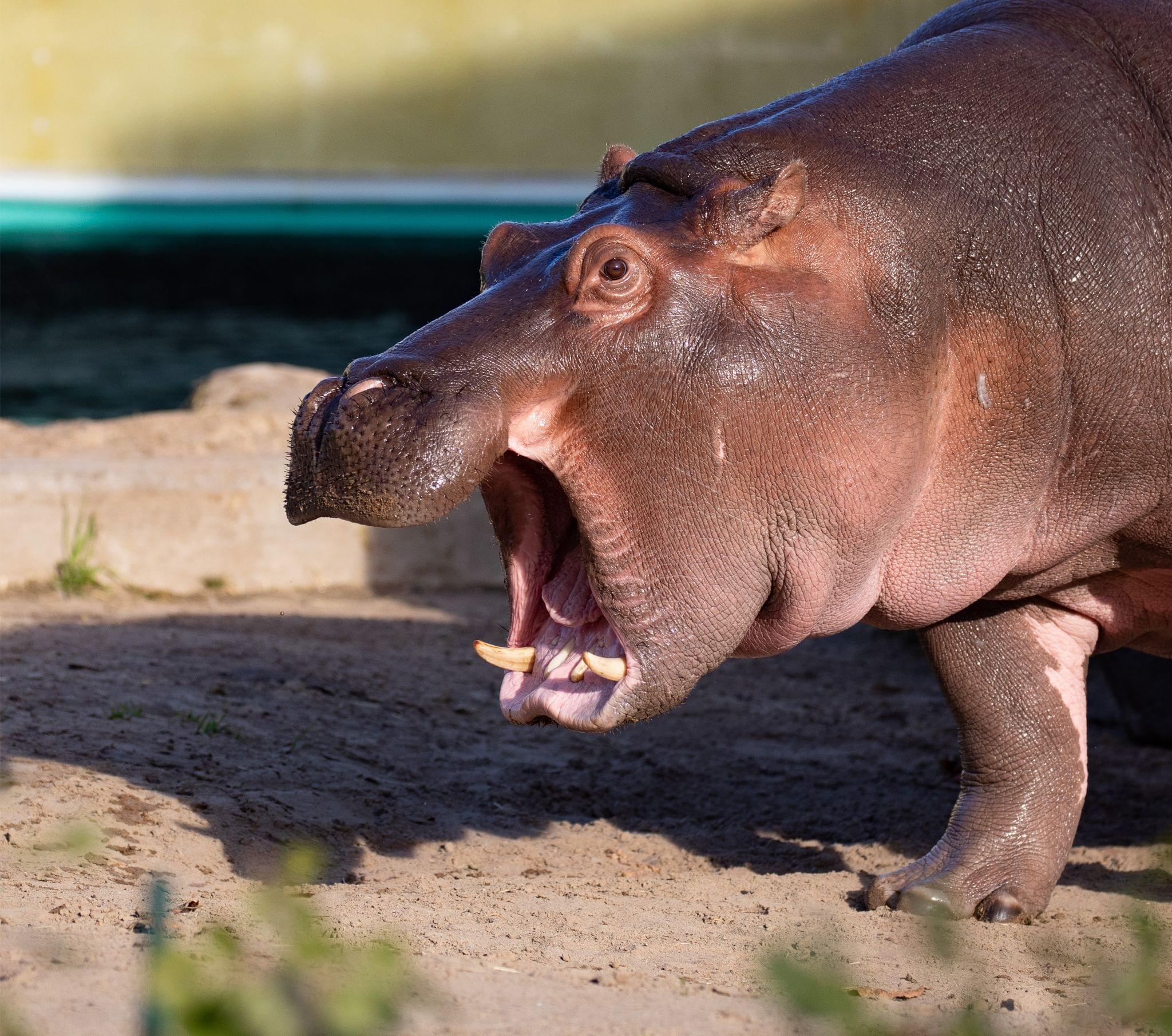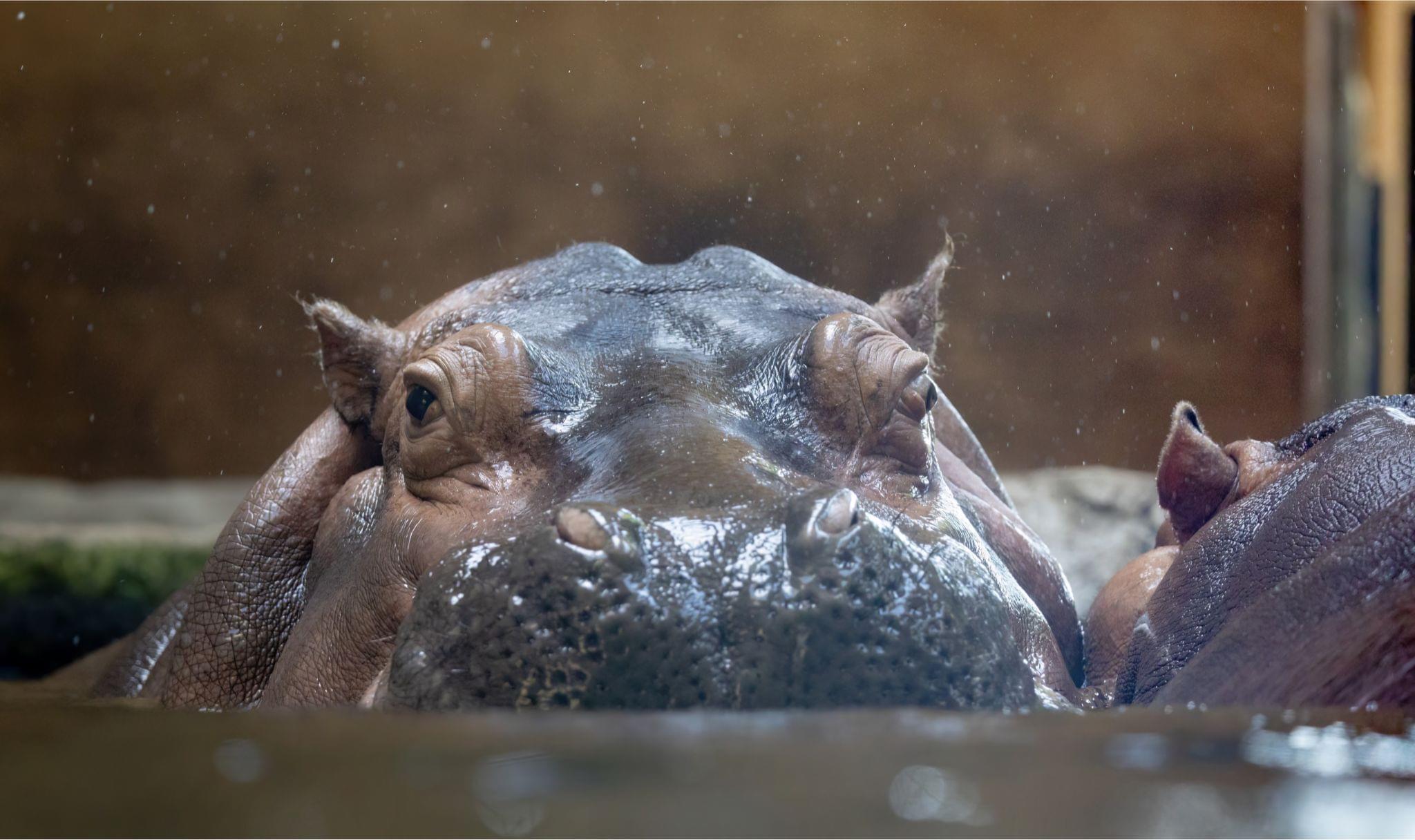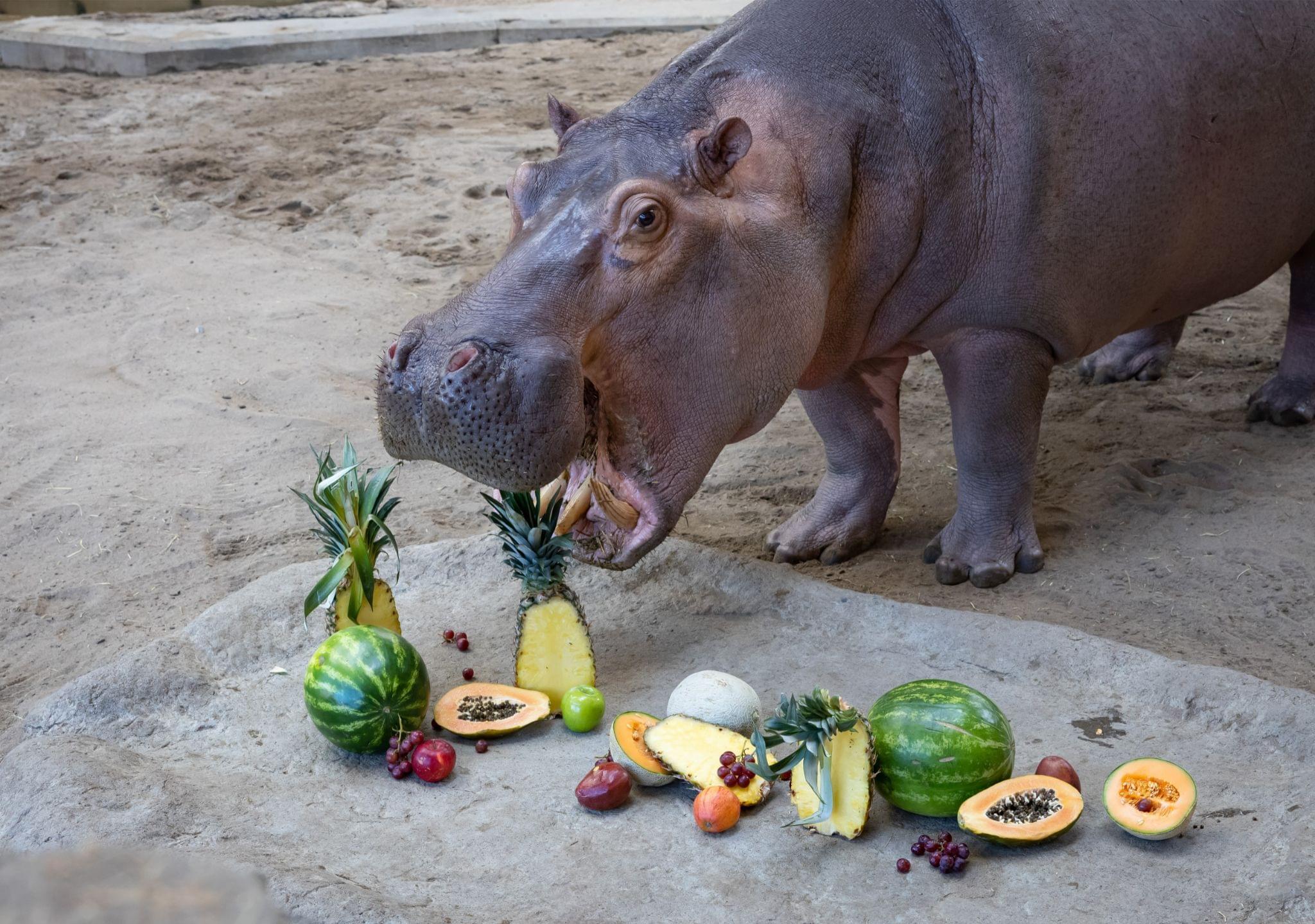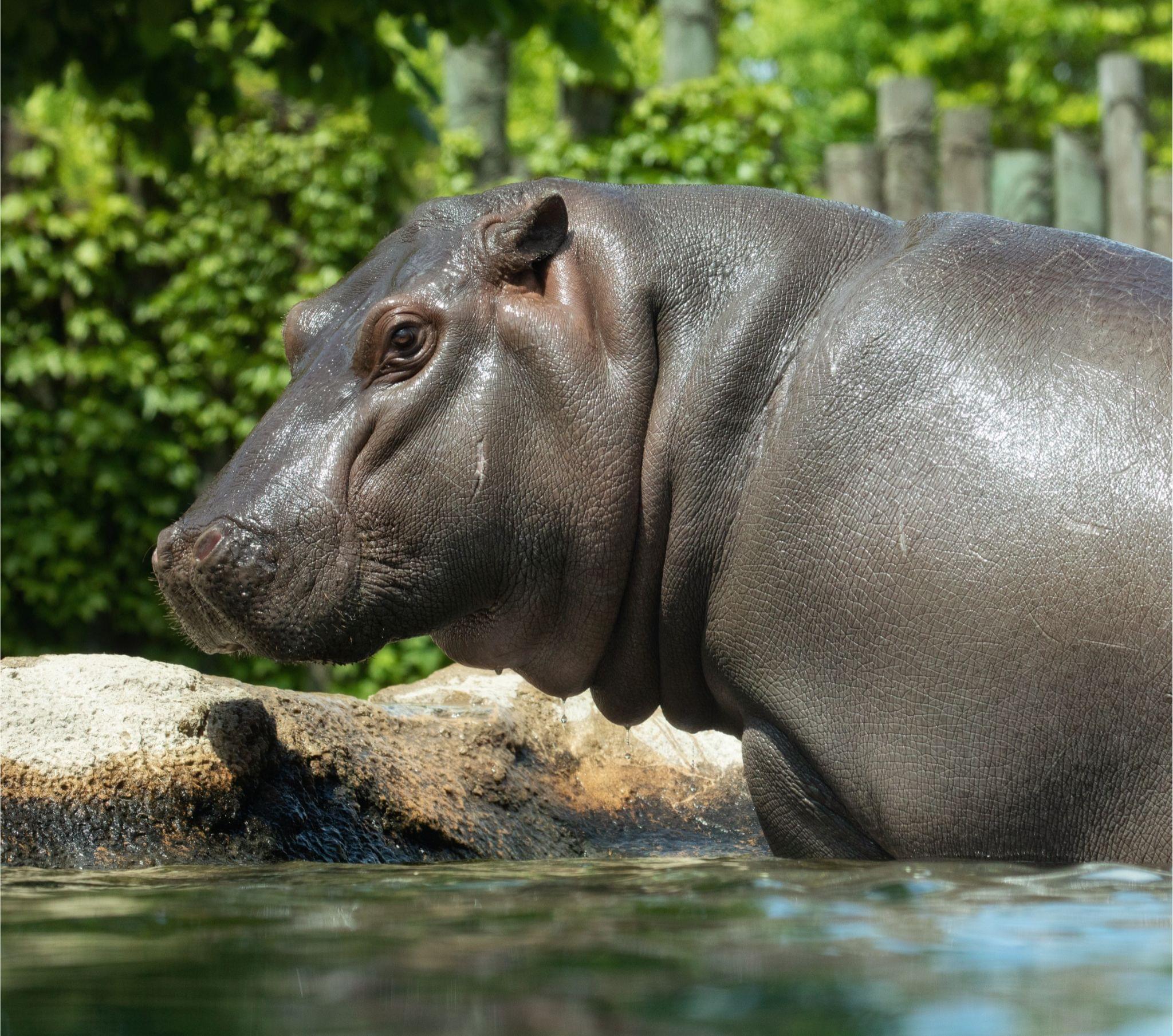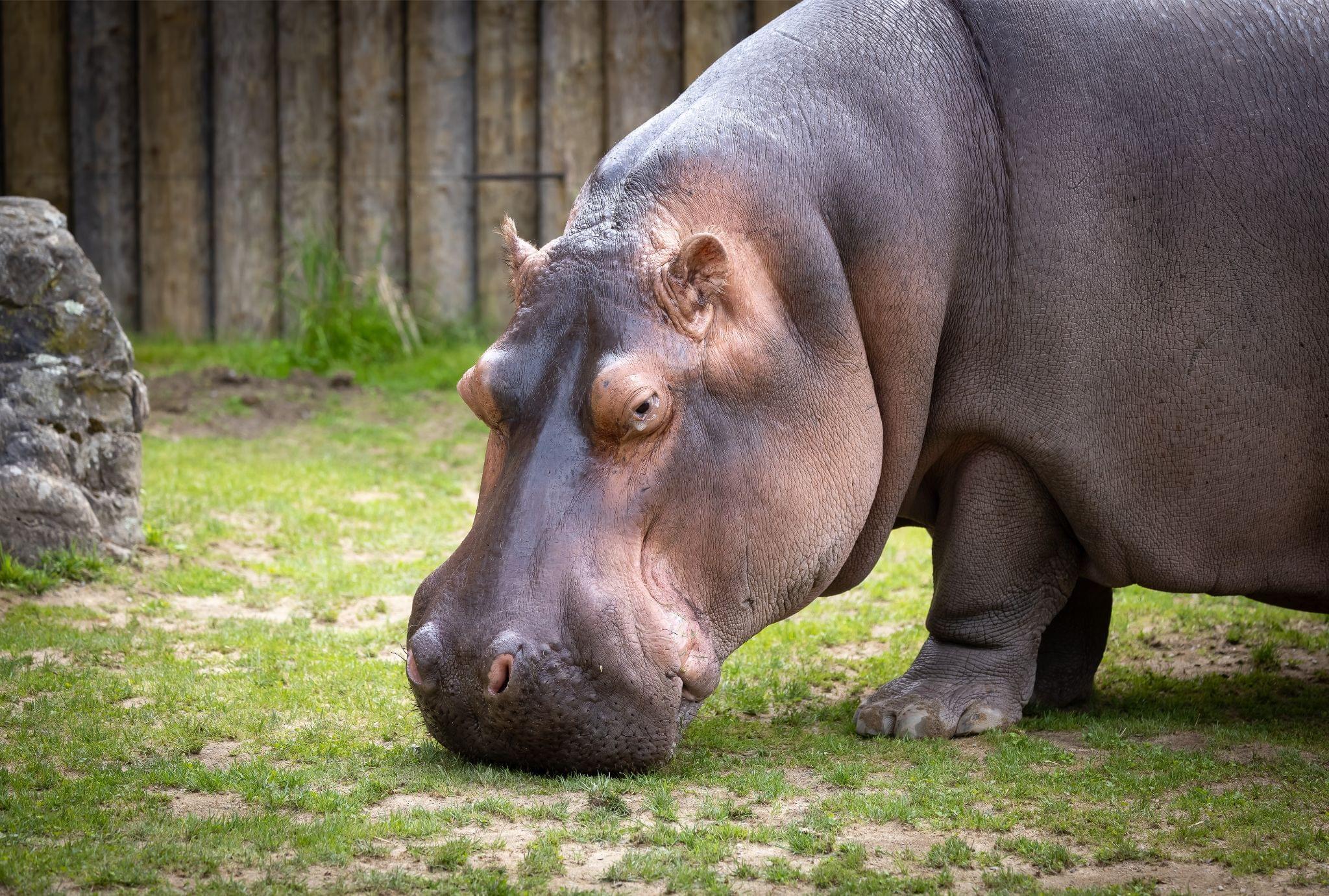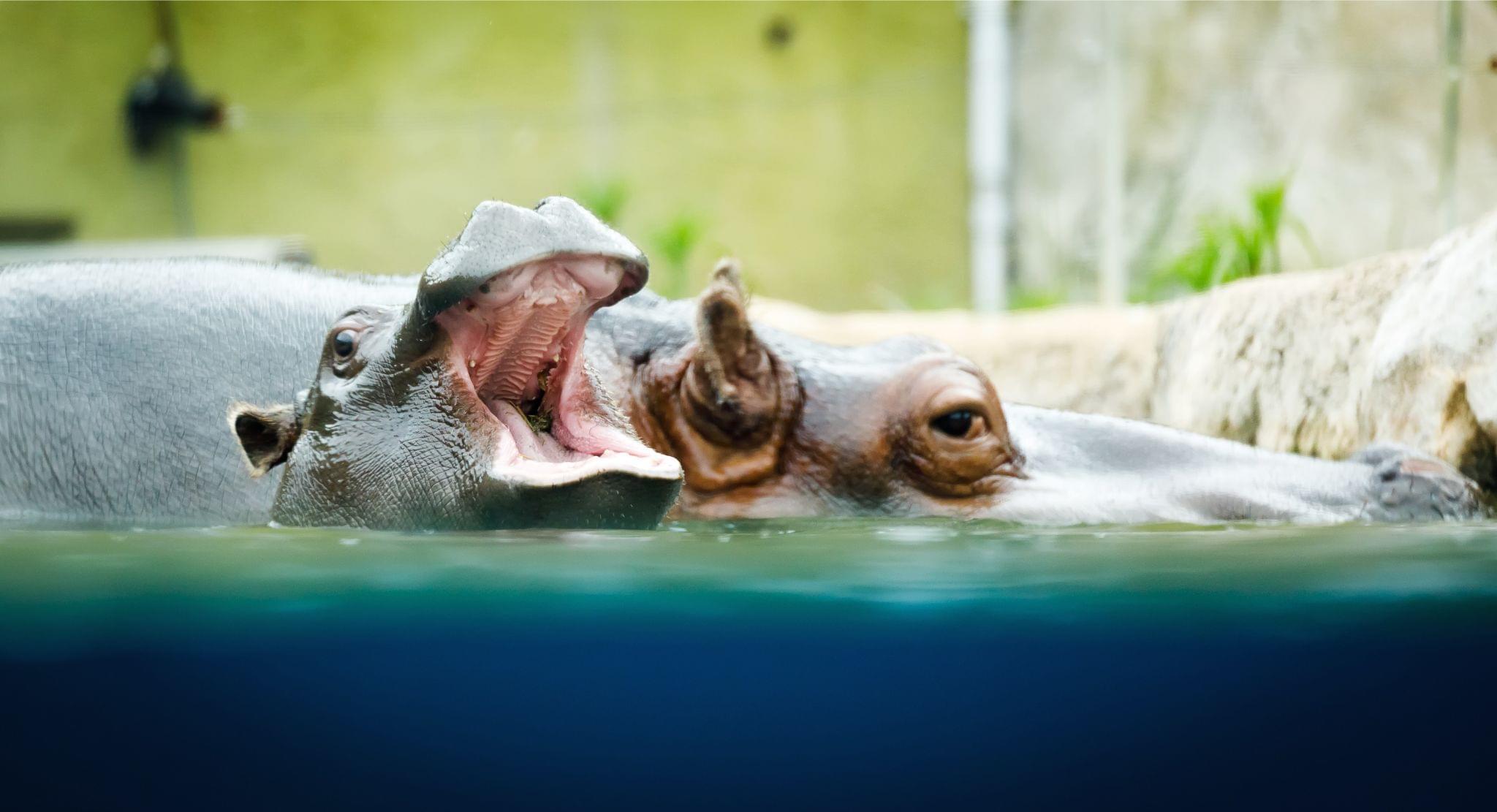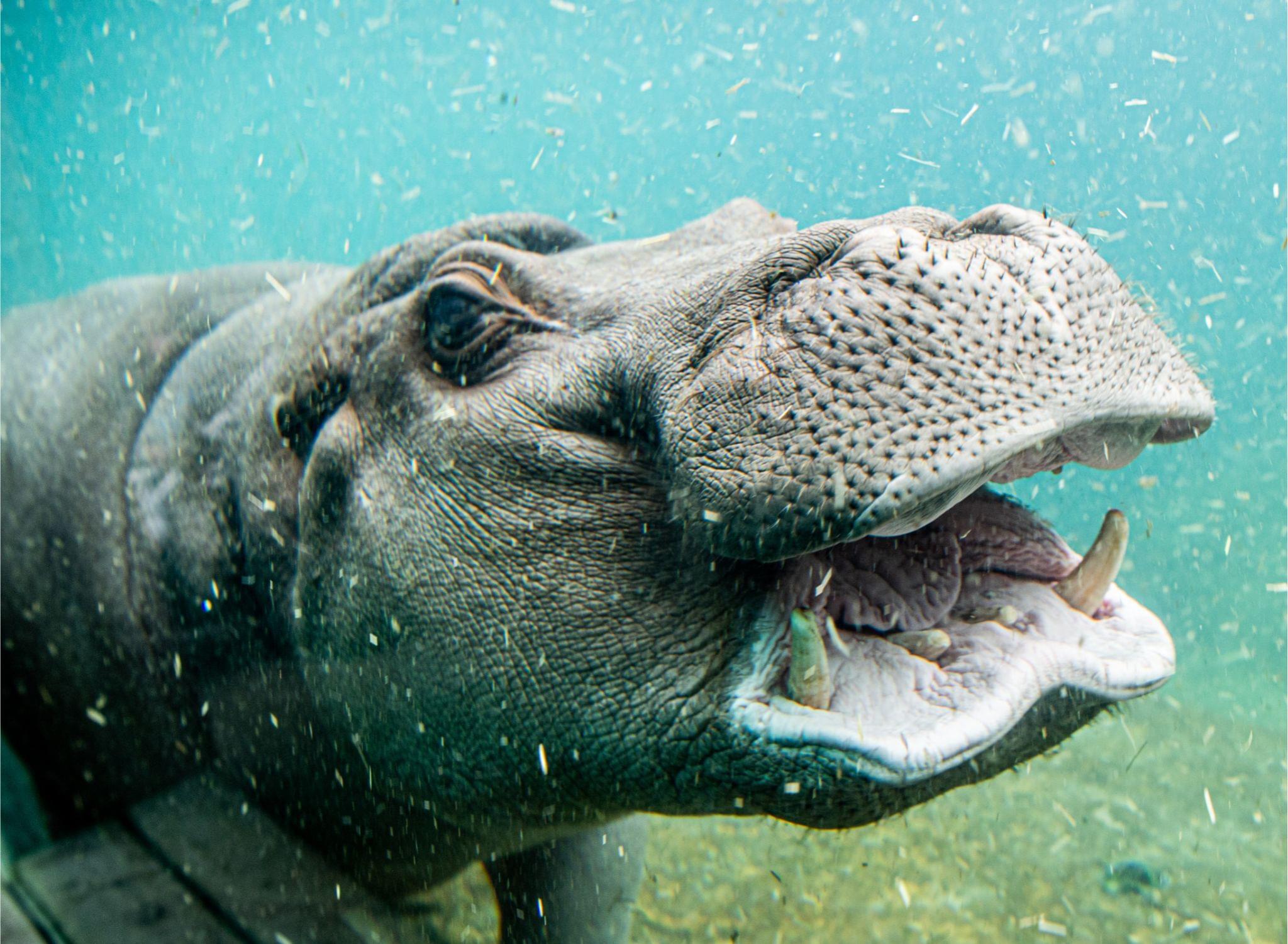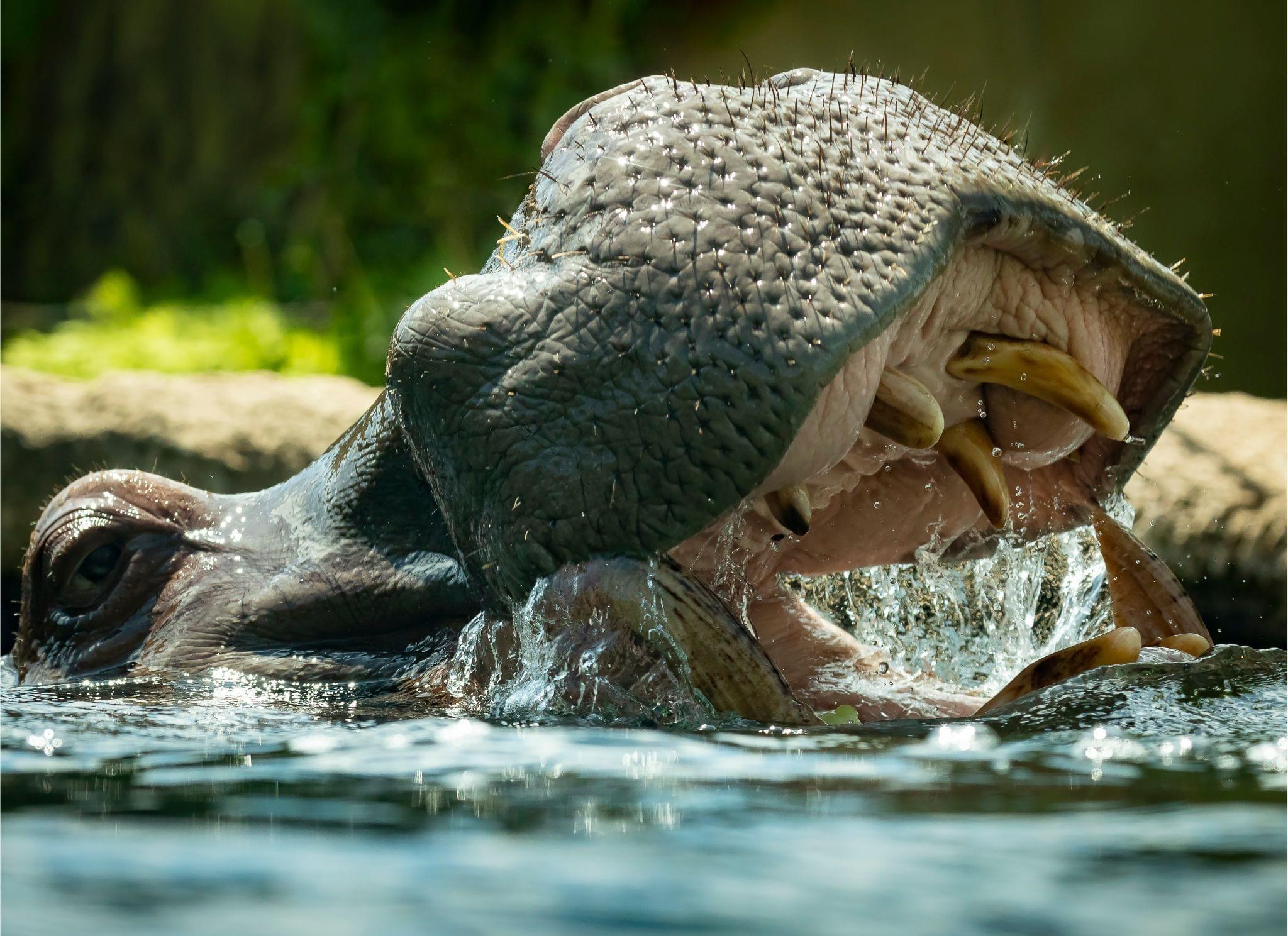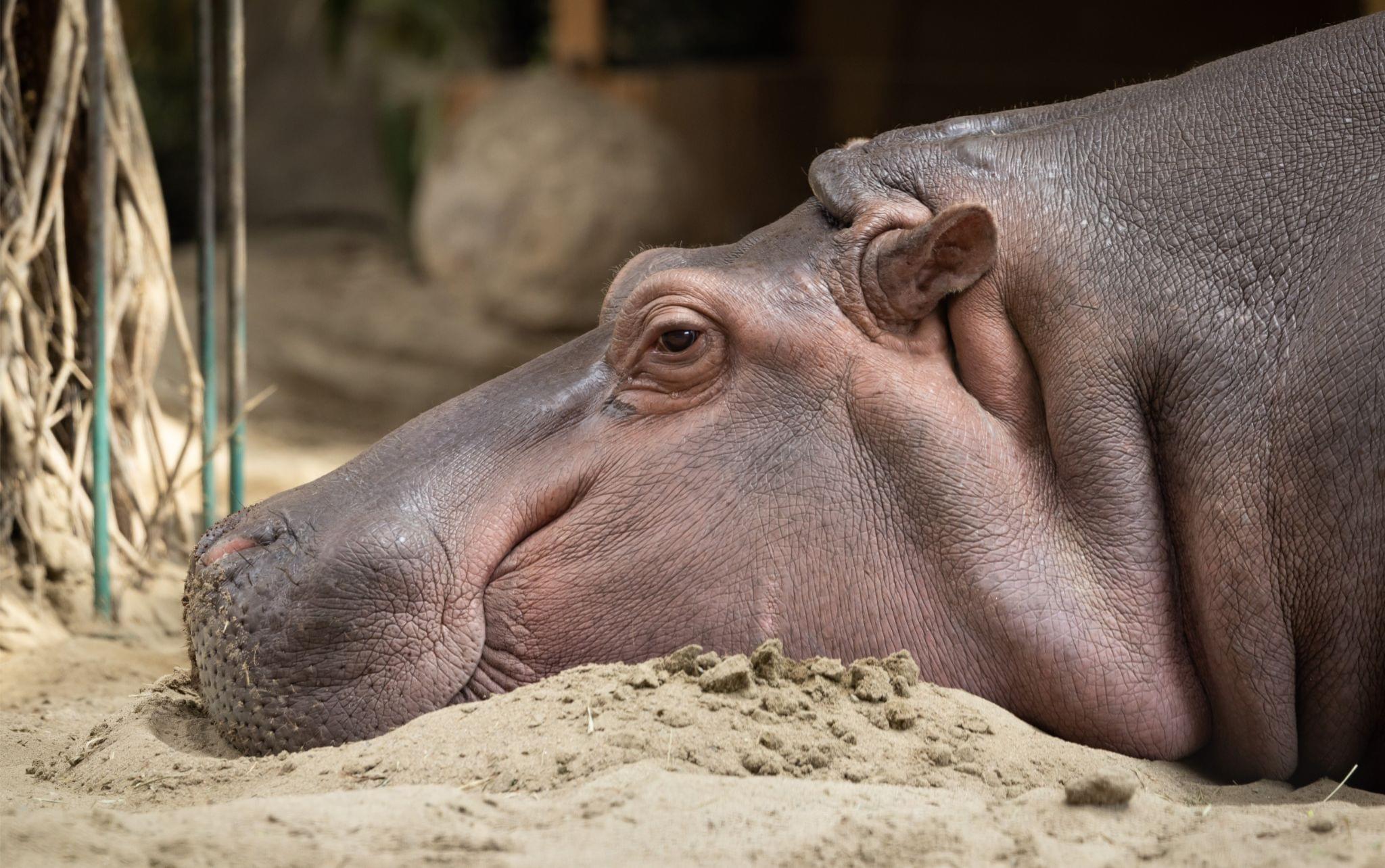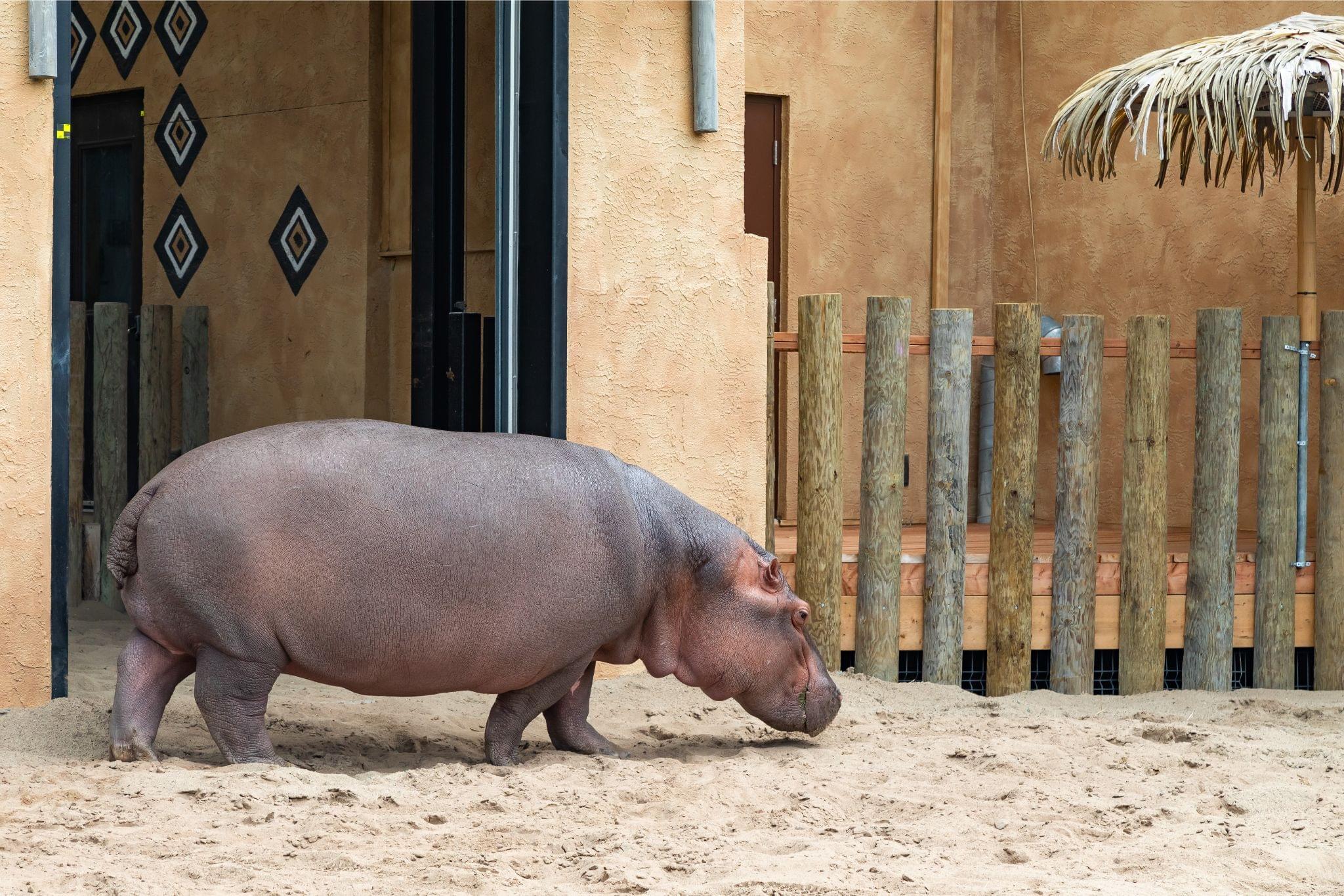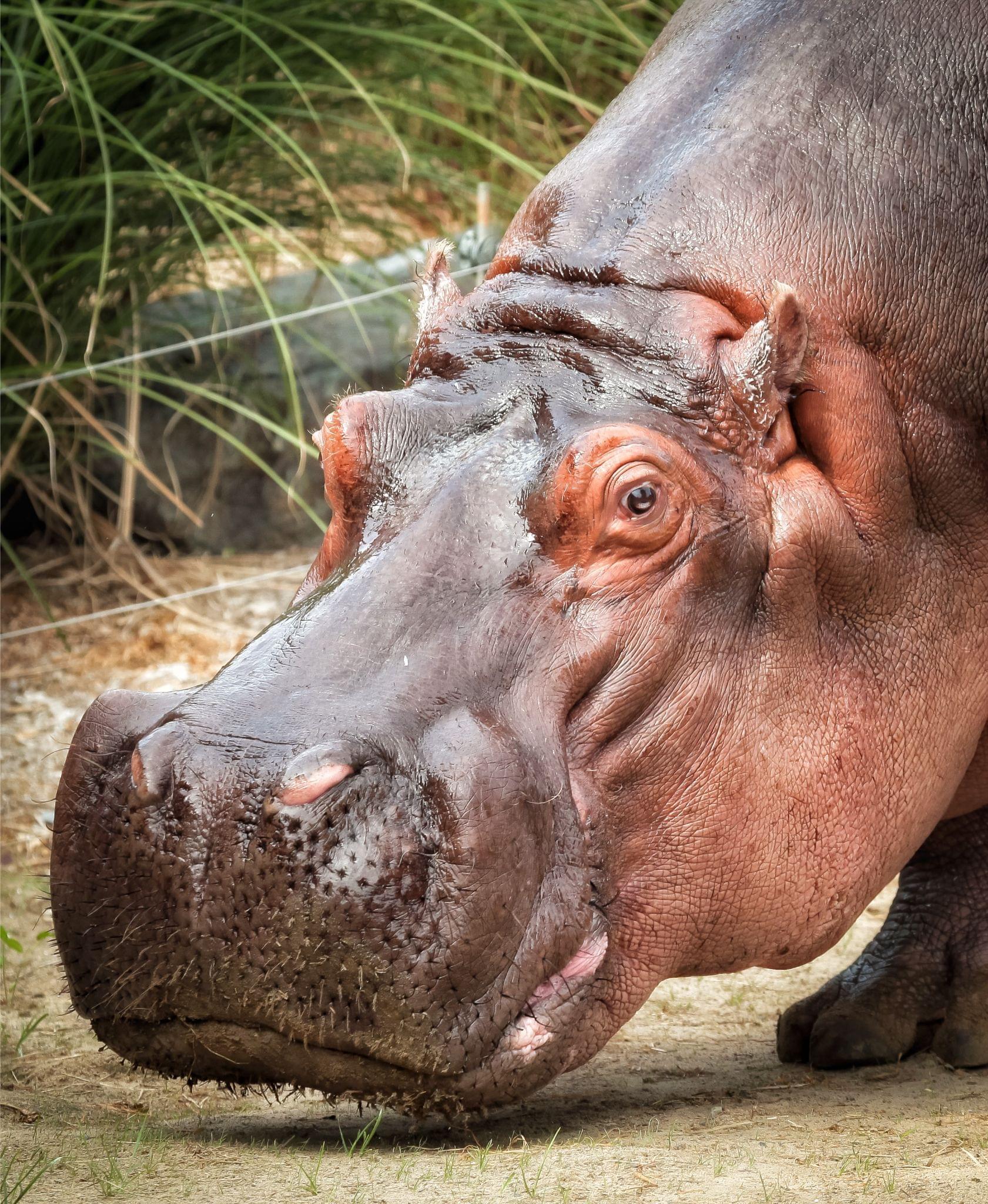 Other animals from Africa