A memorable experience concocted by our experts
Enjoy exclusive moments as you see some of our star animals in action! Meet our experts and ask them all your questions! Our passionate animal lovers are making this an appointment you won't want to miss! Map locations are indicated in brackets.
Interesting informations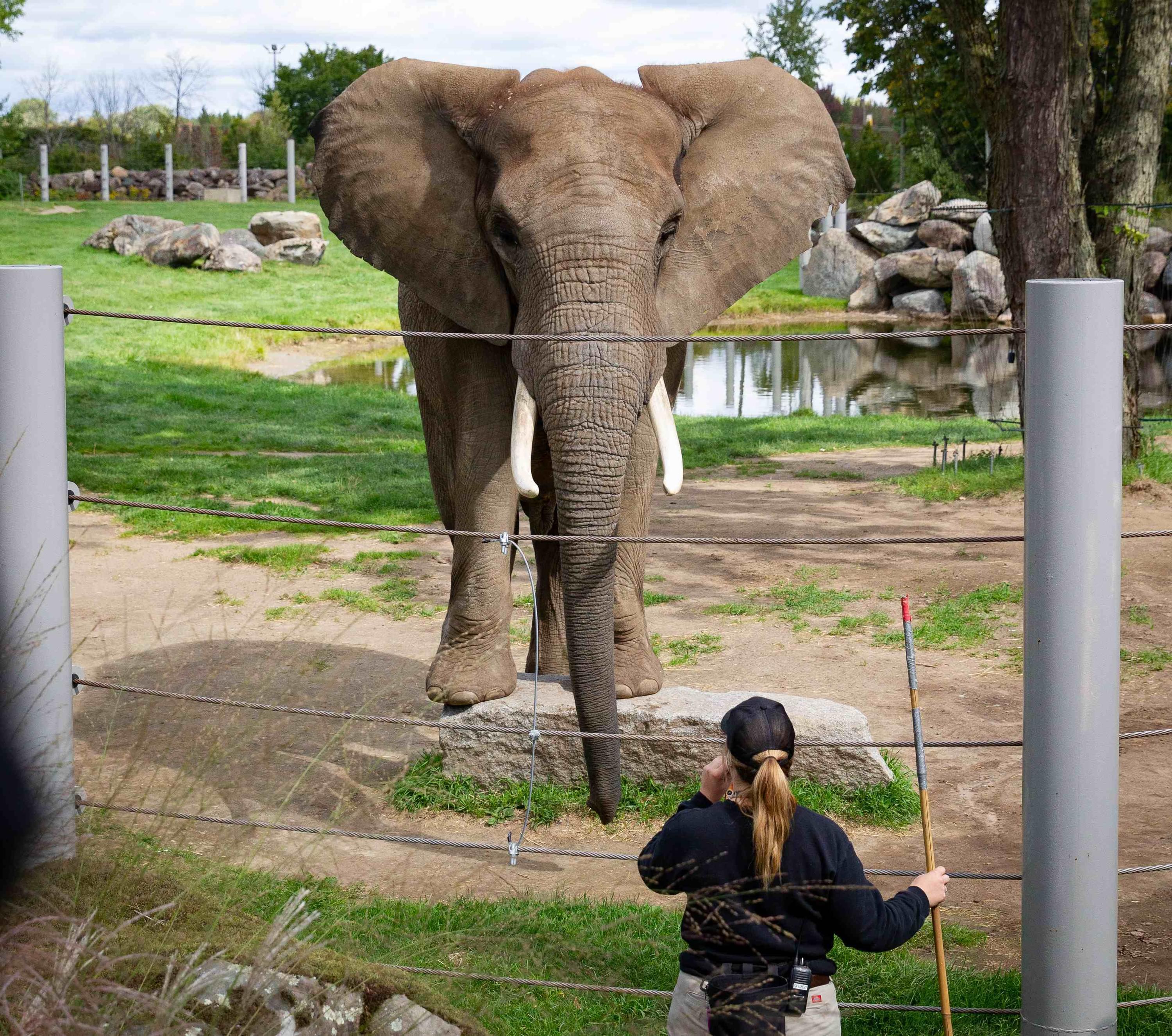 Meeting with the animal care technician
All our animals' secrets revealed! Learn more about the daily work carried out by our animal care teams and what initiatives are put in place to promote the well-being of our animals. And, as a bonus, anecdotes and behind-the-scenes secrets!
Schedule:
11:00 AM: Elephants (E5)
11:30 AM: Lions (C4)
2:00 PM: Jaguars (F3)
2:30 PM: Tigers (J3)
3:00 PM: African Savannah Presentation (D4)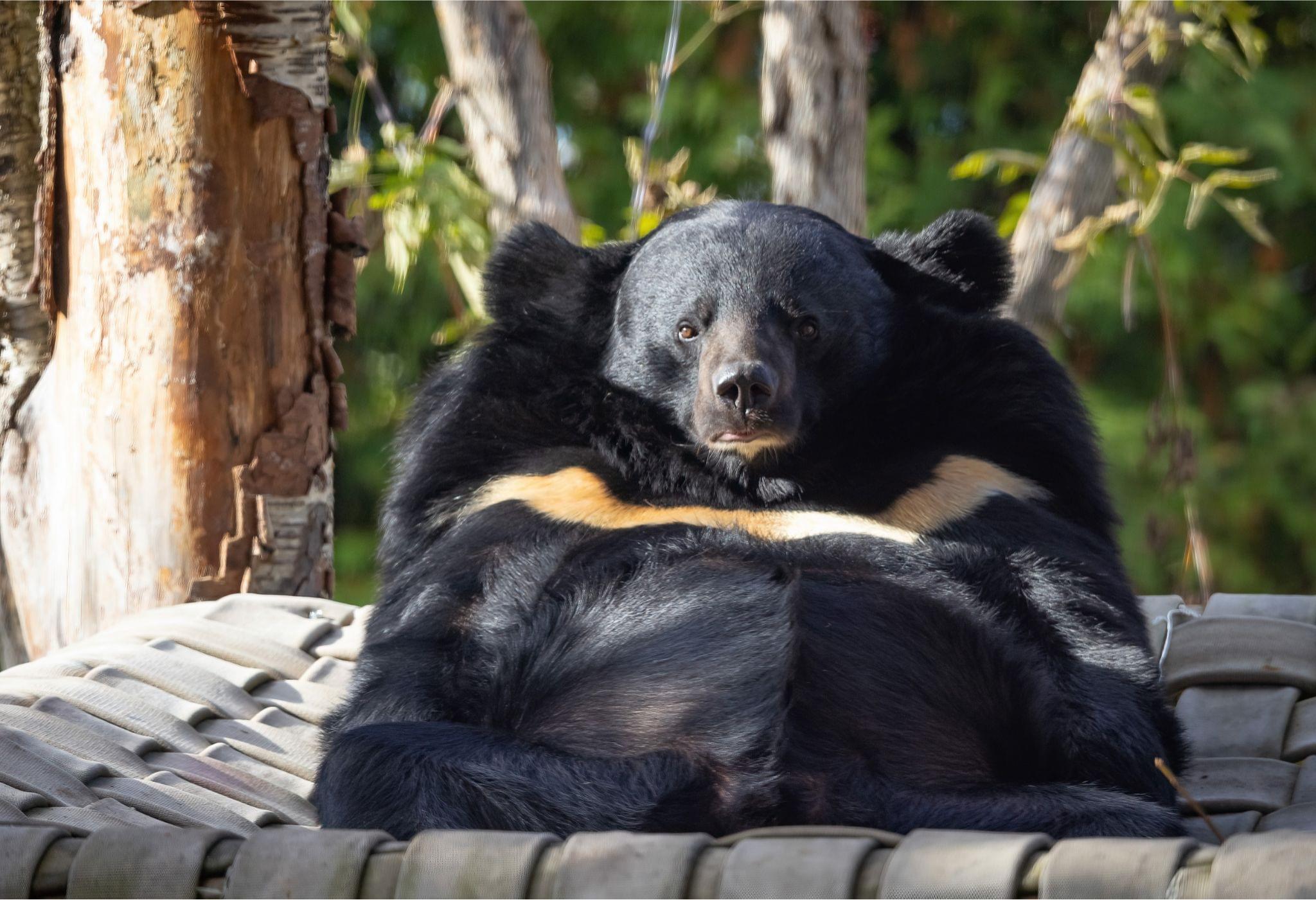 Treats and Surprises
At different times of the day, at the crossroads of a path, be there to witness when some of our residents are having a snack or enjoying an enrichment session. See them become more lively before your eyes. It's definitely not to be missed!
Schedule:
10:00 AM: Himalayan Black Bears (H4)
12:00 PM: Meerkats (F5)
1:45 PM: Green Sea Turtles (I5)
2:30 PM: Otter (C3)
3:30 PM: Llamas (E3)
4:00 PM: Japanese Macaques (I3)
4:30 PM: Farm Animal Encounter (H5)
4:30 PM: Hippos (E4)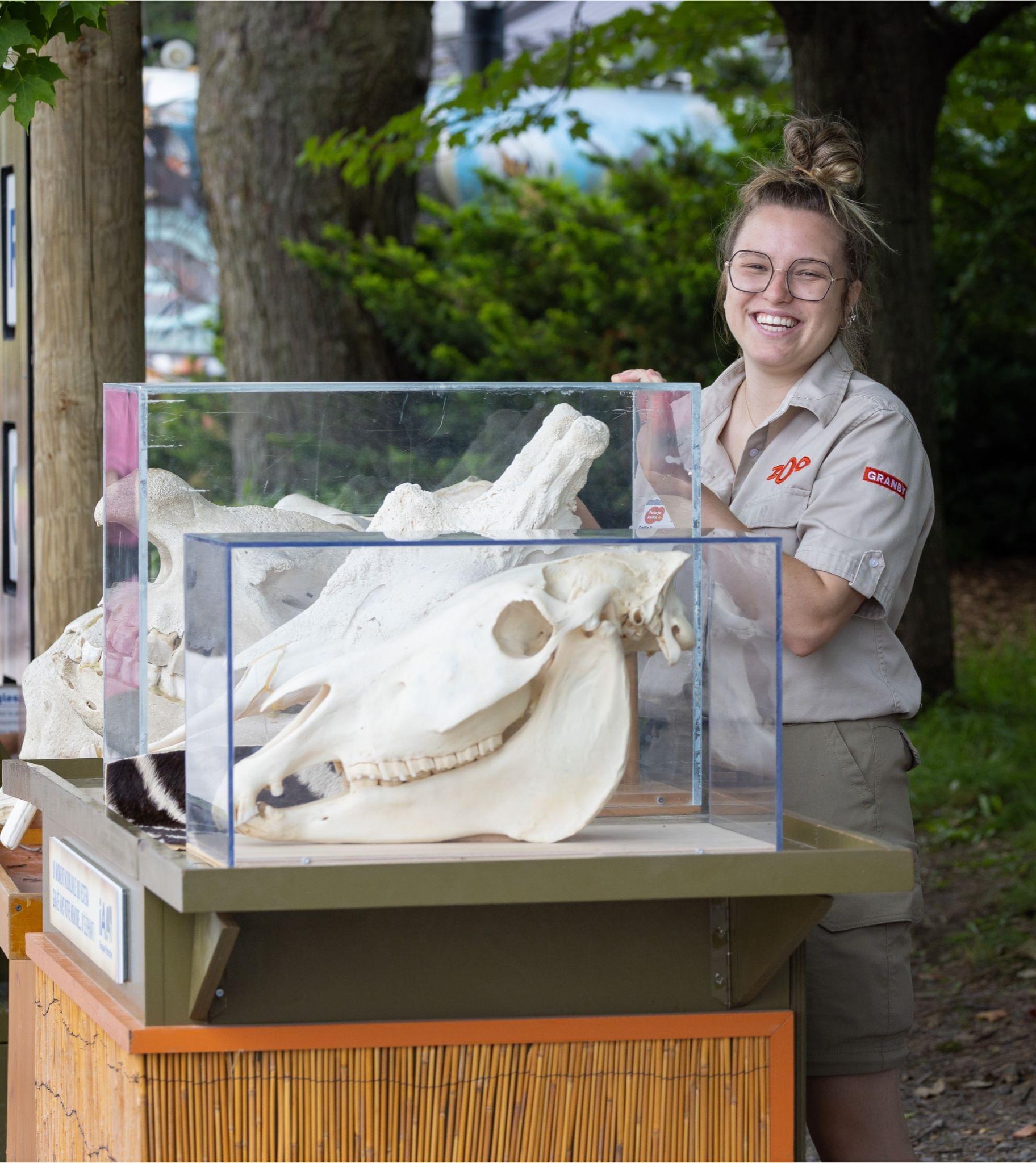 Ongoing Entertainment
Touch all kinds of skulls, furs, and living animals: along the path, meet our naturalist interpreters who'll invite you to discover surprising things about our animals!
Schedule:
10:00 AM to closing - Saturday and Sunday only: Multisensory experience with dozens of touchable artifacts (F4)
10:00 AM to 5:00 PM: Stingray pool animation and opportunity to feed them ($) (I5)
10:00 AM to closing: Stay tuned for our spontaneous presentations throughout the site!

Animation booth 'Talking Skulls' (Near the bus in Africa)
Animation booth 'Elephant Mission' (Near the African savannah)
Animation with Royal Python (Near the bronze animals)
Animation with Children's Python (In the Australian Outback)
Animation with Birds of Prey (Near the bronze animals and the Rhino Pavilion)